UVic is nine times green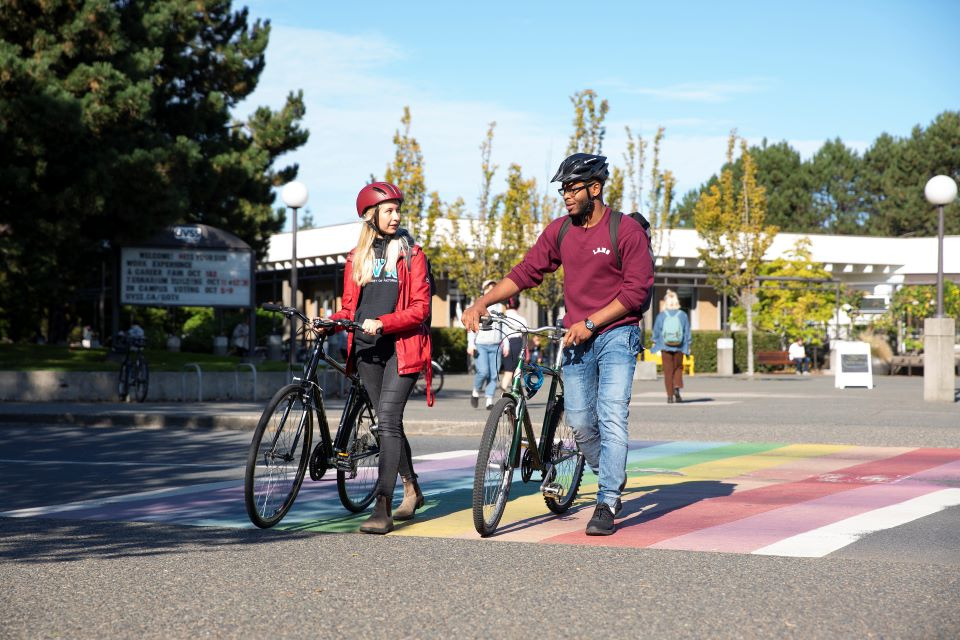 The University of Victoria once again has been named one of Canada's Greenest Employers. The national awards, organized by the Canada's Top 100 Employers project, recognize Canadian employers that lead the nation in creating a culture of sustainability and climate action. Since the awards were established in 2007, the university has been honoured nine times and is one of only three BC universities—out of more than 20—to be recognized for their environmental efforts.
We are honoured to be named a green employer for the ninth time. Part of what defines us as a university community is our commitment to green initiatives and providing leadership and action on climate change and sustainability. We are proud of and committed to working together as we address and adapt to global challenges through the implementation of UVic's Climate and Sustainability Action Plan.

—Mike Wilson, director of campus planning and sustainability
Sustainable initiatives that supported UVic's selection in the Canada's Greenest Employers list for 2023 include:
Support for a campus community garden with 90 plots, including regular gardening workshops and a small bee apiary, as well as the Edible Campus project pilot project to introduce food plantings across campus.
A commitment that all new buildings will be constructed to meet or exceed LEED Gold standards—for example, the new student housing and dining buildings, Čeqʷəŋín ʔéʔləŋ (Cheko'nien House) and Sŋéqə ʔéʔləŋ (Sngequ House), which meet LEED V4 Gold and Passive House standards. New building plans prioritize building on existing parking lots to help preserve existing natural spaces on campus.
Support for a Cycling Advisory Committee, as well as the Campus Bike Centre that offers secure bike parking, a bike kitchen, gear lockers and benches and is also home to a bike repair and loan program, which is managed by volunteers who refurbish donated bikes and loan them out for a nominal fee for the year.
Major sustainability initiatives underway during 2023 include:
Ongoing implementation of a Climate and Sustainability Action Plan that will guide the university with an integrated approach to sustainability across research, education, community engagement and campus operations over the next eight years.
The opening of Sŋéqə ʔéʔləŋ (Sngequ House) of the Student Housing and Dining project, constructed to Passive House and LEED Gold construction standards, while adding an additional 385 student beds, two 225-seat classrooms, and an Indigenous student lounge and meeting rooms.

Expected completion of the

Campus Greenway project

in fall 2023, in conjunction with the opening of Sŋéqə ʔéʔləŋ (Sngequ House). 

Once completed, the Campus Greenway will create vibrant hubs connecting buildings and public spaces on campus and will act as the primary multi-modal pathway from the east to west of campus.
Learn about more sustainability initiatives through UVic's Office of Campus Planning and Sustainability.
Canada's Greenest Employers competition is now in its 16th year. UVic was also recognized as one of BC's Top Employers and as a Best Diversity Employer in 2023, and was 25th on Forbes' 2022 Canada's Best Employers list.
Photos
In this story
Keywords: People Place Planet, administrative, sustainability, climate, rankings
People: Mike Wilson