Celebrating Earth Day 2023
- University of Victoria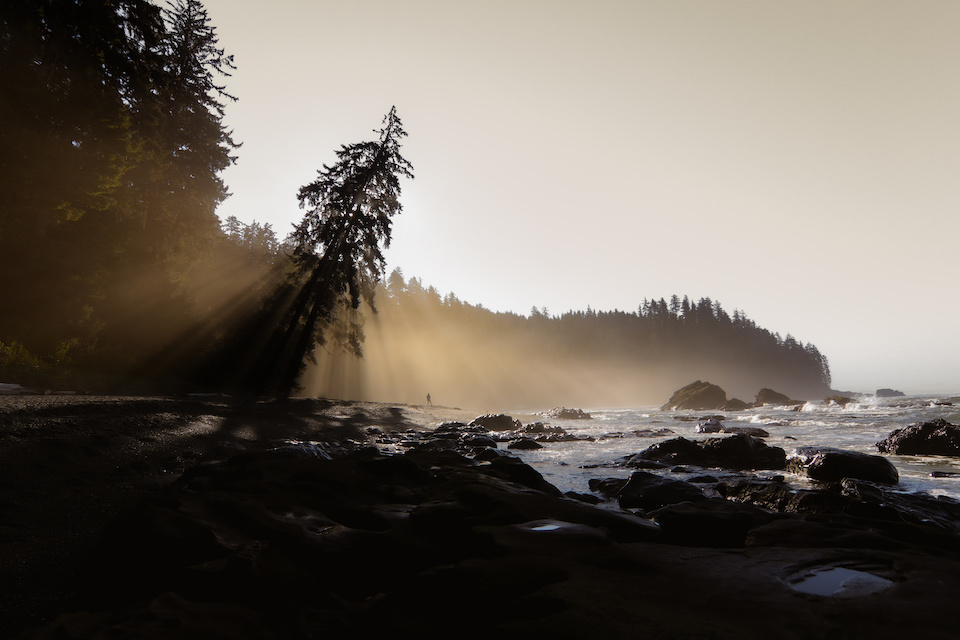 Together We Can Invest In Our Planet
The University of Victoria is proud to join the world in celebrating Earth Day 2023. Sustainability is a core principle that guides our university—ever-present in our teaching, research and operations.
At UVic we are working towards a resilient and healthy future for everyone. We are investing in the well-being of our region and the planet with cutting-edge climate research and our commitment to the UN Sustainable Development Goals and social justice. On Earth Day, let's focus on making a positive impact on people, places and the planet."

—Kevin Hall, UVic President 
Our decades-long commitment to addressing the planet's most pressing needs led the Times Higher Education rank UVic as the #2 university in the world for climate action in 2022, and we're proud to be recognized as one of Canada's Greenest Employers.
As we launch new programs that address the urgency of the climate crisis, we also embed a deep concern about the future of our planet across the curriculum. From land-based learning on top of glaciers, around the world or in our own neighbourhoods, we're working to understand and improve our changing planet.
With 12 UVic research centres focused on climate change, we're helping to transform what's possible for the future—from the underwater observatories of Ocean Networks Canada, or the energy transition expertise collected in the UVic-hosted and led Pacific Institute for Climate Solutions, to renewable energy projects at the Institute for Integrated Energy Systems (IESVic) that stand to upend communities' reliance on fossil fuels.
Below are just a few highlights:
---
Preparing students to turn climate science into climate action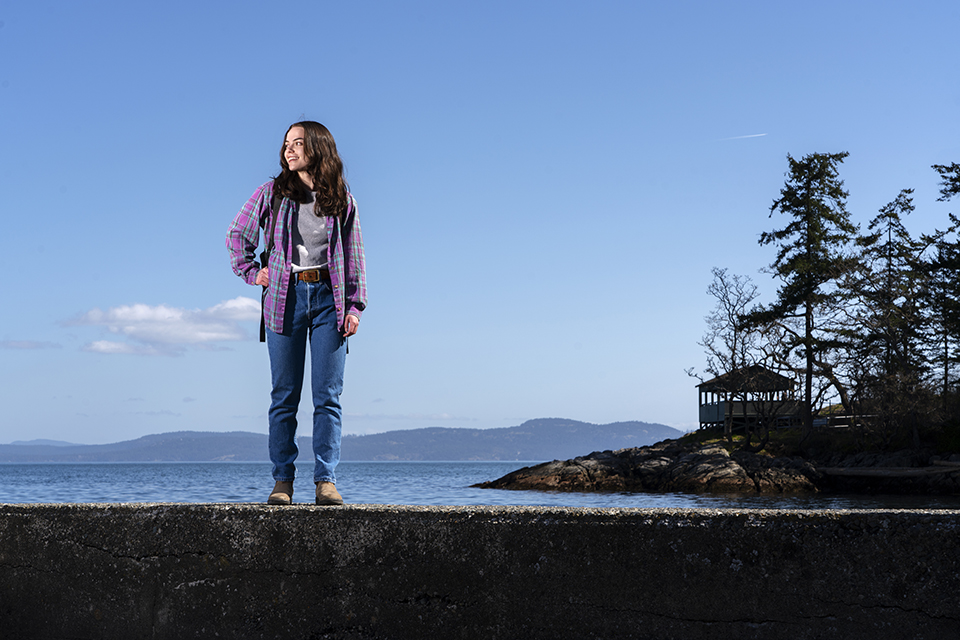 UVic's new BSc in Climate Science is unique in North America, linking science and social sciences to prepare students to face the future with skills that turn climate science into real action. Climate programs at other universities provide either more traditional "hard" atmospheric science programs or emphasize the "social" impacts of adaptation and mitigation with less emphasis on foundational science. The new UVic program merges both of these streams for the first time.
---
A field school on top of a glacier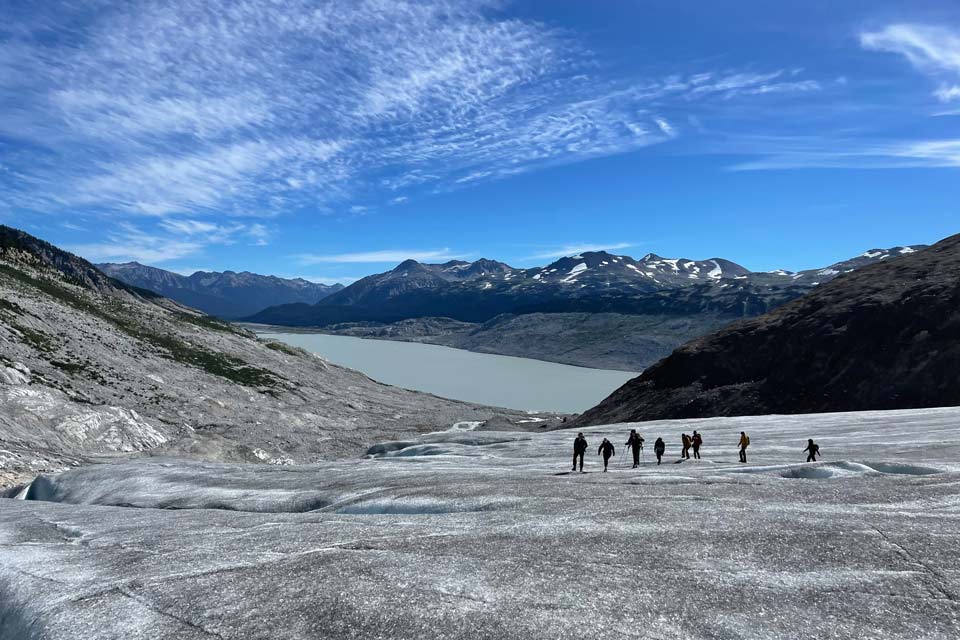 "Dedicated field schools provide an opportunity for students to build strong relationships and gain hands-on experience. The data students collect adds to our understanding of environmental change in alpine environments."

—Shannon Fargey, a UVic geographer who leads a yearly field school that provides geography students with an unrivaled opportunity to experience a largely untouched mountain landscape. 
---
Oceans research at UVic
With the Pacific Ocean at their doorstep, UVic researchers have a unique opportunity to champion the protection of our precious waters. A wide range of projects—on the surface and at the depths—are documenting climate change and ecosystem health, and working alongside partners to offer innovative solutions.
---
Harnessing BC's tidal energy reserves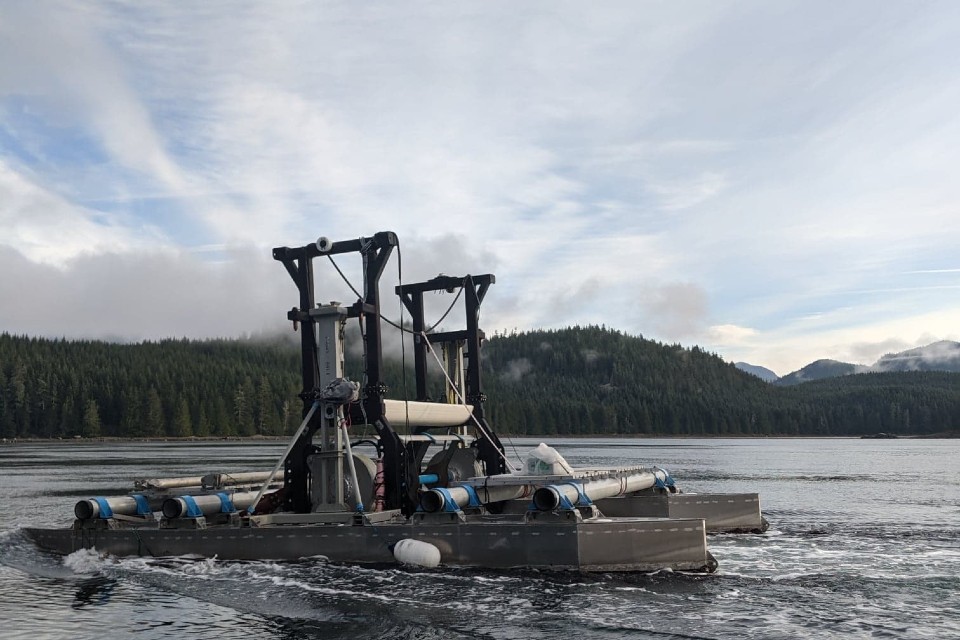 UVic researchers are using a test site at Thurlow Island, one of BC's Northern Gulf Islands, to evaluate tidal energy reserves—a renewable resource that was completely untapped until a unique UVic-led community partnership started work proving the viability of reliable clean energy systems for BC's off-grid coastal communities.
---
Wave energy project on Nootka Island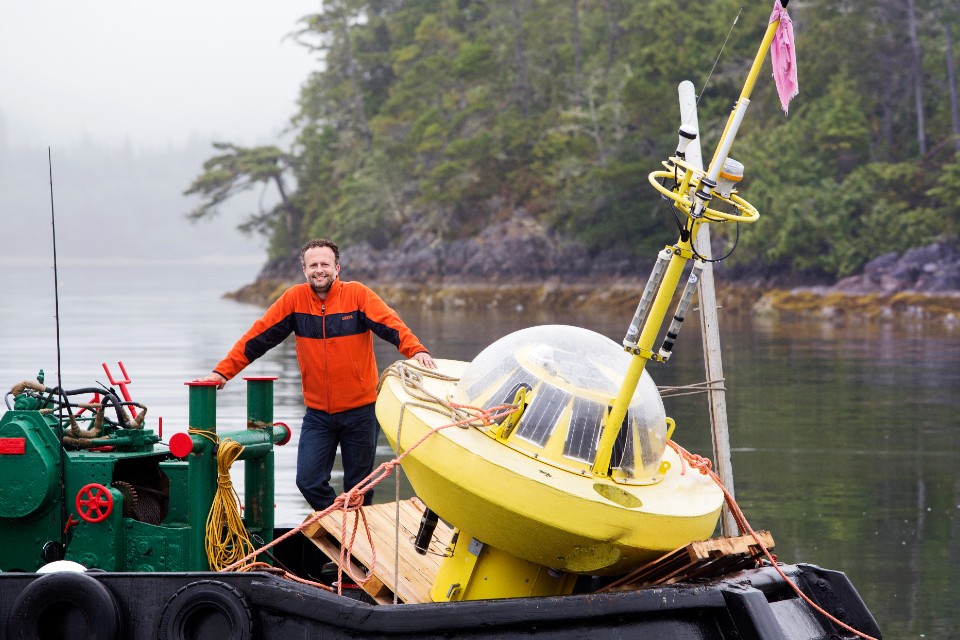 UVic's Pacific Regional Institute for Marine Energy Discovery (PRIMED) wave energy project with the Mowachaht-Muchalaht First Nation received one of 10 million-dollar grants in this year's TD Ready Challenge for their solution designed to assist coastal communities disproportionately affected by climate change transition to a low-carbon economy.
---
West Coast tsunamis from Indigenous perspective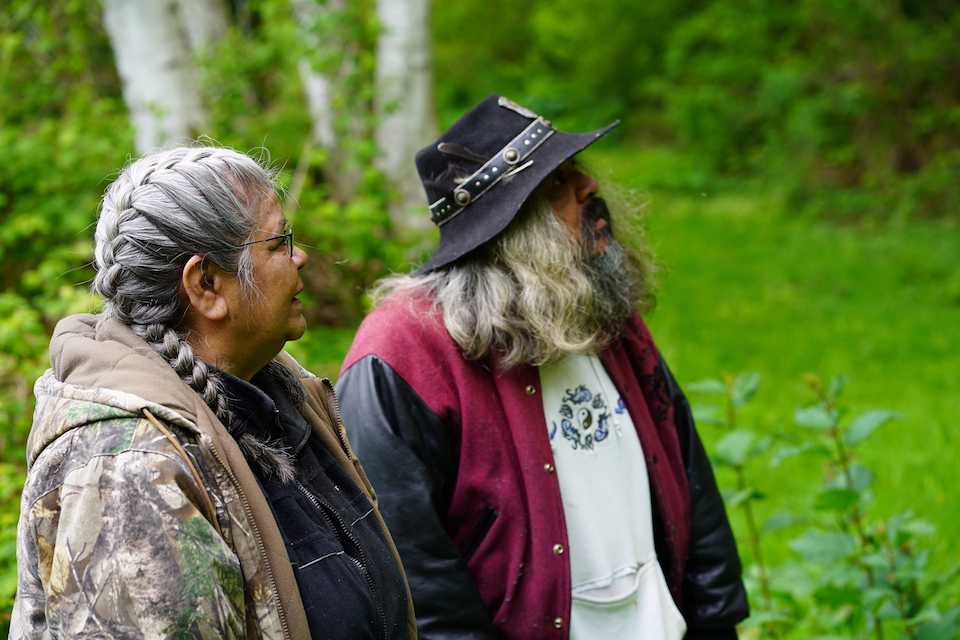 A new documentary supported by Ocean Networks Canada (ONC) shares Indigenous knowledge of past 'great saltwater floods' on Vancouver Island, told through a tapestry of stories set against the backdrop of the rich, natural beauty of the island. Pieter Romer, the documentary producer/director and ONC Indigenous Community Liaison, says Indigenous Peoples' survival and adaptations in the face of past devastating earthquakes and tsunamis are woven into the stories handed down through generations.
---
The building blocks of sustainable concrete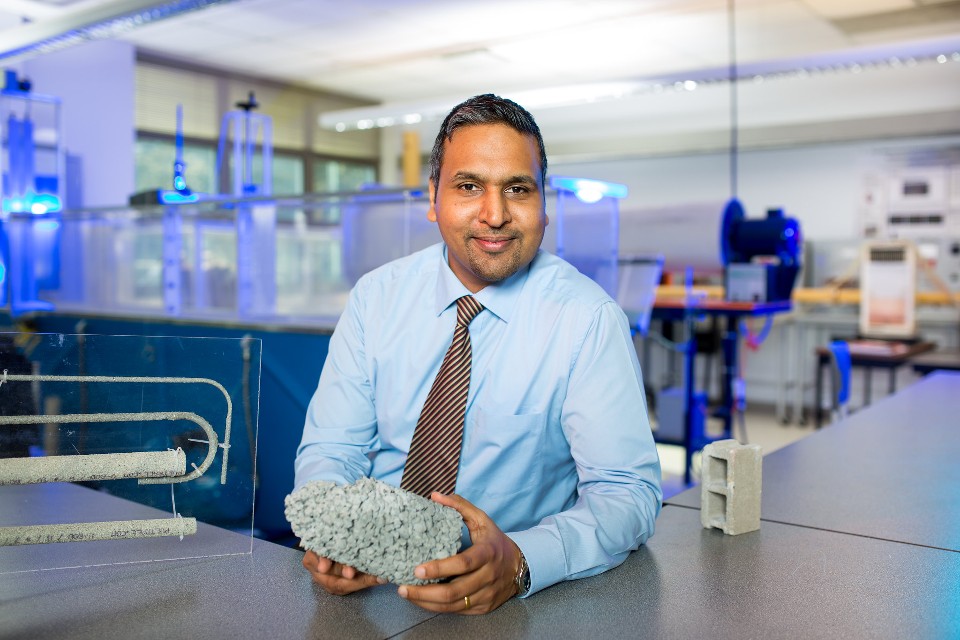 UVic professor and engineer Rishi Gupta is reinventing concrete as an alternative to carbon dioxide sequestration. Eight per cent of the world's carbon dioxide emissions comes from cement—a key ingredient in concrete, the most commonly used construction material globally. But what if construction materials like concrete didn't contain any cement, resulting in a low carbon footprint?
---
One of Canada's Greenest Employers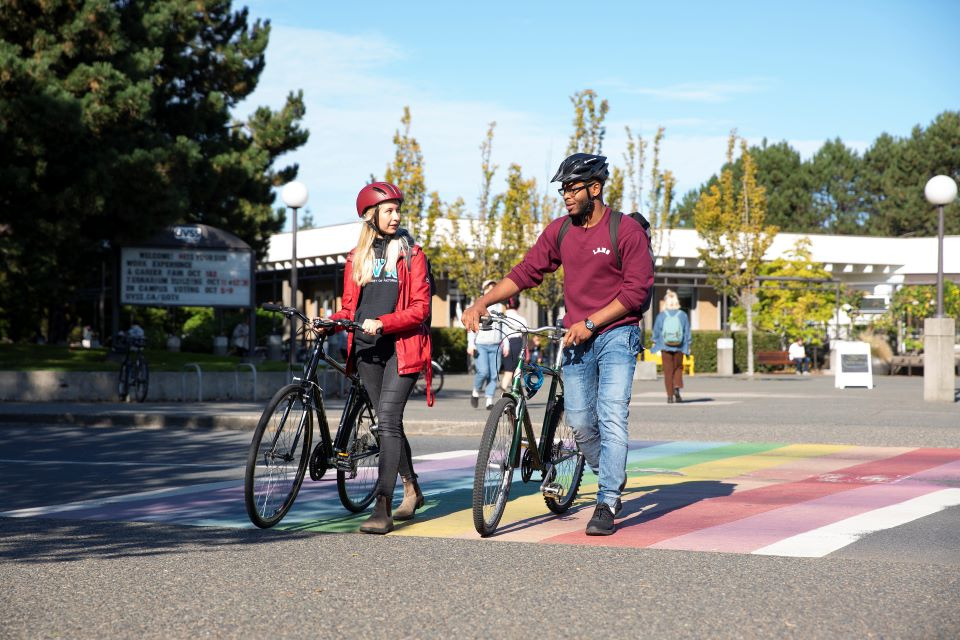 For the ninth time, UVic has been named one of Canada's Greenest Employers. The national awards recognize Canadian employers that lead the nation in creating a culture of sustainability and climate action. UVic was one of only three BC universities—out of more than 20—to receive this honour.
---
Learn more:
Watch more:
Photos
In this story
Keywords: People Place Planet, climate action, climate, sustainability, clean energy, sustainable impact, research
People: Curran Crawford, Brian Buckham, Rishi Gupta, Shannon Fargey, Gerald Singh