New fund to accelerate COVID-19 recovery research at UVic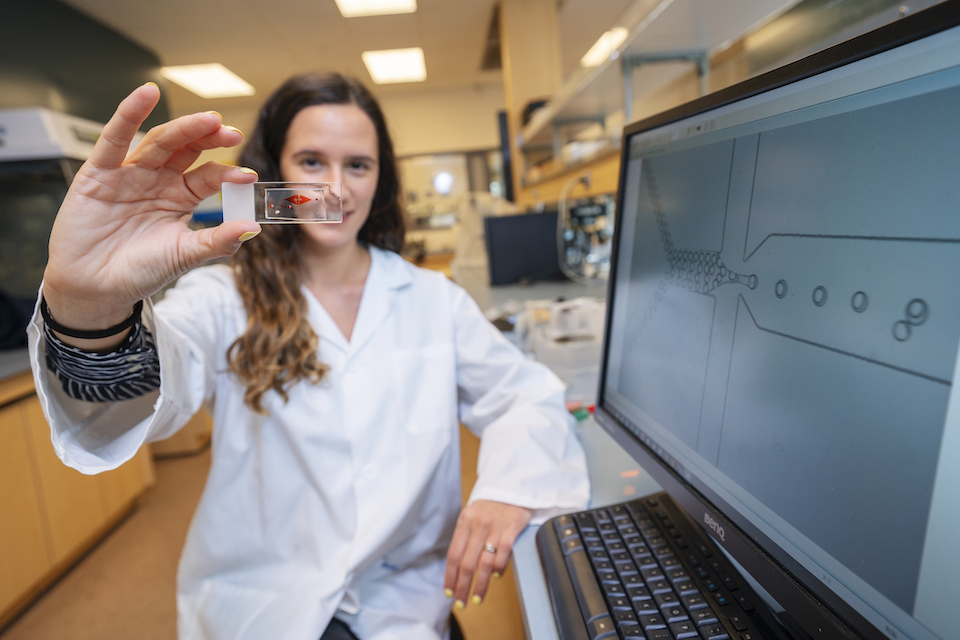 A new University of Victoria fund is set to create ways for donors to support researchers as they find solutions to make our communities stronger and speed up our recovery from the COVID-19 pandemic. 
The UVic Research Accelerator Fund (RAF), launched on Tuesday, empowers world-class researchers to respond to the urgent needs of communities in areas of economic sustainability, the health of individuals and populations and Indigenous wellness. Working with partners—Indigenous and other communities, government, health authorities and industry—UVic researchers are focused on building a better future for Canadians amid unprecedented times, says Lisa Kalynchuk, UVic's vice-president research. 
"UVic researchers are driving recovery from COVID-19. Donor support unlocks and accelerates research with local and global relevance. The UVic Research Accelerator Fund advances big ideas to make real change in our everyday lives over the long term," says Kalynchuk. 
From developing rapid, non-invasive tests and virus-resistant surface coatings, to new ways of detecting and monitoring COVID-19, society is hungry for new tools and strategies. UVic researchers are immersed in activities related to the determinants of health including mental health, healthy aging and substance use, and social justice and equality. The university is also finding ways to support entrepreneurs and industry as they craft and adapt to new ways of working in the wake of the pandemic. 
The first RAF campaign will focus on COVID-19 research. Longer term, the fund will also support future research projects tackling the world's toughest social, economic and environmental issues, such as climate change and anti-racism. 
To learn more about the fund please visit www.uvic.ca/researchaccelerator.
A media kit containing high-resolution photos is available on Dropbox.
-- 30 --
Photos
Media contacts
Jennifer Kwan (University Communications + Marketing) at 250-721-7641 or researchcomm@uvic.ca
In this story
Keywords: research, alumni, COVID, partnerships, industry partnerships, philanthropy