UVic ranked as a global leader in climate action
- University of Victoria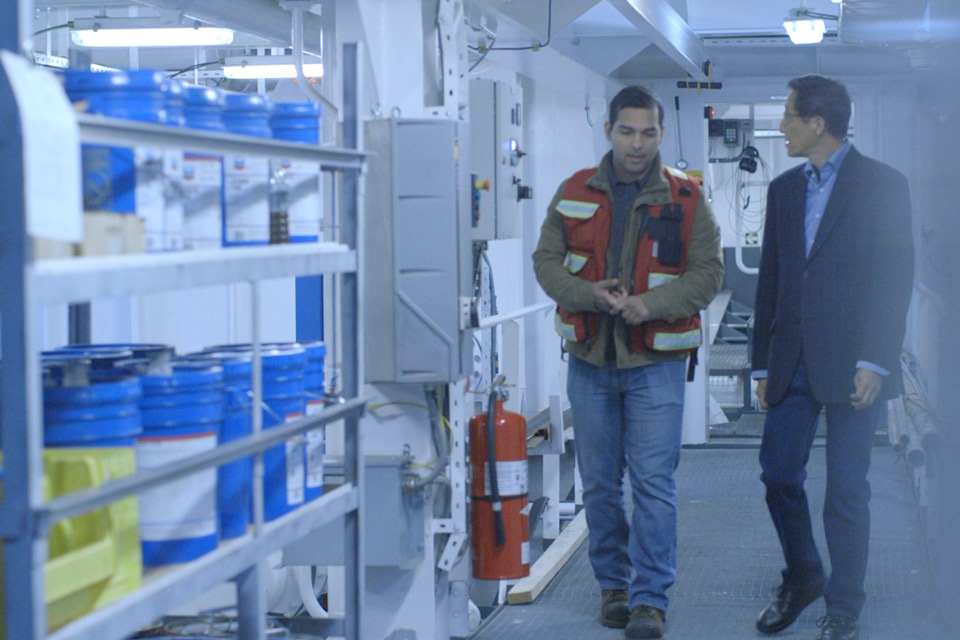 A global impact ranking released today by Times Higher Education (THE) evaluating universities' contributions towards meeting the United Nations Sustainable Development Goals (SDGs) puts UVic among the world's top tier of leaders in climate action, and among the world's top 100 institutions overall in contributing to a sustainable future for the planet.
THE ranked UVic fourth among the world's universities for climate action—meaning research and action taken to understand and respond to the global challenge of climate change. The university registered global top 100 finishes in five of the eight SDGs in which it was ranked, including a #25 for "responsible consumption and production".
Strong actions, shaped by science
UVic has a long and noteworthy history of global leadership in climate change research, including development of one of the world's leading climate modelling tools—the UVic Earth System Climate Model—and Ocean Networks Canada's observatories, one of the world's most powerful tools for studying the ocean. THE's University Impact Rankings go beyond other research-oriented university rankings, however, in placing additional emphasis on how universities collaborate and use knowledge in order to mitigate the effects of climate change. Those practical approaches include:
Local education on the impacts of climate change,

Informing and working with local and national governments on climate-oriented plans and policies,

Institutional use of low-carbon energy sources, and

Collaboration with communities and NGOs on climate issues.
UVic's work shaping public policy discussions and climate responses, and taking practical steps towards low-carbon energy solutions, spans more than 30 years, from the founding of the Institute for Integrated Energy Systems (IESVic) to the establishment of the Pacific Institute for Climate Solutions (PICS). These institutes, along with several other UVic climate research centres, thrive by doing. Working with partners in industry, government and other universities, they are active in creating policies and technologies the world needs most. 
"UVic researchers are dedicated to accelerating climate action by creating new knowledge and advancing ambitious projects and partnerships here in British Columbia and around the world," says Lisa Kalynchuk, vice-president of research at UVic.
"We are proud to be investigating game-changing climate solutions that protect and enrich the lives of our students, society and the planet. This priority is woven into the fabric of our university."
UVic's strong performance in the University Impact Rankings also reflects the university's deep commitment to promoting sustainable futures, identified as a priority in its Strategic Framework, 2018-23. It's there that that UVic set a goal of becoming "a global leader in environmental, social and institutional sustainability through our research, academic programs, campus operations, and the impact and influence of our students, faculty, staff and alumni."
Many metrics for a better world
In addition to the fourth-place rank for climate action, THE's University Impact Rankings place UVic among the world's top 100 institutions in its pursuit of a number of other UN SDGs:
#61 in industry, innovation and infrastructure

#54 in sustainable cities and communities

#25 in responsible consumption and production

#94 in peace, justice and strong institutions

#82 overall performance in pursuit of the SDGs.
The rankings also recognize UVic for high performance in health and well-being (SDG 3), quality education (SDG 4) and partnerships (SDG 17).
"Our students, faculty and staff are passionate participants in reducing our climate footprint on campus," says UVic Vice-President Finance and Operations Gayle Gorrill. "More than 10 years ago, we established aggressive targets in our sustainability action plans for campus operations. Today's recognition of our university as a global leader in campus sustainability is extremely gratifying, and challenges us all to consider how to do even more—a call that will certainly shape the new UVic Climate and Sustainability Action Plan we'll start developing this fall."
A dozen other Canadian universities joined UVic in the world top 100, including SFU and UBC—a level of performance that demonstrates the importance of global climate and sustainability issues at post-secondary institutions in this country.
The value of university rankings
National and international rankings of universities' performance help not only to shape public perceptions of individual schools, but also influence application and enrolment decisions by students, and support research grant applications by demonstrating a university's track record of discovery and innovation.
Each ranking system measures different things for different purposes. A recent THE Employability Report, for instance, ranked UVic as the top Canadian comprehensive university in preparing graduates for the workplace—a useful metric for hiring managers.
By measuring universities' pursuit of UN SDGs, THE Impact Rankings help show how universities contribute to a sustainable future for all of humanity along a wide range of measures—demonstrating the values, commitments, capacity and leadership of specific institutions. This is the second year that THE has produced rankings in this area, and the first year UVic prepared data for that purpose.
Photos
In this story
Keywords: environment, climate, rankings, sustainability, health, education, partnerships
Publication: The Ring