Scientists discover cacophony of fish 'farts, burps and coughs'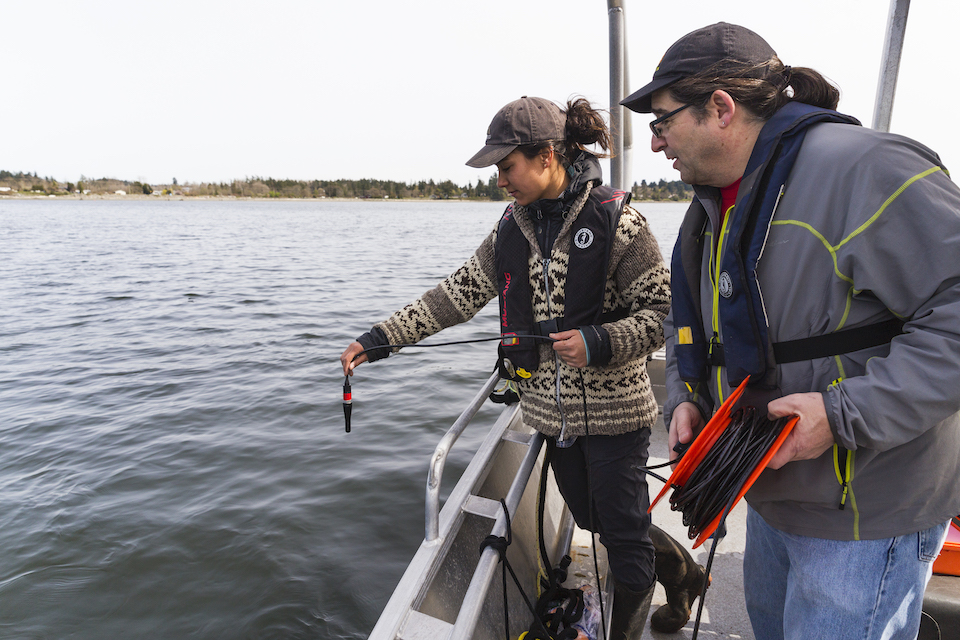 Fish air movement sounds—farts, burps and coughs—are music to fish ecologists' ears when it comes to discovering biological sounds in freshwater habitats, giving scientists a better understanding of aquatic ecosystems and potential threats from human-caused noises. 
In one of the largest surveys of its kind published in open-access journal PLOS ONE, University of Victoria marine biologist Francis Juanes and Rodney Rountree, a UVic adjunct professor based in Cape Cod, Massachusetts, studied habitats along five major rivers systems in North America. 
"We are amazed by the widespread occurrence of sounds in different freshwater habitats including unexpectedly abundant fish farts, burps and coughs," says Rountree, also known as the Fish Listener. "We also found that human-caused noise dominates the freshwater soundscape, and may have detrimental impacts on animals that have evolved in otherwise relatively quiet environments. Identifying biological and human-made sounds is a powerful way to study aquatic ecosystems."
Understanding the soundscape helps researchers learn more about species behaviour and habitat requirements. Rountree says fish use sounds in many of the same ways that humans and other animals do: to find food, avoid predators, mark territory, find their way around and to communicate during courtship. Increasing noise pollution may make it difficult for fish to hear sounds and communicate.
Over a five-week period in 2008, researchers recorded 2,750 minutes and identified more than 7,000 sounds in 173 locations in the New England region in northeastern United States. The sounds were then categorized as anthropogenic, biological or unknown in origin. Until then, very little was known about the biological soundscape in freshwater systems, adds Juanes, the Liber Ero Chair for Fisheries Research. 
Researchers including Marta Bolgan of the University of Liège built on these early discoveries and found that fish air movements occurred at 47 per cent of locations and accounted for nearly 40 per cent of the fish sounds. Human-linked sounds—boats, traffic, trains, planes and construction—dominated the total soundscape accounting for 92 per cent of the sounds, while eight per cent account for all biological sounds.  
"There are still many unidentified sounds in the region," says Juanes. "This suggests more study is required to truly understand the impact of human-caused sounds on the fishes, which over the long term may have important applications in conservation, fisheries management and invasive species monitoring." 
The research is supported by the Eppley Research Foundation. It builds on previous studies conducted by the team that documented air movement sounds in trout, river herring and other freshwater fishes, invasion of the Hudson River by the highly vocal freshwater drum, and a review that found that only 87 species of freshwater fishes in North America and Europe had been reported to make sounds. This research highlights the critical need for further studies on sound production by freshwater organisms, and how man-made sounds are affecting them, says Rountree.
A media kit containing high-resolution photos and caption form including audio clips of fish noises is available on Dropbox.
-- 30 --
Photos
Media contacts
Vimala Jeevanandam (Communications Officer, Science) at 250-721-8745 or scieco@uvic.ca
Jennifer Kwan (University Communications + Marketing) at 250-721-7641 or researchcomm@uvic.ca
In this story
Keywords: biodiversity, research, wildlife, Biology
People: Francis Juanes, Rodney Rountree