Unique partnership between UVic and Bhutan's first law school
- Jonathan Woods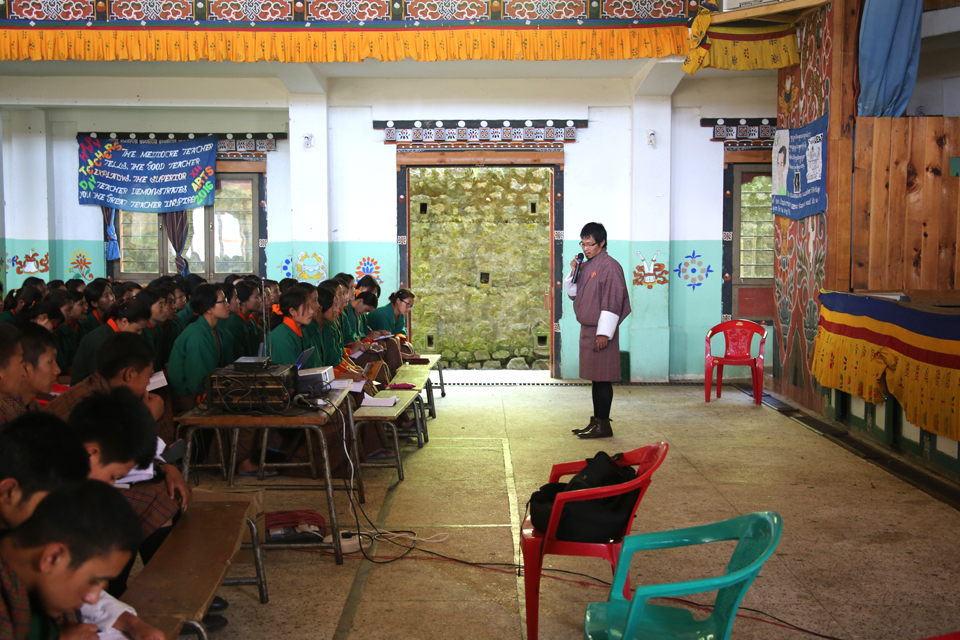 Not even a year ago, senior lecturer Nima Dorji was welcoming the inaugural cohort of 25 students to Bhutan's first law school. Just a month into delivering classes, however, Dorji was packing up his life and family to pursue his own PhD studies in UVic's Faculty of Law.
Beginnings of an international partnership
It was a 2016 article in the New York Times that ultimately led to Dorji's change of plans and the beginnings of a unique international partnership between UVic and his home institution, the Jigme Singye Wangchuck School of Law (JSW Law), in his native Bhutan. The article, detailing the establishment of the school in the tiny Buddhist Kingdom, caught the imagination of Victor V. Ramraj, professor of law at UVic and director and chair in Asia-Pacific Legal Relations with UVic's Centre for Asia-Pacific Initiatives (CAPI), whose own research focuses on comparative constitutional law and transnational regulation with an emphasis on Asia.
Bhutan presents an interesting case in legal terms as a historically reclusive nation in a phase of accelerating but guarded democratization, following a 2001 decree by its Fourth King that Bhutan convert from an absolute to a constitutional monarchy. With ratification of its constitution and first parliamentary elections in 2008, the establishment of a "home-grown" law school became a royal priority.
About a month after reading the New York Times article, Ramraj reached out to JSW Law's Vice-Dean Michael Peil. They discussed the possibility of scholarly exchange between their institutions as part of a funding proposal that Ramraj had initiated through the Queen Elizabeth II Diamond Jubilee Advance Scholars Scholarships (QES-AS) program, and Ramraj's vision of a bi-directional flow of young legal scholars and ideas between UVic and institutions from the region began to take shape.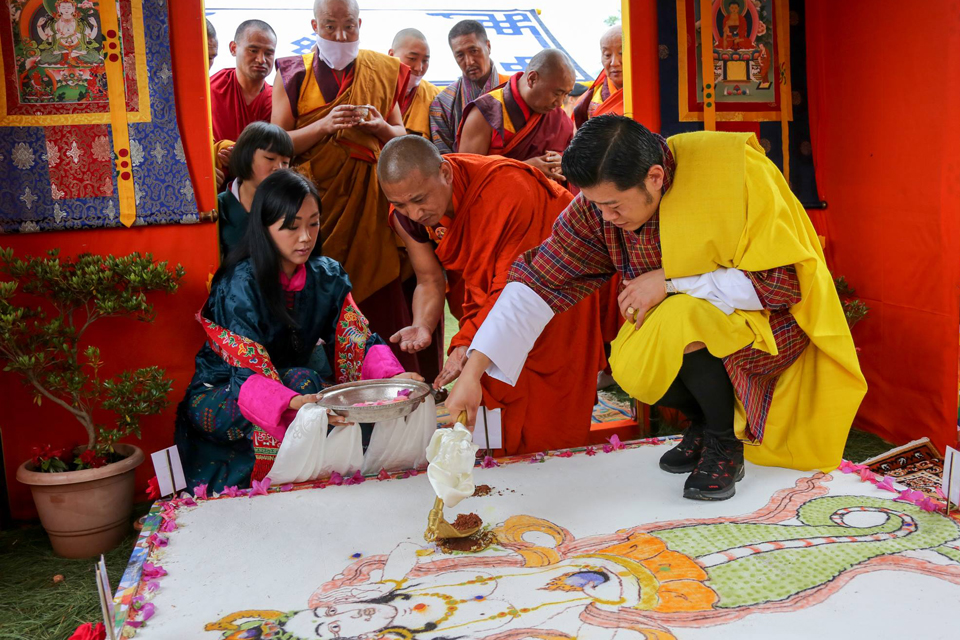 Developing a uniquely Bhutanese legal system
Peil, an American who came from an associate dean position at Washington University School of Law in St. Louis, and Dorji, who was trained in India and Australia, are part of a small group of international experts and domestic legal practitioners dedicated to guiding the delicate process of establishing a formal legal education for Bhutan that is both contemporary and "uniquely Bhutanese." As such, it needed to reflect a deep tradition of Buddhist philosophy, respect traditional village mediation practices based around the wisdom of local elders and correspond with the national guiding doctrine of Gross National Happiness.
The group has been especially careful to avoid incorporation of the adversarial nature of justice that pervades Western legal systems, a characteristic inconsistent with the values of Bhutan—a country that ranks among the best in the world on levels of violent crime, perceived criminality and political terror.
Ramraj sees important lessons in the Bhutanese example, including the country's famed focus on Gross National Happiness (GNH) over Gross Domestic Product (GDP)—another initiative of the Fourth King—and best practices around ecological sustainability. For example, the constitution requires that the nation maintains at least 60 per cent of its forest cover for perpetuity.
He also notes parallels between UVic's new joint degree program in Canadian Common Law and Indigenous Legal Orders (JD/JID), announced by UVic earlier this year, and JSW Law's new curriculum—particularly in how they embrace legal pluralism and their focus on conceptions of justice rooted in customary law and relationship to the land.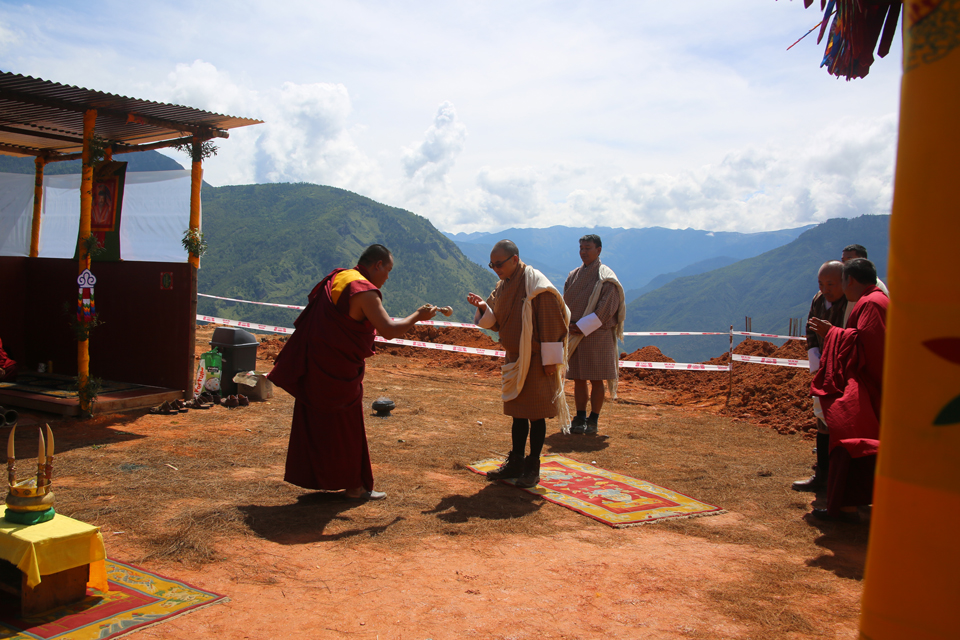 A history of co-operation between Canada and Bhutan
In fact, Canada and Bhutan have had a strong relationship when it comes to educational interchange over the past half-century. It was a Canadian Jesuit priest, William Mackey, who was responsible for establishing the modern education system in Bhutan, including its first high school, which later became its first accredited university.
"Father Mackey," as he is affectionately known in Bhutan, is now a household name and highly revered national figure. When Mackey passed away in 1995, Dorji, who was about eight years old at the time, remembers his school shutting down for the day so that they could go offer prayers.
According to Global Affairs Canada, since Mackey's pioneering work, over 50 Canadians have taught in Bhutanese schools and more than 250 Bhutanese educators have studied at about a dozen Canadian institutions. Such ties may explain why Canada is one of only two G7 countries (the other being Japan) that maintains formal diplomatic relations with Bhutan, a relationship now 15 years old.
An ongoing relationship
Back at his graduate stall in UVic's Law library, Dorji is busily finishing up the second semester of his doctoral studies within the faculty, conducting research into the Bhutanese constitution and GNH—matters close to his heart yet far from his person. About 10,000 kilometers away, his students are in the midst of preparing for their final exams, marking the end of the first academic year at JSW Law. Dorji is eager to return to JSW Law in his faculty role well before graduation of this first cohort in 2022, and get back to the essential business of "producing lawyers zealous of Bhutanese values."
Later this year, more visits to JSW Law are in the works. Pooja Parmar, assistant professor at UVic Law, will visit JSW Law to engage in collaborative research on property law with her Bhutanese counterparts and assist with the newly formed Bar Council of Bhutan. Jeremy Webber, dean of UVic Law, and Dorji will also visit Bhutan this summer to participate in a conference commemorating the 10th anniversary of the country's constitution. Ramraj is currently planning back-to-back conferences in Victoria and Bhutan for 2019, which will bring together all of his QES-AS project partners, including those also from India, Thailand, Vietnam and Cambodia.
For his part, the Fourth King abdicated the throne in 2006 in favour of his son, relinquishing a role that he had inherited at age 16. Yet, on the Himalayan foothills overlooking Bhutan's only international airport, construction continues on the future permanent home of JSW Law, an institution that not only bears his name, but also his hopes for the democratic future of his nation.​​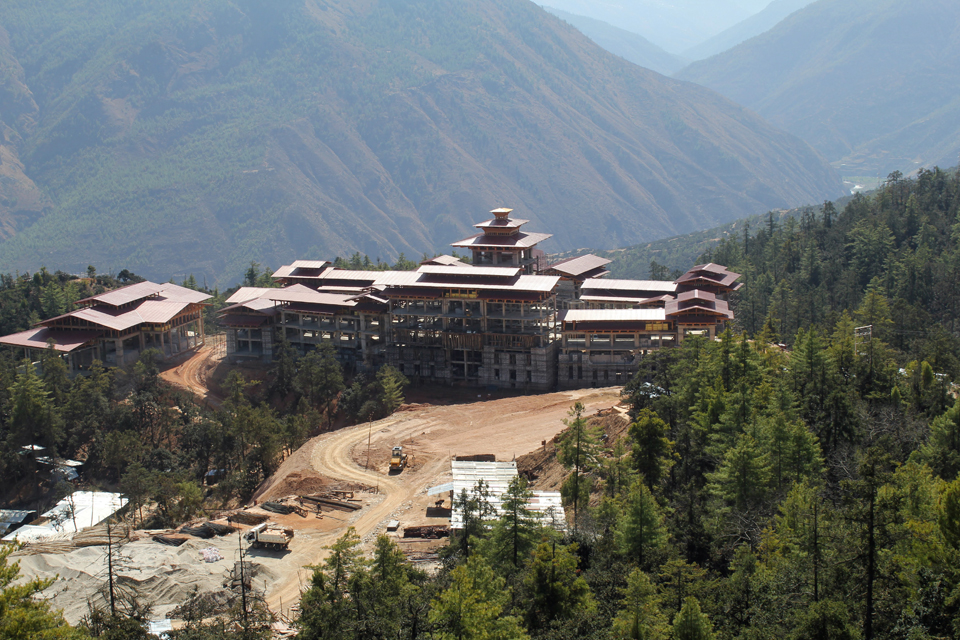 Find out more
Photos
In this story
Keywords: international, Centre for Asia-Pacific Initiatives, law
People: Victor V. Ramraj