World's first Indigenous law degree to be offered at UVic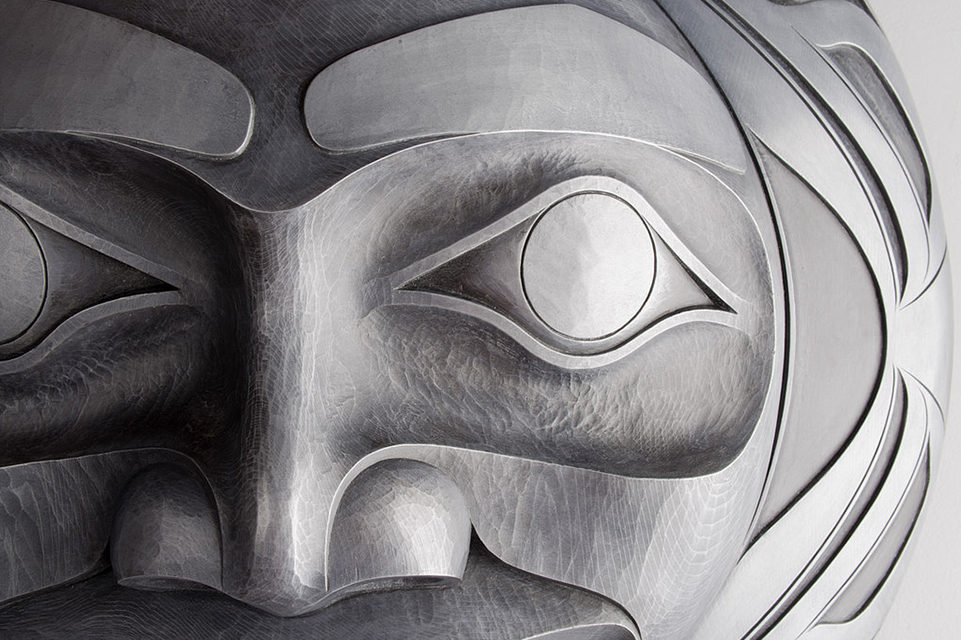 A new law program at the University of Victoria is the world's first to combine the intensive study of both  Indigenous and non-Indigenous law, enabling people to work fluently across the two realms.
Students will graduate with two professional degrees, one in Canadian Common Law (Juris Doctor or 'JD') and one in Indigenous Legal Orders (Juris Indigenarum Doctor or 'JID'). Their education will benefit areas such as environmental protection, Indigenous governance, economic development, housing, child protection and education—areas where currently there is an acute lack of legal expertise to create institutions that are grounded in Indigenous peoples' law and to build productive partnerships across the two legal systems.
"This program builds on UVic's longstanding commitment to, and unique relationship with, the First Peoples of Canada. The foundational work for this program has been underway for several years, building on Indigenous scholarship for which UVic is known internationally," says UVic President Jamie Cassels. "This joint-degree program is also a direct response to a call of action from the Truth and Reconciliation Commission to establish Indigenous law institutes for the development, use and understanding of Indigenous Law."
The provincial government included funding for the new program in BC Budget 2018, delivered Feb. 20, as one of several initiatives and another step in BC's commitment to work with Indigenous peoples to build true and lasting reconciliation, anchored by the government's commitment to the United Nations Declaration on the Rights of Indigenous Peoples.
"We appreciate the provincial government's support for this unique and transformative program whose graduates will be leaders in numerous fields in their communities in BC and across Canada," says Cassels.
The JD/JID program was conceived by two of Canada's foremost Indigenous legal experts, both of whom are at UVic: John Borrows, Canada Research Chair in Indigenous Law, and Val Napoleon, Law Foundation Chair in Aboriginal Justice and Governance. Borrows describes the difference between common law and Indigenous law this way: Indigenous law looks to nature and to the land to provide principles of law and order and ways of creating peace between peoples; whereas the common law looks to old cases in libraries to decide how to act in the future.
"Indigenous law is the most vital and exciting legal work being done in the world right now," says Napoleon, director of the Indigenous Law Research Unit. "UVic's Indigenous Law Degree program will equip our students to take up that work at every level – local to national, private to public, and beyond. This is the very first law degree of its kind, and it is going to be a vital part of rebuilding Indigenous law to meet today's challenges."
The four-year JD/JID program includes mandatory field studies in Indigenous communities across Canada, introducing students to a diversity of Indigenous legal traditions. The first intake of students is being planned for September 2018, subject to approval under BC's Degree Authorization Act.
The program will be supported and complemented by a new Indigenous Legal Lodge, to be built to house the JD/JID program and the Indigenous Law Research Unit. It will act as a national forum for critical engagement, debate, learning, public education and partnership on Indigenous legal traditions and their use, refinement, and reconstruction. The design will reflect and honour the long-standing relationships between the law school and local First Nations communities.
Senator Murray Sinclair, former judge and Chief Commissioner of the Truth and Reconciliation Commission, said of the joint JD/JID program and Indigenous Legal Lodge: "They are precisely what we had hoped would follow from the report of the Truth and Reconciliation Commission, and they promise to form the very best of legacies: a set of initiatives that reject and reverse the pattern of denigration and neglect identified in our report, and that establish the conditions for effective action long into the future."
A press kit containing high-resolution photos is available on Dropbox.
-- 30 --
Photos
Media contacts
Val Napoleon (Law, Foundation Chair in Aboriginal Justice and Governance) at 250-721-8172 or napoleon@uvic.ca
John Borrows (Canada Research Chair in Indigenous Law - Limited availability) at jborrows@uvic.ca
Jeremy Webber (Dean, UVic Law) at 250-721-8147 or lawdean@uvic.ca
Julie Sloan (Law Communications) at 250-721-8167 or lawcomm@uvic.ca
Suzanne Ahearne (University Communications + Marketing) at 250-721-6139 or sahearne@uvic.ca
Click here for the backgrounder.
In this story
Keywords: Indigenous, law, Indigenous law, National Centre for Indigenous Laws
People: John Borrows, Val Napoleon, Jamie Cassels