UVic scores again as one of Canada's greenest employers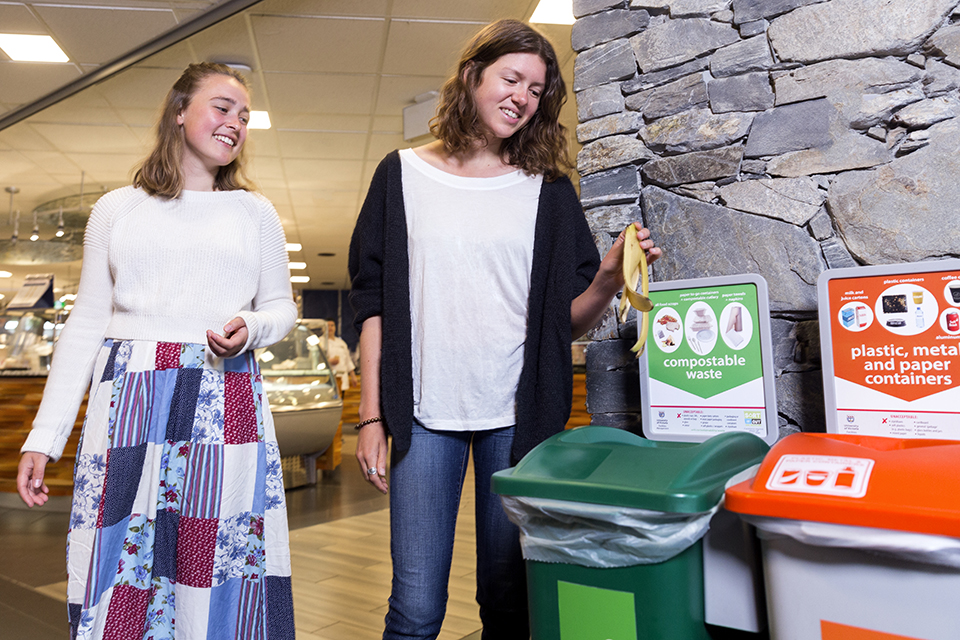 For the second year in a row, the University of Victoria has joined an elite group of Canadian employers who are committed to advancing sustainability. UVic is included in this year's list of Canada's 100 Greenest Employers, one of three organizations from Victoria.
"We're proud to be recognized once again as one of Canada's greenest employers," says Mike Wilson, director of campus planning and sustainability. "Many of our sustainable policies and practices are well established, and we're continually looking for new and innovative ways that we can save energy, reduce greenhouse gas emissions, support active transportation and extend our commitment to campus development and operations to meet the highest sustainability standards."
Sustainable initiatives that supported UVic's selection in the Canada's 100 Greenest Employers list include:
The Campus Sustainability Fund, which provides financial support for employee, student and faculty-inspired sustainability projects; and the Revolving Sustainability Fund, which supports energy and water savings initiatives on campus, with the payback realized through savings from each project
Work toward becoming a "zero waste" campus, including an extensive recycling program; a composting program that was expanded to all campus buildings in 2017; water conservation initiatives; and a formal move-out program for offices and students in residence (donating unwanted clothing, furniture and electronics to the campus FreeStore).
Significant sustainability initiatives underway during 2018 include:
Learn about more sustainability initiatives through UVic's Office of Campus Planning and Sustainability
Canada's Greenest Employers competition, now in its eleventh year, is organized by the Canada's Top 100 Employers project.
Photos
In this story
Keywords: sustainability, employer, green
People: Mike Wilson