New funding for two UVic health researchers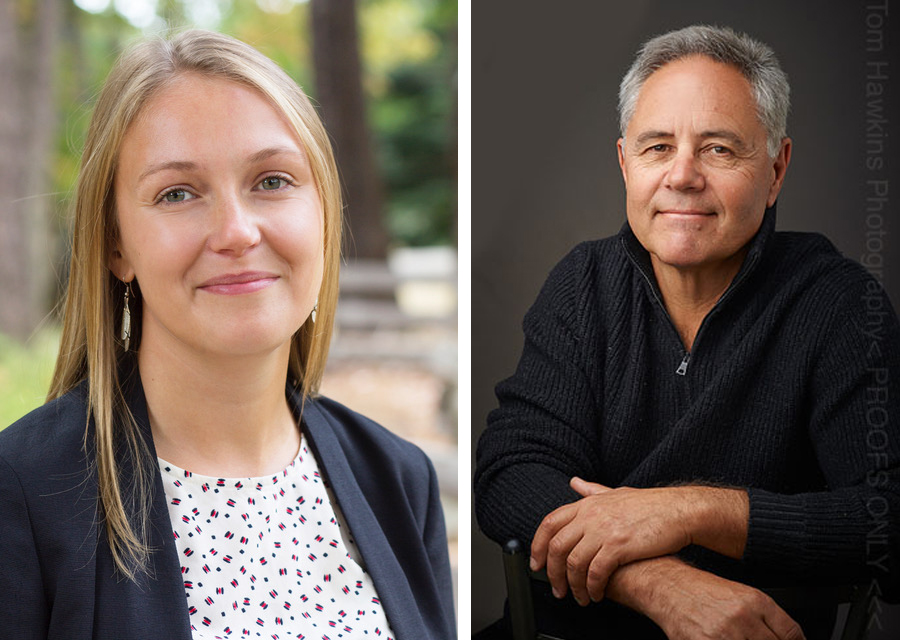 Addressing gaps in Indigenous health data and assessing susceptibility to bacterial infections are the goals of two UVic projects recently awarded funding by the Canadian Institutes of Health Research (CIHR).
Health geographer Aleck Ostry receives more than $508,000 to investigate the critical health data gaps that exist for Indigenous communities in BC. After 10 years of conducting dozens of community health impact assessments with over 30 First Nations in the province, Ostry and his team have discovered that critical health data is limited or missing.
"Accurate and culturally appropriate health data that is under the control and ownership of Indigenous communities is essential to determine overall health and possible changes in health," says Ostry, "especially as these communities increasingly face difficult environmental health challenges due to climate change and industrial development."
Ostry says the CIHR grant will help develop a system of health indicators that are adapted to best fit the unique conditions faced by Indigenous people in some of BC's most remote communities.
Microbiologist Lisa Reynolds will use her $459,000 grant to identify factors affecting vulnerability to intestinal bacterial infections, which are a major cause of illness, hospitalization and death around the world. Food-borne bacterial infections, such as some types of E. coli and Salmonella, cause an estimated 245,000 illnesses, 1,800 hospitalizations and 65 deaths each year in Canada. As well as causing acute symptoms, some bacterial infections may trigger or exacerbate symptoms of inflammatory bowel disease.
Reynolds' research aims to understand the factors that promote intestinal colonization by disease-causing bacteria. She's particularly interested in revealing how certain immune cells or microbes present in the gut change susceptibility to bacterial infection.
"By determining the factors that predispose people towards intestinal colonization by disease-causing bacteria, we'll be able to identify those who are most at risk of infection," says Reynolds. "We can then start to design methods to prevent intestinal colonization by these bacteria."
Photos
In this story
Keywords: health, funding, geography, microbiology, CIHR
People: Aleck Ostry, Lisa Reynolds
Publication: The Ring