Evolution of community-university engagement at UVic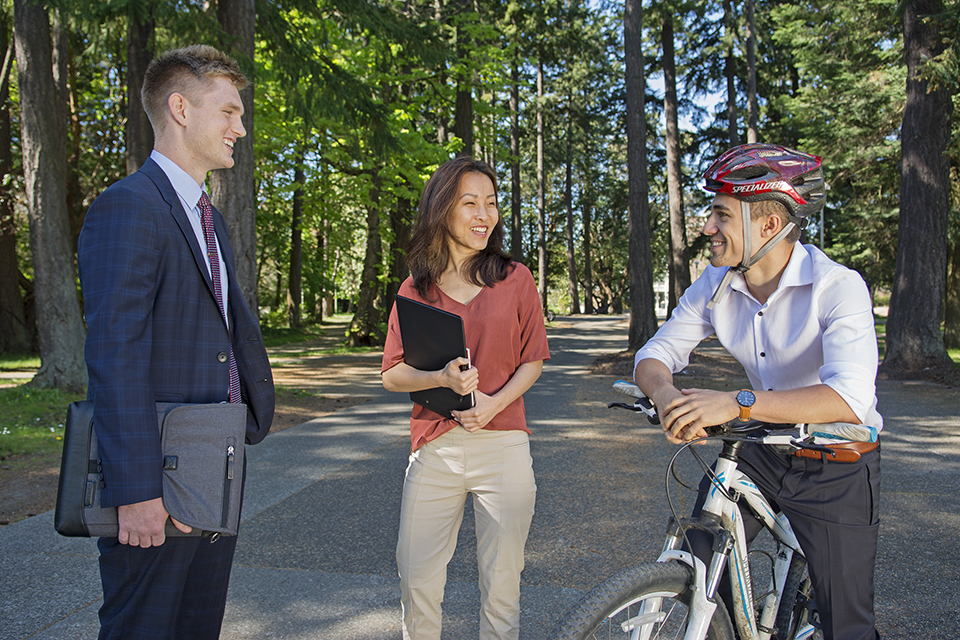 Community-university engagement is a core value at UVic and a key priority of our new Strategic Framework (2018-23).
In order to promote more effective interactions with communities and partners, the university is moving forward this summer with the next step in the evolution of community-university engagement at UVic.
A core value at UVic
The university is deeply committed to community-university engagement and to advancing the extensive work and high level of research done in partnership with the broader community. UVic is recognized as a national leader in community-university engagement and it is embedded in many activities across our university through teaching, research and a vast inventory of community-focused initiatives.
After a three year pilot phase, the decision has now been made to transition from the Office of Community-University Engagement (OCUE) to a new institutional approach as part of the evolution in our commitment.
With this decision, UVic is intentionally encouraging and facilitating collaboration and integration of community-university engagement activities across the university. Current OCUE initiatives and activities are already being delivered by several existing units. UVic plans to build on these excellent efforts and initiatives undertaken by many UVic units, personnel and partners over the years.
These include UVic's Research Partnerships and Knowledge Mobilization Unit and the Community and Government Relations Unit working alongside the Division of Learning and Teaching Support and Innovation (LTSI). A new Community-University Engagement Executive and Partnerships Committee (CEPE) will be formed to ensure integrated and accessible processes to support our colleagues on campus and our partners in the community.
New structures, processes, people and resources
New structures, processes, people and resources are being put in place to reflect UVic's ongoing commitment to community-university engagement:
The CEPE, which will be chaired by the Provost and is currently in the process of being formed, will develop and oversee the implementation of university-wide strategies to foster and support community-engaged learning, community-engaged research and knowledge mobilization across our university in alignment with our Strategic Framework;
Two new Community-Engaged Learning Coordinator positions have been created within LTSI to support instructors in the development of more hands-on dynamic learning opportunities in the community for our students from all units across campus;
And UVic alumna Crystal Tremblay (now affiliated with the Department of Geography at UVic) has been appointed Special Advisor to the University on Community-Engaged Scholarship. In this position, she will provide leadership and research in support of UVic's community-engaged research portfolio.
More info
More than 6,500 students participate in community-engaged learning each year. UVic's Community Engagement Map lists more than 1,300 engagement initiatives in 85 countries. Twelve per cent of engagement occurs internationally, 71 per cent occurs on Vancouver Island and 21 per cent of all engagement has an Indigenous focus.
Visit the website for more information, including contact details for questions related to existing programs, research partnerships and other activities.
Photos
In this story
Keywords: community, international
Publication: The Ring