Brainstorm a new business–in a day!
Peter B. Gustavson School of Business
- Moira Dann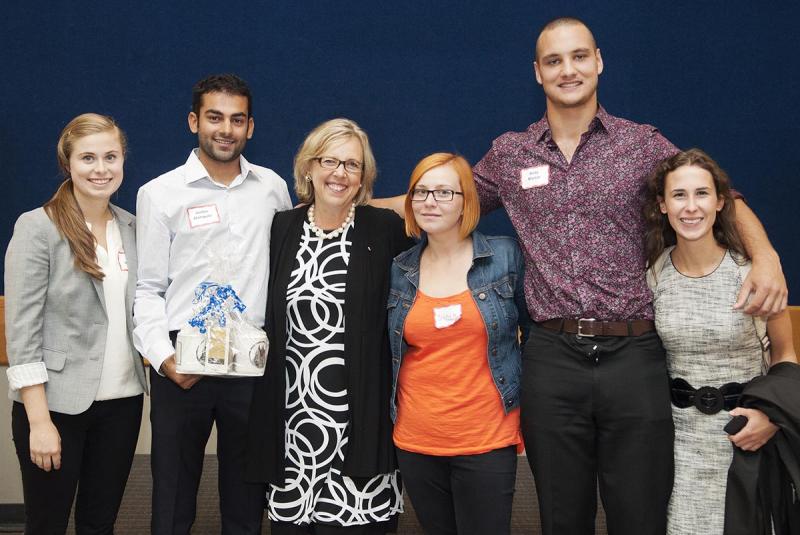 Less than a week into their studies, 240 commerce students at the Gustavson School of Business were teamed up and challenged to conceive–and pitch–56 new business ideas. In one day.
Each team included at least one international exchange student, and the sustainable and socially responsible idea had to work in that person's home country.
The event name, MIIISsion Impossible, isn't a typo. Instead, the unusual name is a visual reminder of the pillars that help define the Gustavson experience: Innovative. Integrative. International. Sustainable and Socially responsible.
Judges from the university and the community took part in the event, including local MP and leader of the Green Party of Canada, Elizabeth May, who was on hand to congratulate the winners and hand out prizes.
Photos
In this story
Keywords: commerce