The change-up: Bean business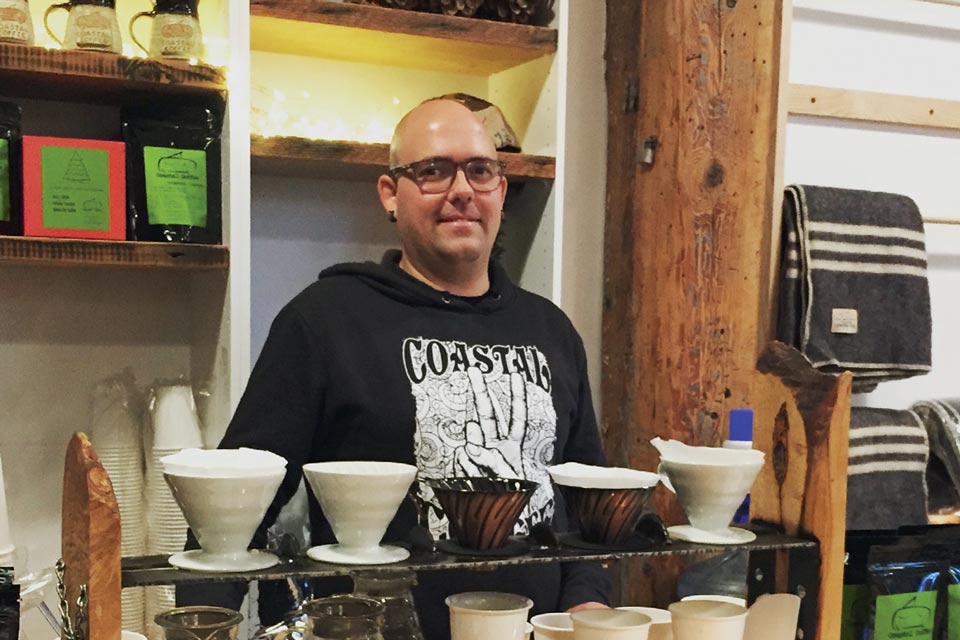 Ben Gingerich builds his specialty coffee company with a strong dose of pure hustle.
Name: Ben Gingerich 
Age: My paperwork says I am 37 years young. 
Hometown: Goderich, Ontario. 
UVic degree and year: BA '06 in Child and Youth Care. 
What I used to be: A Youth Services Officer for the Ontario Government Youth Justice Division. 
Then I had the idea to: Roast great coffee.
Why I did it: I fell in love with the coffee scene while studying in Victoria at UVic. Since then, I have continued down the rabbit hole from home coffee roasting to commercial roasting and now sourcing unique nano lots of specialty-grade coffee from coffee farmers around the world.
How I did it: Entrepreneurship in coffee takes a lot of pure hustle. An unstoppable recipe for success is to have a high level of passion and determination to overcome the unending obstacles that arise when one sets out to achieve an ambitious goal.
What I love about my new life: I love the flexibility and autonomy of an entrepreneurship lifestyle. Entrepreneurs: the only people who will work a wild ride of 100 hours a week to avoid working a simple 40 hours a week for someone else.
What I miss about my old life: The people and well, yes—the pay cheque.
One lesson learned: To build something great, all you need to invest is time and money—that's it. Our Coastal Coffee adventure has taken much more time and money than we ever imagined. Established business owners tell me that never changes.
One person who helped me: My wife, Brianna Gingerich. I could not have done any of this without her unwavering support and wisdom. I have always said she is the secret magic behind Coastal Coffee.
One trade secret: There is so much great coffee to be discovered in the third wave, specialty-coffee scene. Go out of your comfort zone and taste coffees you have never tried before. Trust me, you will fall in love.
You can find me: Roasting coffee or working on our latest project—renovating an old church we
have purchased to be our new Coastal Roastery and our home. You can also find me rolling around in our Coastal Coffee Volkswagen Westfalia delivering fresh Coastal Coffee to local restaurants, cafs and retailers in Huron County.
Photos
In this story
Keywords: alumni, entrepreneurship, employment
People: Ben Gingerich
Publication: The Torch