Ten UVic researchers recognized by the Royal Society of Canada
Science, Medical Sciences, Engineering, Libraries, Humanities, Human and Social Development, Social Sciences, Education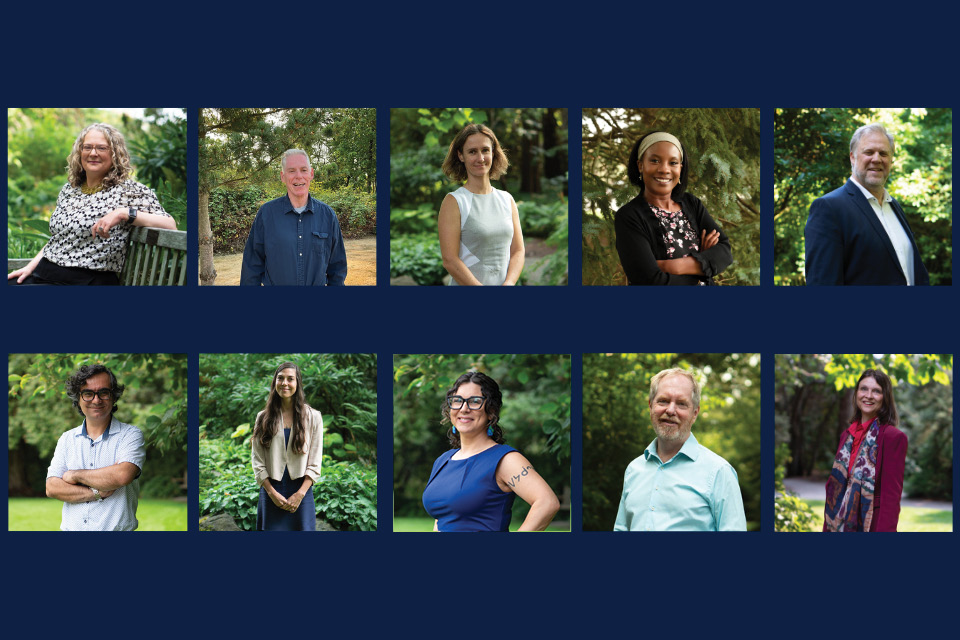 The Royal Society of Canada (RSC) is celebrating 10 University of Victoria researchers—the most ever at one time—with the country's highest academic honour. The researchers, who work in the fields of social sciences, humanities, library sciences, engineering, human and social development, education and medical sciences, join as new RSC fellows and members to the College of New Scholars, Artists and Scientists.
The society's peer-elected recipients are chosen for their academic excellence and their remarkable contributions to the arts, humanities and sciences, and to Canadian public life. 
New Fellows
Fellows are distinguished Canadians from all branches of learning who have made remarkable contributions in the arts, the humanities and the sciences, as well as in Canadian public life.
Jonathan Bengtson, Library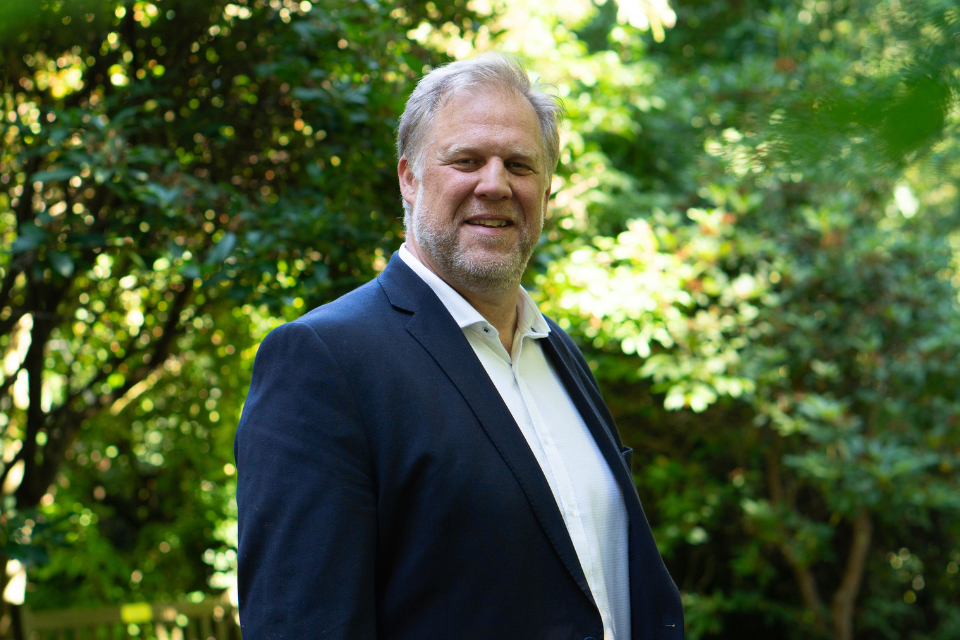 Jonathan Bengtson's impact has led to transformative changes in the profession and practice of librarianship— including advances in open access to knowledge and data, pioneering digitization initiatives and building national publishing and preservation infrastructure. Among numerous equity, diversity and inclusion (EDI) initiatives, he established Canada's first Associate University Librarian for Reconciliation. During more than 25 years of international leadership, Bengtson has helped position academic libraries and library organizations as integral partners in research and learning during a time of profound change with the shift from analogue to digital-based knowledge systems. Founder of the international, peer-reviewed journal KULA: knowledge creation, dissemination and preservation studies, Bengtson's work largely focusses on the intersections of knowledge production and technological change.
The library is no longer simply the repository of the products of research, but rather it is integrated into the full lifecycle of teaching, research, and learning at the university. As such, the library is uniquely positioned as a transdisciplinary hub that can accelerate new knowledge creation and help to address global challenges.
Alison Chapman, English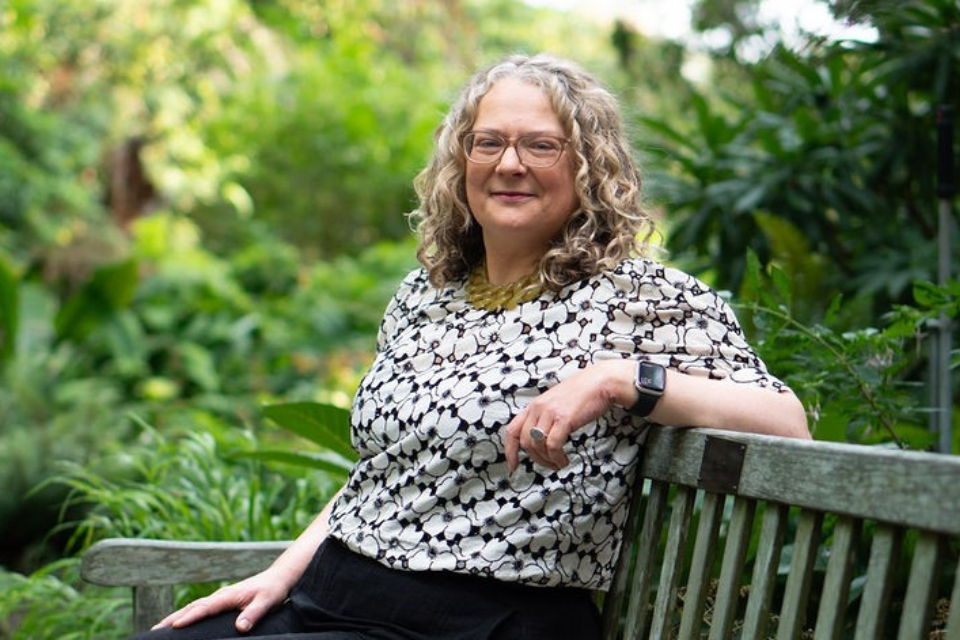 Dr. Chapman is reframing how we interpret and who we think of when it comes to Victorian poetry. As a leading scholar of Victorian poetry for over 25 years, she uncovers neglected and marginalized poets and reinterprets established authors. Chapman's Digital Victorian Periodical Poetry project, based on recovering the poetry most read by Victorians and drawn from rich print materials in UVic's Special Collections, showcases marginalized voices and reshapes the canon of Victorian poetry. With international acclaim, Chapman's publications challenge poetry's traditional role, emphasizing its significance within 19th century culture. She investigates women poets' political impact in Italy, transnational literary networks, and the proliferation of Victorian poetry in newspapers and periodicals. Chapman's contributions to the field redefine Victorian poetry's enduring relevance and importance.
My research is inspired by asking what can poetry do? I investigate the claims Victorian poets make for transforming their world, and I'm driven to discover unjustly forgotten poets, as well as to forge new methods for reading poems closely and at scale.
Eric Higgs, Environmental Studies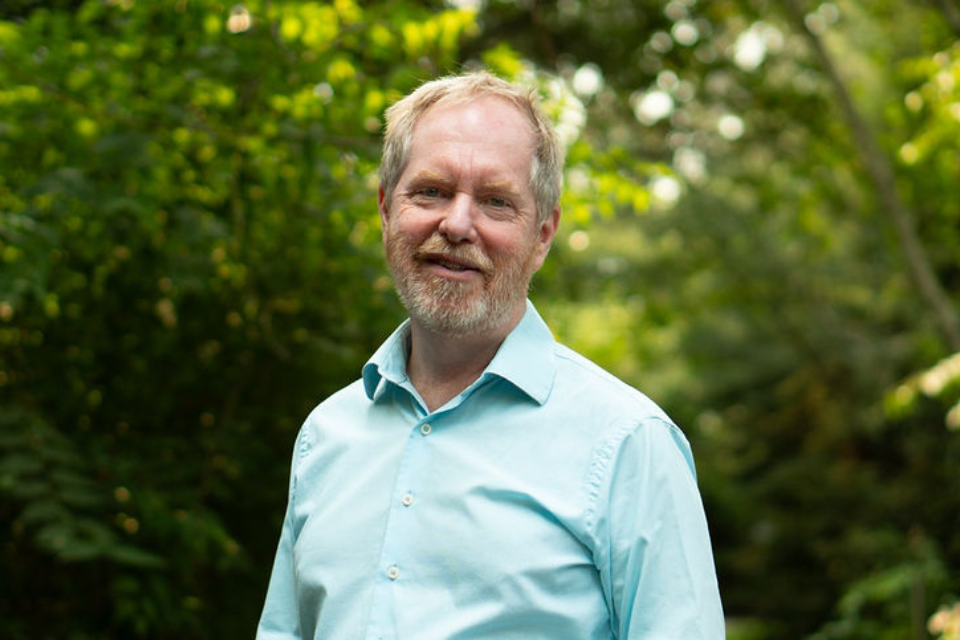 Dr. Eric Higgs' visionary research on ecological restoration has been transformational for both scientists and practitioners and he has brought international public and policy focus to restoring damaged ecosystems. Dr. Higgs is a global leader who has long championed interdisciplinary science in the study of complex environmental challenges. His long-term, mountain-based restoration field research has built a unique Canadian research platform – the largest systematic collection of historic and repeat mountain photographs in the world.
I was fortunate to have mentors who showed me the potential for restoring damaged ecosystems. I was inspired by its power in supporting biodiversity, providing nature-based solutions for climate change and bringing human communities together. This combination is what underlies the UN Decade on Ecosystem Restoration (2021-2030).
Cornelis van Kooten, Economics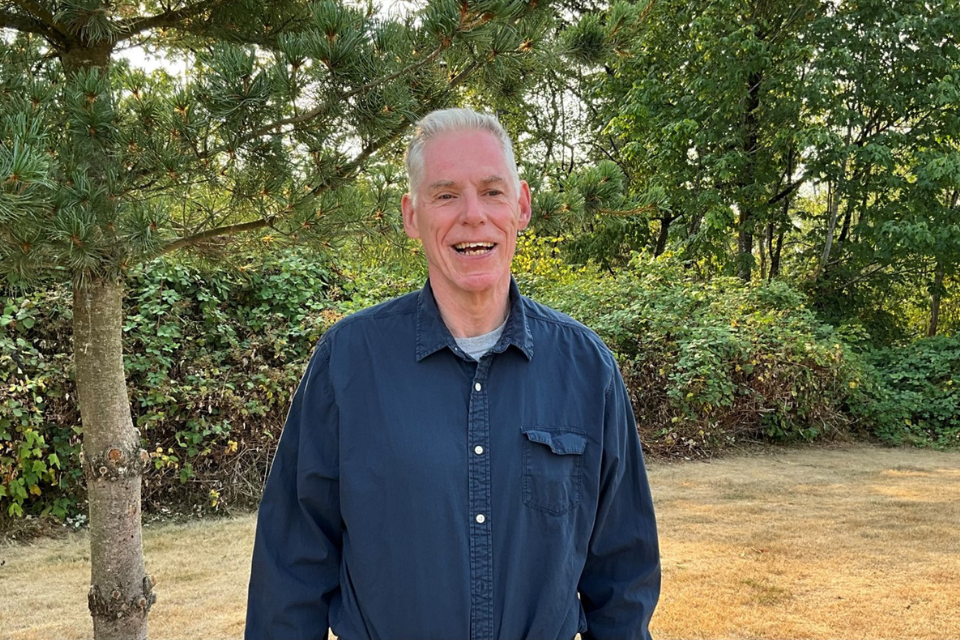 Dr. van Kooten is one of the world's most prolific forest economist. An expert in environmental and resource economics, van Kooten's research spans agricultural, forest and renewable-energy economics, impacting global policy discussions. Van Kooten's work includes publications and influential books that illustrate his authority in these fields. His research helps shape carbon policies and the development of dynamic energy and trade models throughout the world. Through consultative roles with governments and international organizations, he translates research into real-world impact. A senior fellow of eminent think tanks, his mentorship and research redefine resource-management paradigms, ensuring a sustainable future.
I have always been drawn to the application of simple economic theory and creative mathematical frameworks to real world problems, particularly in the fields of agriculture, forestry and energy. I find it most intriguing to search for and discover the unanticipated consequences of proposed public policies.
Amy Verdun, Political Science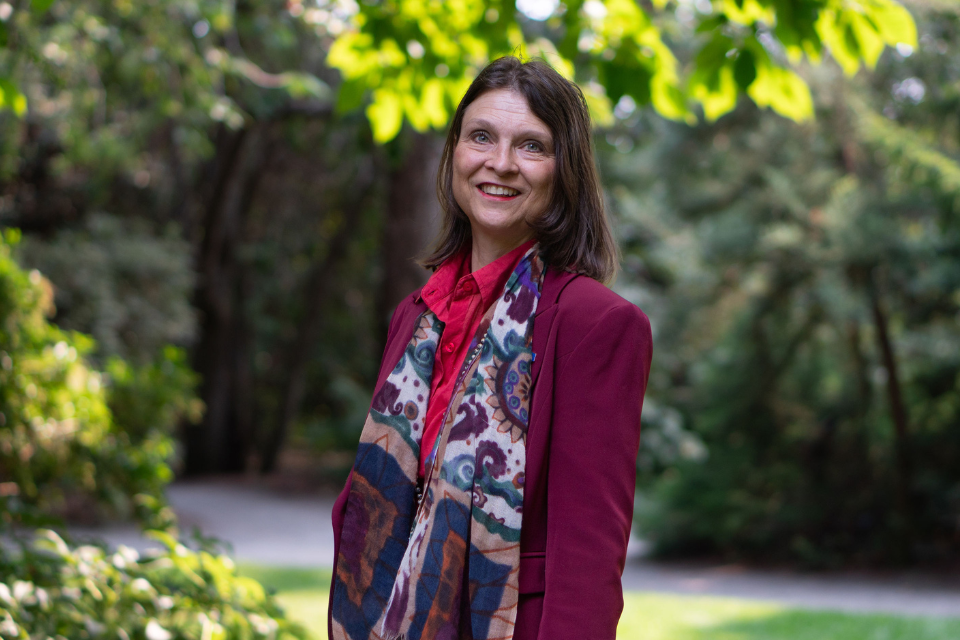 Dr. Amy Verdun's insights into the evolving landscape of the European Union (EU) put the study of Europe on the map in Canada. Under Verdun's leadership, UVic became one of the leading research centres of European integration in North America. Her research embraces three areas: economic and monetary integration of the EU; theorizing the process of European integration and understanding its governance; and researching relationships between the EU and other countries, including Canada. She is currently an elected member of the Executive Committee of the European Consortium of Political Research, the largest professional association of its kind in Europe.
I was hired 26 years ago to set up an interdisciplinary European Studies program. I am honoured that the work done at UVic, spearheaded by me— with lots of support from colleagues and students at UVic, across Canada and beyond—has been recognized in this way. I am looking forward to taking the next steps by keeping the study of European integration and governance relevant in an increasingly changing Canadian and international landscape.
New Members of the College of New Scholars
The Members of the College are Canadians and Permanent Residents who are fewer than 15 years from the date of PhD, or disciplinary equivalent, and who have demonstrated exceptional accomplishment.
Mohsen Akbari, Mechanical Engineering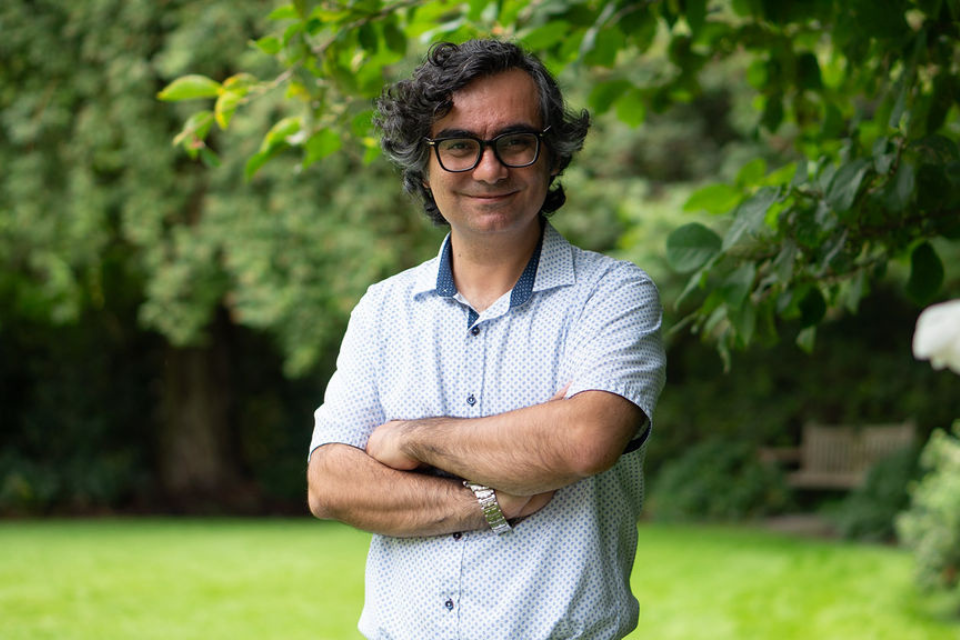 Dr. Mohsen Akbari pioneers personalized medicine solutions and creates fibrous materials for disease modelling and drug discovery. Dr. Akbari's groundbreaking work on microfluidics, bioprinting, smart wound dressings and engineering tissues for disease modelling have garnered international recognition. Akbari is also a leader in personalizing drug delivery systems for telemedicine and virtual care. These endeavours, as well as his publications, numerous patents, three start-up companies and collaborative ventures, have led to groundbreaking new biotech innovations. Akbari's research portfolio encompasses microfluidics, biomaterials, cell manufacturing, bioprinting, nanomaterials and drug delivery systems.
My research is driven by the aspiration to ensure that every individual, regardless of their background or circumstances, has equal access to the benefits of precise healthcare. By focusing on engineering strategies to eliminate disparities in healthcare delivery, I aim to contribute towards a more equitable and healthier society for all.
Magdalena Bazalova-Carter, Medical Physics
Dr. Magdalena Bazalova-Carter, a Canada Research Chair in Medical Physics, is poised to change how cancer patients around the world are treated. Bazalova-Carter integrates physics and medicine to advance scientific knowledge and health care applications of novel cancer radiotherapy technologies. Her research is leading to radiotherapy with better treatment outcomes, less damage to healthy tissues, lower cost and greater global accessibility. Her XCITE Lab research focuses on FLASH radiotherapy for minimized side effects and affordable radiation therapy. Her ultrahigh dose-rate photon radiation innovation enhances treatment outcomes, while a low-cost kilovoltage-arc therapy system expands accessibility.
Raised in a low-income family in communist Eastern Europe, I have a direct understanding of the significant economic disparities between developed and developing countries. Through my radiotherapy research, my goal is to contribute to closing this gap, ensuring global access to cancer treatment.
Doris Kakuru, Child and Youth Care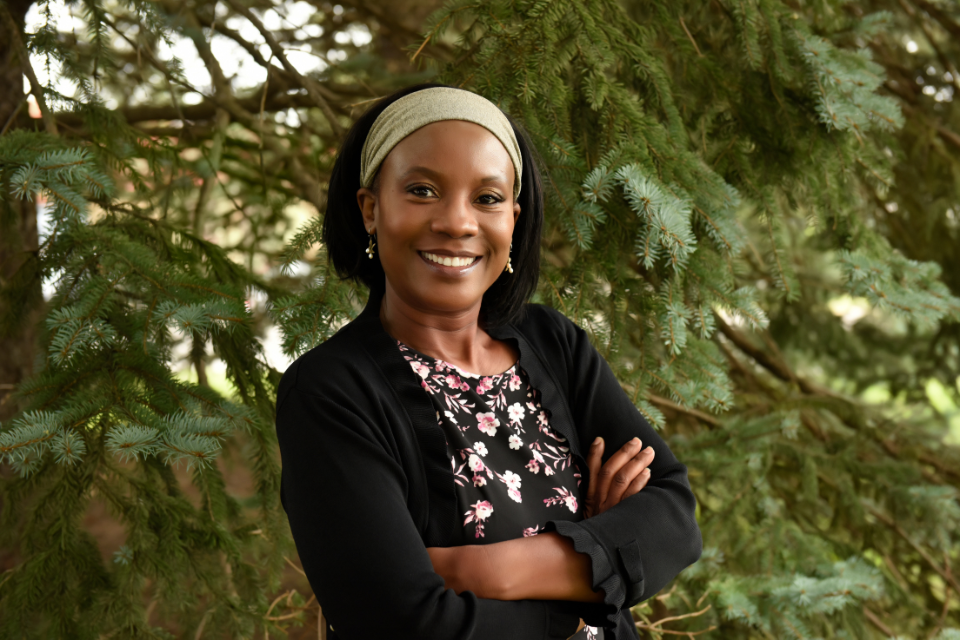 Dr. Doris Kakuru is a social scientist renowned for child and youth empowerment, childhood studies, critical race theories, and decoloniality. Kakuru's research aims to amplify the voices of young individuals and their unique challenges. Her expertise in childhood studies examines the dynamics that shape children's lives, education and well-being, fostering a deeper understanding of the crucial early stages of human development. Her exploration of how racial and colonial legacies intersect with contemporary structures sheds light on the ongoing struggles for equity and social transformation. Kakuru thrives at the intersection of academia and activism, advocating for positive change.
Respectfully honouring children and young people's stories as their own requires dismantling adult privilege/adultism and acts of oppression. A basic necessity for holistic well-being entails providing the space and freedom for children and young people to think, act and express themselves without political and social limitations.
Onowa McIvor, Indigenous Education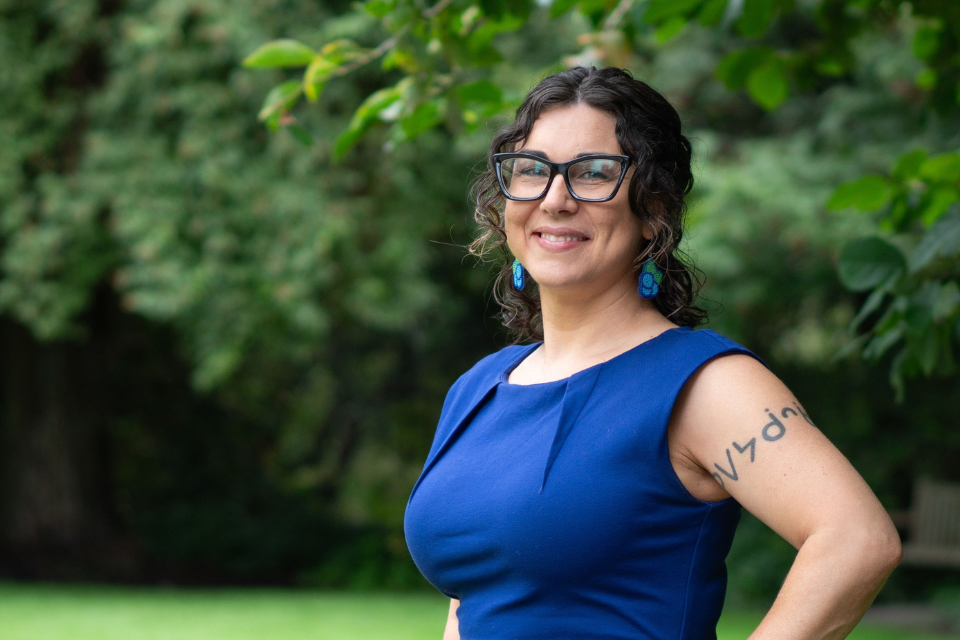 Dr. Onowa McIvor is a leader in the field of Indigenous-language revitalization. McIvor directs the national NEȾOLṈEW̱ Research Partnership, which works to understand and enhance Indigenous adults' contributions to reviving Indigenous languages in Canada. From researching adult Indigenous-language-learning programs to co-creating a popular open-source language assessment tool, the research she directs is community-based and advances the field of Indigenous-language revitalization through teaching and learning, assessment and language policy, and explores the links between language, health and well-being. Through innovative knowledge mobilization, she has led transformative efforts to amplify Indigenous voices and knowledge within academia and beyond.
It is important to remember that Indigenous-language revitalization exists only due to purposeful, violent attempts to eliminate Indigenous peoples' languages, worldviews and occupation on desired lands. I am privileged to work alongside many language champions, healing from these traumas through their language and courageously sharing what they've learned for the generations to come.
Marie-Ève Tremblay, Medical Sciences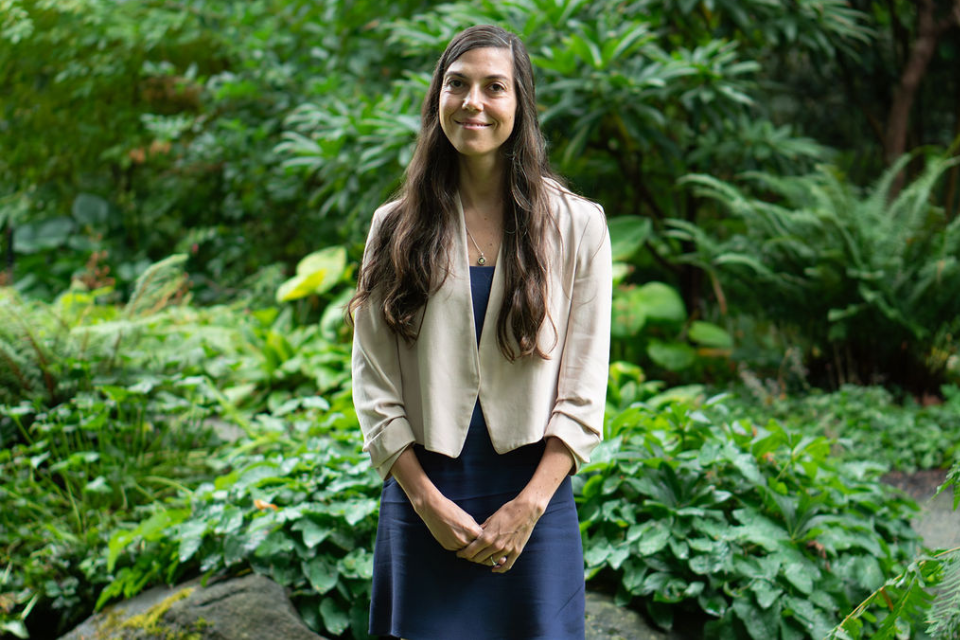 Dr. Marie-Ève Tremblay, a Canada Research Chair in Neurobiology of Aging and Cognition, is unlocking the mysteries of the brain. Her research is dedicated to investigating neural plasticity, cognitive development and the underlying mechanisms of neurodegenerative diseases. Tremblay pioneered the development of a new and fast-growing field of research investigating the role of microglia in healthy brains. She revealed that these immune cells perform physiological functions crucial for brain development, activity and plasticity, but also learning, memory, behaviour and cognition. She further discovered that dark microglia are linked to cognitive decline and disease progression. Her research is driving innovations that hold the promise of improving lives impacted by brain-related conditions. Tremblay's research promises to reshape neuroscience, promoting brain resilience and enhancing lifelong cognitive health.
As the immune cells of the brain, microglia are critical for brain development, maturation, activity, plasticity and integrity. I am hopeful that my research into how to keep microglia healthy using multi-modal intervention strategies will promote brain resilience along the aging trajectory.
Learn more about the Royal Society of Canada and this year's new Fellows.
Photos
In this story
Keywords: administrative, awards, research, sustainable impact, climate action, life on land, partnerships, environmental studies, chemistry, research and innovation, nursing, aging, health, French, Francophone studies, psychology, English, computer science
People: Jonathan Bengtson, Alison Chapman, Eric Higgs, G. Cornelis van Kooten, Amy Verdun, Mohsen Akbari, Magdalena Bazalova-Carter, Doris Kakura, Onowa McIvor, Marie-Eve Tremblay