Improving Indigenous communities' access to reproductive health services
- Richard Dal Monte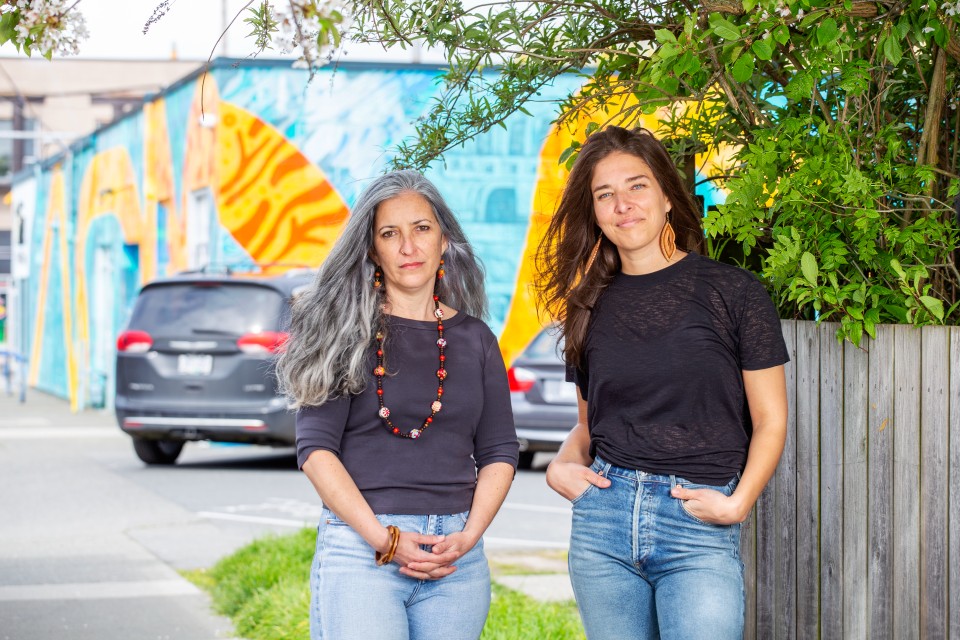 Many Canadians take contraception and reproductive rights for granted. Contraceptives are widely available at drug stores and supermarkets, and abortion has been legal since 1988.
But are reproductive services and medical procedures equally accessible to all residents of Canada?
A team of University of Victoria researchers reports that while the issue is complicated, Indigenous Peoples are disproportionately subject to inequitable access.
With support from a UVic Collaborative Health Grant and the Social Sciences and Humanities Research Council, Renée Monchalin, an assistant professor in the School of Public Health and Social Policy, and Astrid Pérez Piñán, an assistant professor in the School of Public Administration, are working on a research project titled Global goal, local impact: Access to abortion services for Indigenous peoples in Canada.
Just because something is legal doesn't mean it's accessible, says Monchalin, whose background is Métis–Anishinaabe as well as French and Scottish settler.
Based on interviews with 15 Indigenous women, two-spirit and gender diverse people across Canada, Monchalin, Pérez Piñán and research assistants Madison Wells and Willow Paul, who is Gitxsan, Métis and white settler descent, found that many people in First Nations communities have severely limited access to abortion services because of a number of factors, predominant among them geography, culture and racism.
Distance and cost were key barriers, especially for people living in remote First Nations communities. One interview participant was a teen who either had to take a 12 hour bus ride or fly to a city to terminate a pregnancy. Wells, a graduate assistant, says the 17-year-old was terrified and alone in an unfamiliar city, and once she'd undergone the procedure, she was sent off with no support, no follow-up—just a taxi voucher.
Although there is evidence, historically, that Indigenous People had and continue to hold knowledges and practices around family planning and preventing and ending pregnancy, Monchalin says that in many Indigenous communities today, stigma is attached to the latter. Added to that, she says, is that some Indigenous People practise religions—including those imposed upon them or their forebears at the former Indian Residential Schools—whose adherents oppose abortion.
Interview participants were "very aware that there is a stereotype and a stigma around young Indigenous women," and "a presumption  that they are more sexually active and irresponsible," Pérez Piñán says.
Those stereotypes affect those considering seeking abortions, counselling or other care. As well, Wells says, some interviewees told researchers they experienced different treatment than that they saw given to non-Indigenous people accessing abortion in the same facility.
Monchalin says she's hopeful the team's research can make a difference for Indigenous People seeking reproductive health services, including by bringing stories from the people interviewed to Indigenous communities especially.
"The conversations are there in communities that this is an issue but, as for literature and research, there's nothing really there in the Canadian context," she says. "Hopefully, through this research, we can raise awareness around this problem."
---
Edgewise
UVic Collaborative Health Grants—$437,622 awarded so far—support projects across campus to stimulate team-based, interdisciplinary, health-related projects that are likely to have significant impact and that will advance the research pillar of the UVic Health Initiative.
Abortion services are essential, researchers say, noting sexual health and reproductive rights are reflected within the United Nations' Sustainable Development Goals, commonly known as the UN SDGs.
This is a human rights matter, Pérez Piñán says. "We can have whatever moral debates you want and  those have been going onforever—but this is about human rights; this is about resourcing the rights people are entitled to. Access is one thing but the enjoyment of those rights is a different story."
The research team aims to take their work a step further. Monchalin and Pérez Piñán are seeking to expand the research with four community partners: Abortion Support Services Atlantic, Vancouver based ekw'í7tl Indigenous doula collective, Northern Reproductive Justice Network and Nor thern Manitoba Abortion Support.
Photos
In this story
Keywords: community, Indigenous, health, reconciliation, colonialism, research
People: Renee Monchalin, Astrid Pérez Piñán
Publication: knowlEDGE