On International Women's Day, UVic rallies #BreakTheBias
Social Sciences, Science, Graduate Studies, Engineering, Peter B. Gustavson School of Business, Humanities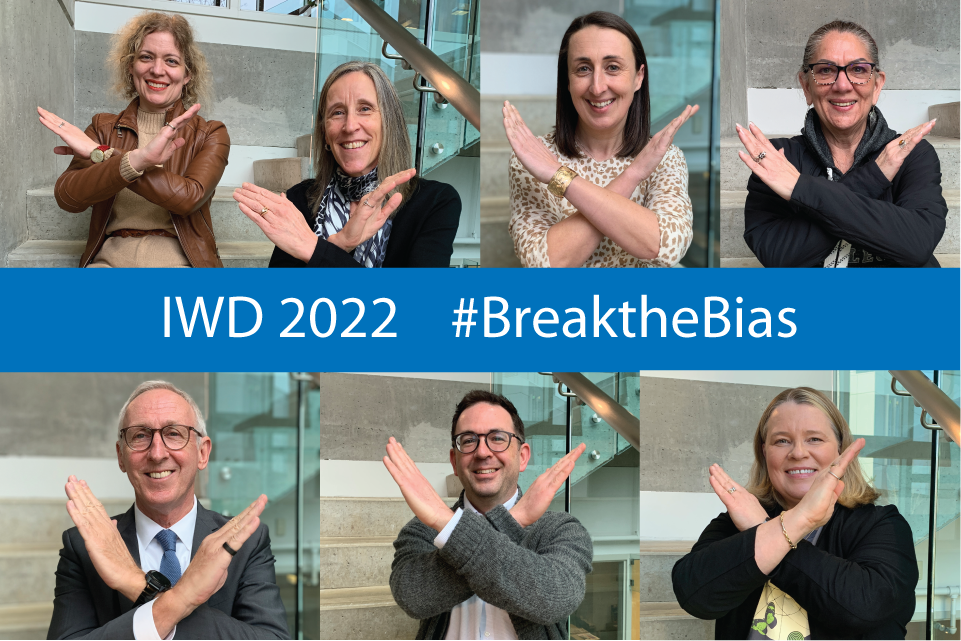 Today the University of Victoria joins the world to celebrate International Women's Day, a global day recognizing the social, economic, cultural and political achievements of women. This year, the day marks a call to action to imagine a world free of bias with its #BreakTheBias campaign.
At UVic, we know more than 55 per cent of our students, faculty and staff identify as women. Across campus, our community is using its collective voice to break down bias to take action for gender equity, aligning UVic's commitment to the United Nations Sustainable Development Goals.
We asked members of our UVic community four key questions: why their work or research is important in the context of International Women's Day; what bias means to them; how they may have observed or experienced bias and how they overcame it; and how we can all contribute to a world free of bias. Below is what they had to say.
Please also see other UVic voices shared on @UVic's twitter account.
Cassbreea Dewis, executive director, Equity and Human Rights (EQHR)
In EQHR, an amazing team of folks who are working to create an equitable and inclusive university free from all forms discrimination and sexualized violence, we witness the impacts of bias on individuals and our community. There is an urgency to "break the bias" and to reform institutional systems, removing oppressive forces. Every person plays a role. We need to meet people where they are, challenge each other's biased views and remove barriers to make communities more equitable and inclusive.    
I believe everyone has experienced bias. Some biases provide us with extra privileges and others hold us back. As a white, cis woman, I have experienced both kinds of biases. I don't think I have overcome either as they part of my identity, but I strive to break through those that hold me back and engage my privileges to redirect attention to folks who should be spotlighted and push for a fairer way of doing things.
How can we contribute to a world free of bias? Slow down, show up, reimagine the future, don't recreate the past, make space, allow for discomfort, use power and privilege to disrupt biases where you can, hold yourself accountable to those around you, step in when it is safe to do so, and centre care, love and liberation.
Charity Dugbartey, graduate student, Gustavson School of Business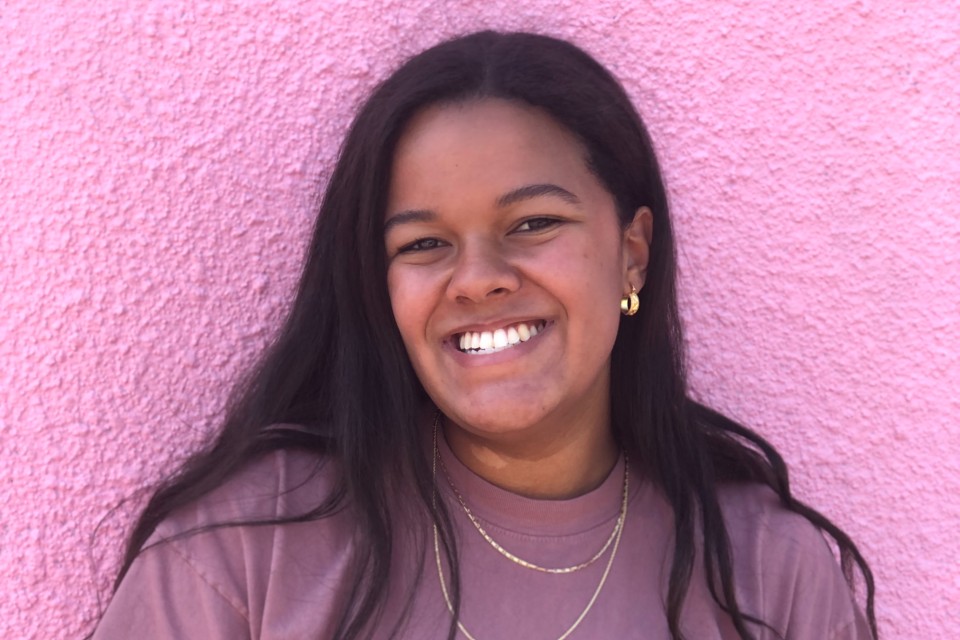 In my current co-op at the Department of National Defence, I am working on issues that include diversity, equity, inclusion, sexual misconduct and other harmful behaviours. In striving towards a world that values differences, and is equitable for women and all other groups, interrupting and breaking biases is integral. 
As a woman of colour who grew up in Victoria, I experienced bias throughout the entirety of my educational career. As a result of my lived experience paired with my education, I have found a passion for making change through combatting social and cultural problems. 
We can all commit to a world free of bias through doing the work! For me this typically means focusing on being community minded and choosing to advocate for myself and others. Another strategy I have adopted is doing the research to understand bias, discrimination and the systemic barriers that impact different groups of people. It is important to continually consider your own biases so that they can be interrupted before prejudiced actions occur. This is just one reason that discussing bias and inequality through campaigns like International Women's Day can be so beneficial to individuals wanting to break the bias. 
Kevin Hall, president and vice-chancellor
Bias and discrimination against women exist at our university and in our communities, whether deliberate or unconscious. Bias impacts our hiring, training and opportunities for advancement, and contributes to all forms of oppression and exclusion. We have lots of work to do to challenge the status quo and break the cycle.
It is critical we work together to break the cycle of bias. Bias is often influenced by our background, cultural environment and personal experiences. We need to be thought leaders and innovative in the way we approach dismantling bias and pay close attention to the way we deliver training to avoid or eliminate bias.
As president, I hear directly from students, staff and faculty who bravely recount their experiences. Listening to their stories makes it clear that bias has significant and profound impacts, and that we all have to, individually and collectively as an institution, lead change. We need to work to make sure our campuses are welcoming and inclusive environments that make space for dialogue and courageous conversations.
As individuals and as a community, we need to be all in. We need to make a specific and concerted effort to face bias head-on, take action to break systemic cycles and move society forward. Diversity in all its forms contributes to the success and impact of our university. There has been so much dialogue—let's now act.
Mina Hoorfar, dean of engineering and computer science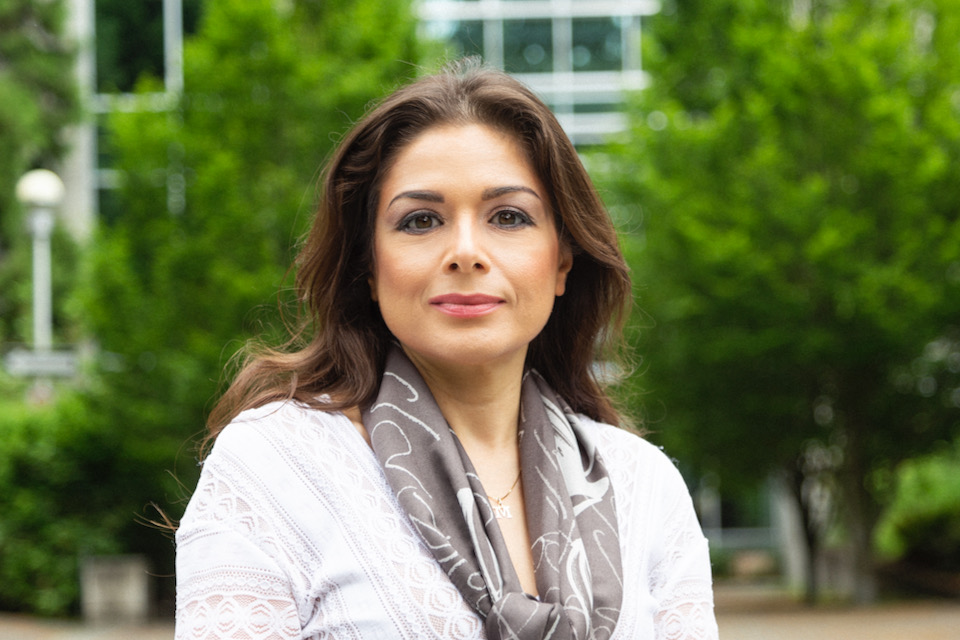 As a woman of colour in the traditionally male-dominated field of engineering, the principles of equity, diversity and inclusion are very close to my heart. One of my top priorities as dean has been to champion these principles in our faculty.
My own journey through academia is a first-hand experience of the importance of supporting women and other under-represented groups in STEM (science, technology, engineering and mathematics) fields, and why this is at the forefront of my work as the first woman dean of @UVicECS.
In the early days of my degree in mechanical engineering, I always felt out of place and not as valuable as my male peers. I always thought that if I ever had the chance to change that type of environment—to make it more inclusive—I would do that.
We're all spending a lot of energy bringing in these amazing, intelligent people from under-represented groups but, once they join our programs, we tend to leave them alone. I think we can do a lot more after they arrive to ensure they feel included and have the support they need.
We know that teams that reflect society's diversity produce more creative, novel ideas. So, supporting greater diversity in STEM fields—including amplifying the voices of women—is the foundation for enriching our learning community, strengthening the talent pool for industry, and ensuring the most innovative and sustainable solutions to address society's greatest challenges.
Lydia Toorenburgh, Indigenous resurgence coordinator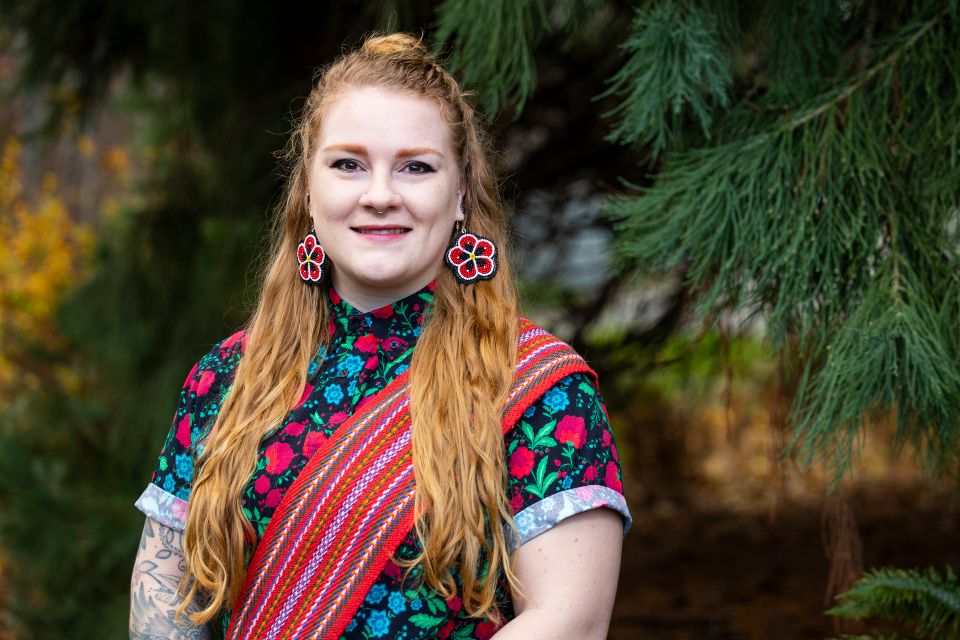 Lydia nitsiyigason, my name is Lydia Toorenburgh. I am a two-spirit Bungi-Métis person (she/they/he) and I am the Tri-Faculty Indigenous Resurgence Coordinator working on decolonization and Indigenization in the faculties of Science, Social Sciences and Humanities. I am also a graduate student in UVic's anthropology program. My work in both my job and my studies focuses on decolonizing academic practices to address the harms of colonialism and build an approach that values and uplifts oppressed knowledges, cultures and peoples.
To me, biases are the conscious and unconscious assumptions that we make based on the culture in which we live. We can all think of common stereotypes but there are also more subtle biases that can be harder to identify. We cannot escape being influenced by the attitudes we are raised with but each of us is responsible for reflecting on our negative biases—challenging them—and practise deconstructing these assumptions.
As an Indigenous person, I am critical of many of the practices and ideologies that led to harm and further oppression of Indigenous communities. Sometimes, people who feel challenged by my critique struggle to stand next to me and look out on the view that I and many others see. It will be important in my career to help others come to understand their privilege and how that shapes their view so they can begin to understand the realities of others.
Deconstructing bias and decolonizing are not simple processes and there is no road map. As Indigenous faculty member in gender studies Christine Sy told me, "The work is emerging, the work is now." I don't believe it is possible to become unbiased—we are always influenced by our unique experiences. But I do believe we each have a responsibility to monitor our biases, be honest and work to change our own minds when our biases are negatively impacting ourselves or others.
Kim Venn, director, Astronomy Research Centre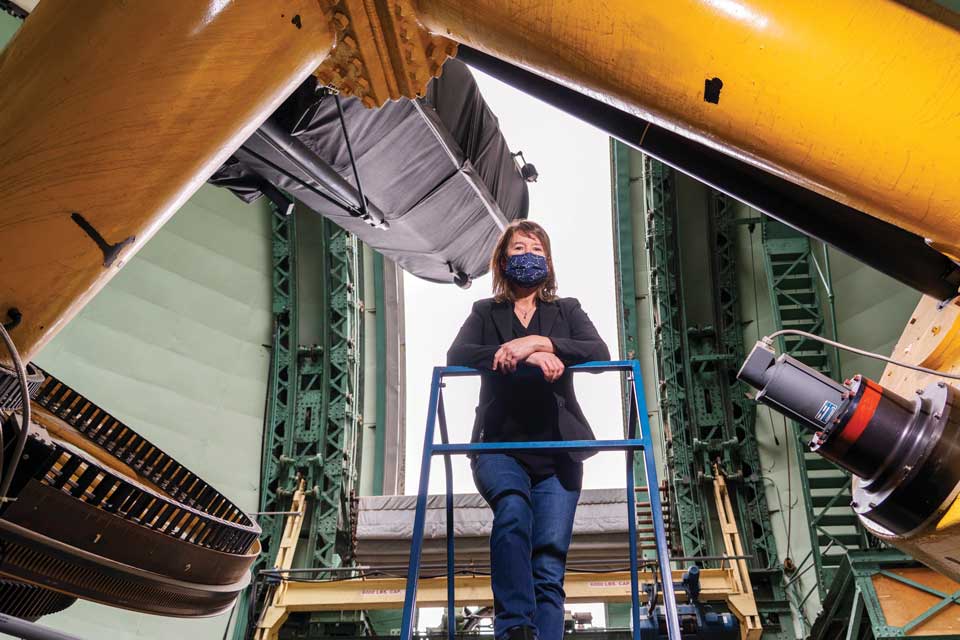 Astronomers study the universe to ask questions about how we came to be. This research spans the globe, and touches all of us, and yet women continue to be under-represented in this field. Studies have shown that mentorship and supportive networks are just as important as research opportunities for the success of women in science.  My international research team of about 50 people includes several senior and junior women scientists and engineers, providing a natural network of support and direct demonstration of collegial research for both men and women scientists. 
To me, bias means beliefs and actions that limit thoughts and understanding, and when left unchecked lead to unequal opportunities and uneven results. Strongly biased research is practically useless, as an important component of the scientific method is the validity, or repeatability, of testing an idea. In astronomy, strongly biased research usually cannot be independently reproduced and leads to confusion and misdirection in the field. This can be expensive—for example, in telescope time—and generally leads to lower diversity in the field if independent voices are silenced. Supportive environments with high diversity help to break the bias and lead to increased scientific excellence.
We all will experience bias as it is so common in any society. Mentorship and a diverse research network can help to us to identify bias in the moment and contribute to finding creative ways to face the challenges imposed by bias when it arises.
Being aware of our own biases is a good start to recognizing the problems and impacts of unchecked bias. I also believe that allyship and bystander training provide new weapons against bias, as often a neutral person can identify and diffuse a situation quickly and gracefully, also providing protection to targets of bias.
Photos
In this story
Keywords: accessibility, administrative, arts, climate, community, gender, health, human rights, Indigenous, world cultures, racism, research, staff, teaching
People: Cassbreea Dewis, Charity Dugbartey, Kevin Hall, Mina Hoorfar, Lydia Toorenburgh, Paweena Sukhawathanakul, Kim Venn