Royal Society of Canada recognizes eight UVic researchers
Social Sciences, Science, Humanities, Engineering, Human and Social Development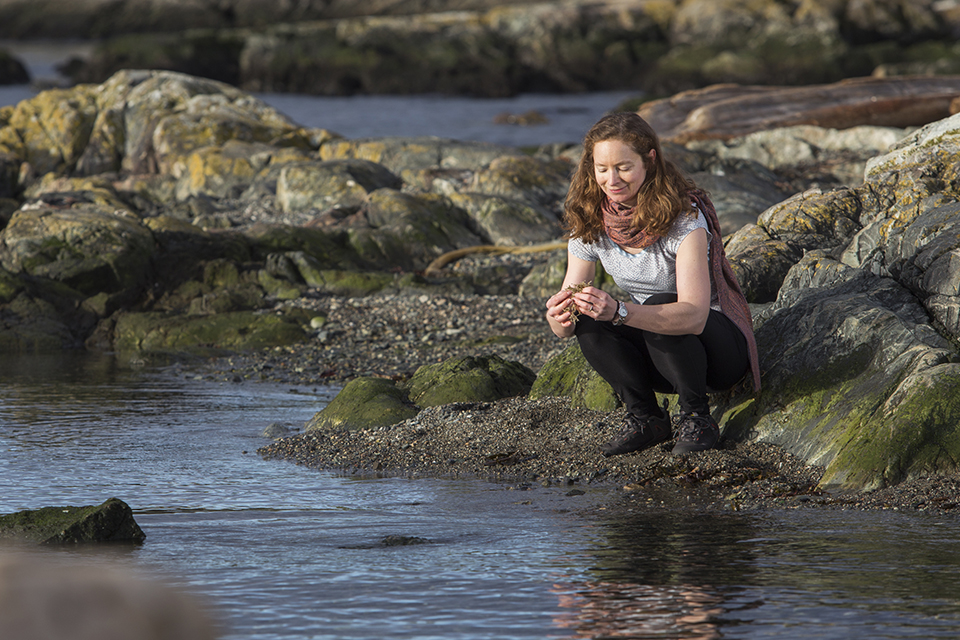 Six University of Victoria researchers in the fields of science, social sciences, engineering, and humanities have been elected to the Royal Society of Canada (RSC), a council of distinguished scholars and leaders recognized with the country's highest academic honour.
Hossein Nassaji (linguistics) is elected as a new fellow, Natalie Ban (Environmental Studies), John Burke (Biochemistry and Microbiology), Heather Castleden (Public Administration), Alan McConnachie (NRC-Herzberg, Physics and Astronomy), and Stephanie Willerth (Biomedical Engineering) join as new members to the College of New Scholars, Artists and Scientists. The society's peer-elected recipients are chosen for their academic excellence and their "remarkable contributions" to the arts, humanities and sciences, and Canadian public life. 
Royal Society of Canada Fellow, Ian Manners (Chemistry), won the Henry Marshall Tory Medal for outstanding research in any branch of chemistry, mathematics, physics, or allied field of science. Postdoctoral fellow, Sarah Wagner (Sociology), won the Alice Wilson Award for outstanding academic qualifications in the arts and humanities, social sciences or science to women who are entering a career in scholarship or research at the postdoctoral level.
Natalie Ban, Environmental Studies
Marine conservation scientist Natalie Ban is moving us toward a world where people and ecosystems not only coexist but flourish.
Her vision embraces diversity (of people, methods and perspectives) and balances the needs of human communities with the needs of biodiversity and ecosystem conservation. Her research focuses on coastal and marine systems on topics such as marine protected areas, coastal governance, and climate change.
Much of Ban's research is done in partnership with First Nations and others. With guidance of partners, her approach uplifts Indigenous knowledge holders and weaves traditional knowledge into biodiversity conservation.
Working with partners is so important to me because it ensures that my research is relevant and can affect management decisions. I'm honoured to have gained the trust of partners, and continually seek to do research to improve both biodiversity conservation and the well-being of coastal communities.

—Natalie Ban, Royal Society of Canada member
John Burke, Biochemistry and Microbiology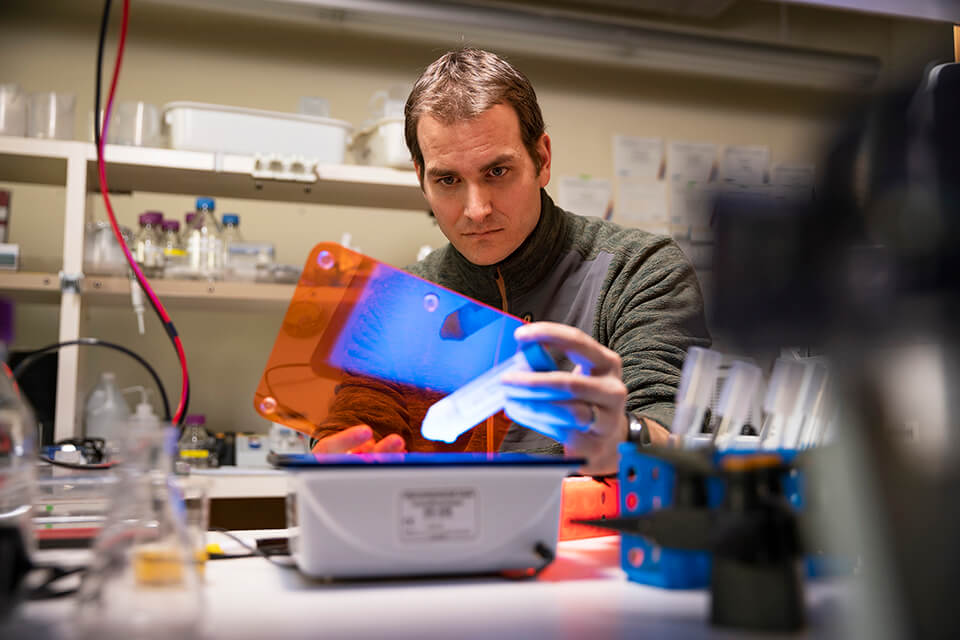 Being naturally curious opened doors in the international research community for John Burke. One of his main research interests is in how open science principles can be successfully implemented in novel drug discovery. His experience working with drug discovery teams in academia, industry, and open science non-profits has led to different types of collaborative work, as groups openly participate with multiple industrial and academic partners. To that end, Burke established extensive international collaborative networks to advance research towards novel therapeutics.
Burke's cutting-edge methods of researching lipid-signalling proteins and their role in human health are leading to novel therapeutics for cancer, malaria and viral infections.
Burke is excited about how his new role with the Royal Society of Canada can help people understand just how research affects their everyday lives.
I strongly believe that fundamental basic science research provides clear benefits to society. I want to communicate the benefits of curiosity driven, basic science research because clear, accessible scientific communication is difficult but so worthwhile because it connects the lives of Canadians with research.

—John Burke, Royal Society of Canada member
Heather Castleden, Public Administration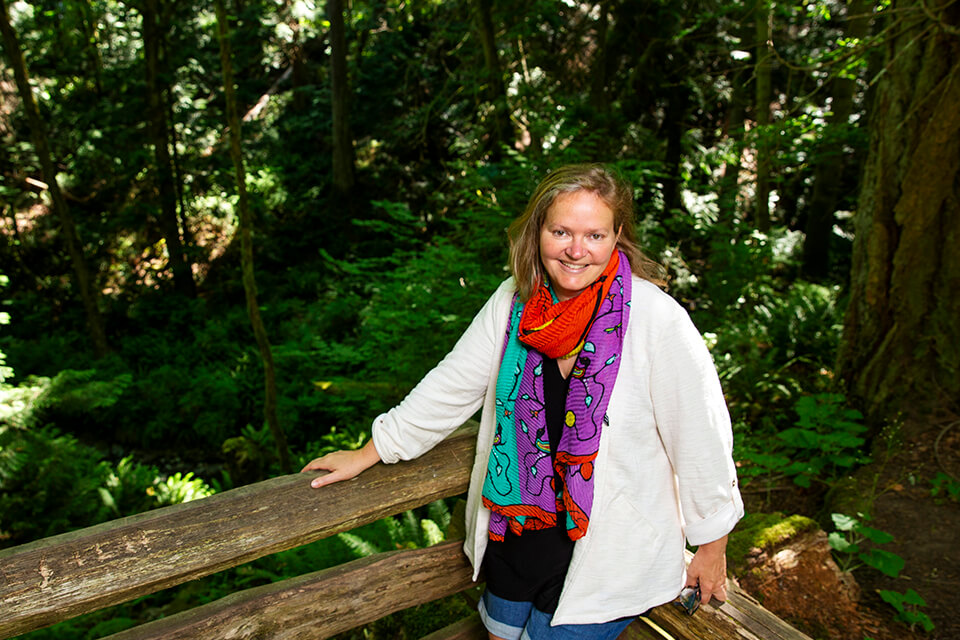 Heather Castleden is a community-engaged human geographer who joined UVic in July as the inaugural Impact Chair in Transformative Governance and Planetary Health. She has spent two decades doing research in partnership with Indigenous peoples across the country by aligning her expertise with their priorities for sovereignty and resurgence in governance, including treaty implementation, water management and renewable energy development.
Castleden also concentrates her energies on critiquing university research ethics and accountability, and decolonizing settler colonialism in institutional settings. She is also exploring the intersections between human health and environmental health concerning how to make just and equitable energy transitions.
I feel a sense of urgency to try different things and try them now. While some people are willing to make change, others need to be brought along. I think that's the role of universities, to provide that research evidence to show how it can happen, and UVic is well positioned to do that.

—Heather Castleden, Royal Society of Canada member
Ian Manners, Chemistry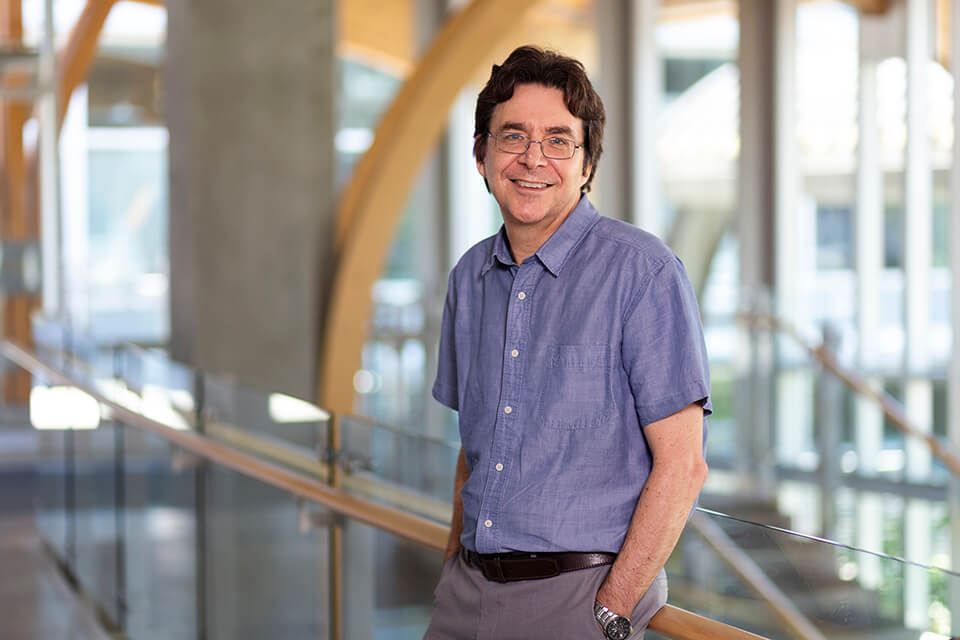 Ian Manners, Royal Society of Canada Fellow (2011), has been awarded the 2021 Henry Marshall Tory Medal. The medal is given for outstanding research in any branch of chemistry, mathematics, physics, or allied field of science.  
Manners made a name for himself pioneering the field of organometallic polymers in the 1990s and since then, his breakthrough work has taken materials science in previously unimagined directions.
The internationally recognized researcher renowned for his transformative research in materials science joined UVic in 2018 as Canada 150 Research Chair. Here, he established the Laboratory for Synthetic Self-Assembled Materials, a 6,500-square-foot state-of-the-art research facility for up to 25 co-workers. The Manners Group is currently designing "smart nanoparticles" designed to deliver chemotherapy drugs directly to a tumour, bypassing the collateral damage of cancer treatments—just one of many projects.
Manners' research has been cited an astounding 53,000 times, making him one of the most cited chemists in the world. He has published more than 780 articles, received more than 50 awards and lectureships, and holds 12 patents.
New discoveries that will improve human health and sustainable energy practices are on the horizon in the field of materials science, and Manners is leading the way.
I'm absolutely delighted to win this award. I would like to thank my amazing group members, both past and present, for their remarkable contributions and also my family, the chemistry department, and UVic for their outstanding support. UVic is an exceptional place to work and I am very excited by the breakthroughs made in our group in the areas of main group polymers, self-assembly, energy funnelling, nanomedicine, and catalysis since we arrived in 2018.

—Ian Manners, Henry Marshall Tory Medal recipient
Alan McConnachie, NRC-Herzberg, Physics & Astronomy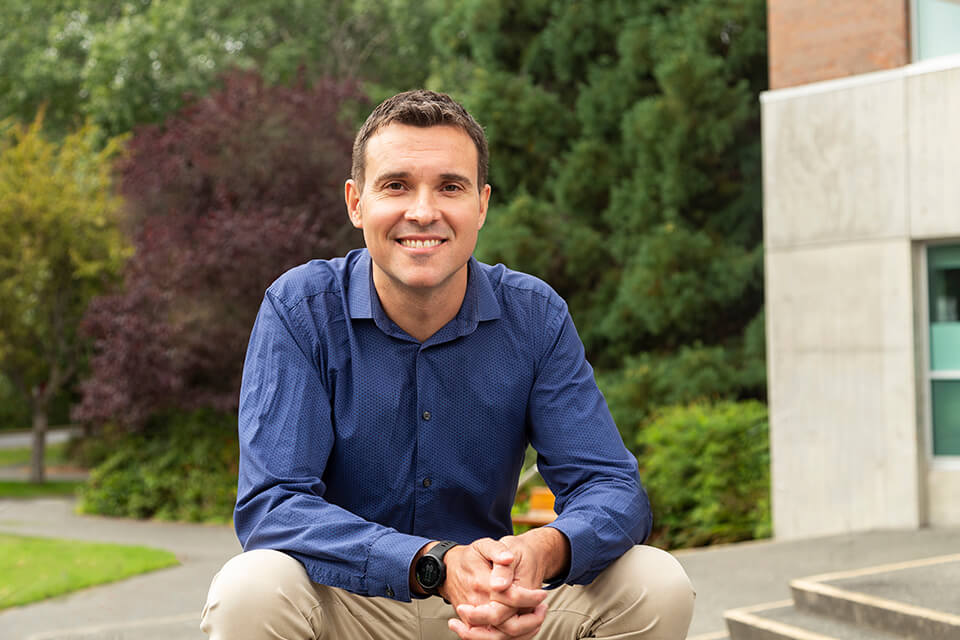 Where to begin? Alan McConnachie is always answering this simple question, and it's led him to not just observe new aspects of our universe but to develop technologies to expand our understanding of it.
As McConnachie became more aware of the limits of existing technology, his work took a turn. He pivoted from the role of observer of the universe to a more active role and started designing and producing better tools and technology with which to observe. His work has enabled researchers to discover even more about galaxies.
He believes in the power of collaboration, of bringing together individuals who can complement each other's skills to answer questions that might otherwise be out of their grasp as individuals.
His research has brought local dwarf galaxies into focus, recognized how the very data he was sharing would be replaced with even better data as soon as the work was published. Distant galaxies, he says, are stepping-stones to even more discoveries."
Victoria is a fantastic place to do astronomy research. Unique opportunities exist because of the special relationship between the Dominion Astrophysical Observatory, the University of Victoria and the Astronomy Research Centre. Developing new tools to increase our powers to observe has been an exciting direction for me. I take great satisfaction in helping others do great science!

—Alan W. McConnachie, Royal Society of Canada member
Hossein Nassaji, Linguistics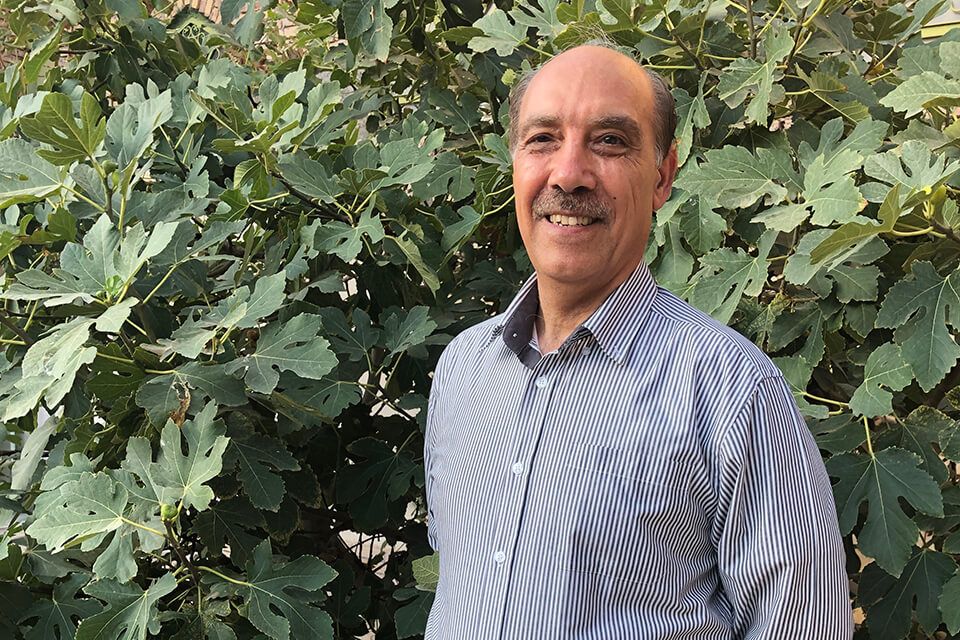 Through decades of diverse and innovative research on second-language learning processes and techniques, Nassaji has made a lasting impact on our understanding of the ways a second language can be learned and taught.
His pioneering studies on the impacts of student-teacher interactions in the classroom and on the unique contributions of lower-level linguistic and cognitive processes involved in the acquisiton of language have shaped teacher education programs and pedagogical approaches to language instruction across the globe.
Nassaji's research contributions include 14 books and volumes, 80 articles in leading academic journals, 38 book chapters and reviews, 80 refereed conference papers, and 65 keynote and plenary addresses delivered at conferences in Canada, the US, England, Taiwan, China and Japan.
He is currently the co-editor of Language Teaching Research, a leading journal in language pedagogy, and the editor of the Grammar Teaching Volume of the TESOL Encyclopedia of English Language Teaching by Wiley.
My current research focuses on interactional feedback and how it assists language acquisition. My interest in this area has grown out of my earlier work in second language interaction, form-focused instruction and classroom discourse, and from my desire to better understand how languages are learned in instructional contexts. I am honoured my contributions have been recognized by the Royal Society of Canada.

—Hossein Nassaji, Royal Society of Canada fellow
Sarah Wagner, Sociology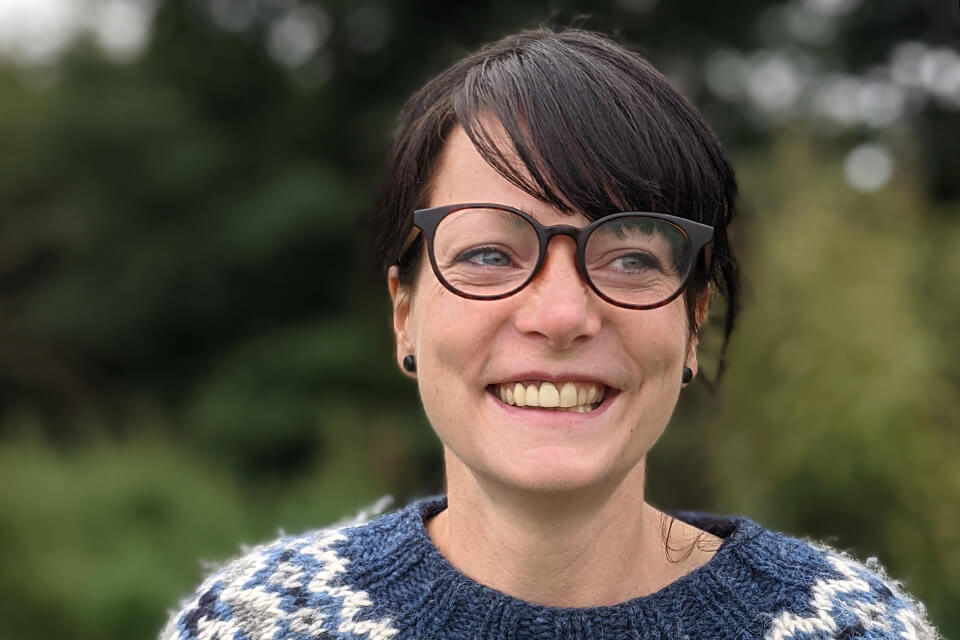 Exploring the inequities of the digital world, Sarah Wagner, UVic sociology postdoctoral fellow, is an ethnographer whose projects are rooted in community-based research. Wagner aims to bring positive change for individuals who are systematically excluded or disadvantaged in increasingly digitalized societies. She has been awarded the Royal Society of Canada Alice Wilson Award, given for outstanding academic qualifications in the arts and humanities, social sciences or science to women who are entering a career in scholarship or research at the postdoctoral level.
Her current research addressing the communication inequalities experienced by long-term care residents in BC supports older adults to have more agency over the communication media they use.   
This award is truly an honor and a fitting occasion to pause and acknowledge the women who have been incredible mentors to me on this journey—my postdoctoral supervisors, Karen Kobayashi and Kim Sawchuk, and my doctoral supervisor, Mireia Fernández-Ardèvol.

—Sarah Wagner, Royal Society of Canada Alice Wilson Award recipient
Stephanie Willerth, Biomedical Engineering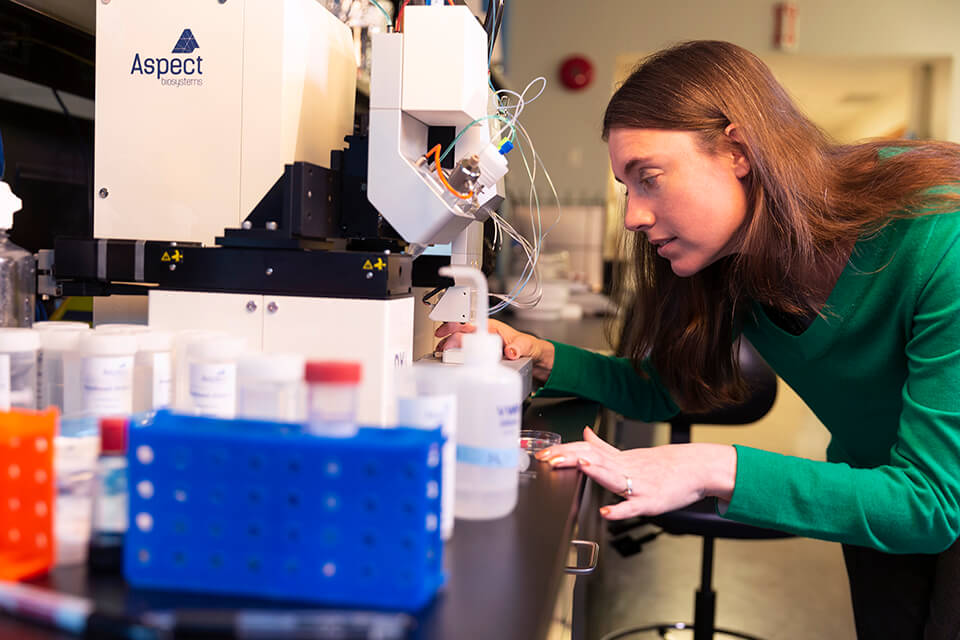 Stephanie Willerth is a highly accomplished and passionate leader in the rapidly growing and high-impact fields of tissue engineering and regenerative medicine.
Her acclaimed interdisciplinary Willerth Lab at UVic investigates innovative neural tissue engineering treatments for diseases and disorders of the brain and spinal cord, such as Alzheimer's, Parkinson's, Multiple Sclerosis and spinal cord injury. Recently, her team used 3D bioprinting—a method of printing living tissue—using stem cells from patients suffering from these conditions to generate personalized tissue models in the lab. These models can serve as tools to screen potential drugs for their efficacy.
Willerth, whose lab has trained more than 90 highly qualified people at the undergraduate, graduate and post-graduate levels, has published numerous papers in the field of 3D bioprinting tissues, won many high-profile awards, and co-founded a spin-off a company called Axolotl Biosciences, which produces bioinks used in tissue engineering.
I'm so excited by the potential of stem cells to regenerate or replicate damaged human tissue —especially the very complex neural tissues found in the human brain and spinal cord. In time, being able to engineer neural tissue models in the lab will serve as valuable tools for drug screening that can predict the toxicity and efficacy of specific drugs for neurological diseases and disorders, such as Parkinson's and Alzheimer's.

—Stephanie Willerth, Royal Society of Canada member
Learn more
Read the Royal Society of Canada's news release on newly elected

 

fellows and members (Sept. 7)

 

Read the Royal Society of Canada's news release on

 

award winners

 

(Sept. 14)
Photos
In this story
Keywords: oceans, Indigenous, awards, Humanities, biochemistry and microbiology, biomedical engineering, environmental studies, sustainability, drugs, astronomy, languages and linguistics, partnerships, administrative
People: Natalie Ban, John Burke, Heather Castleden, Alan McConnachie, Hossein Nassaji, Stephanie Willerth
Publication: The Ring