Royal Society of Canada elects UVic researchers
Engineering, Humanities, Social Sciences
- University of Victoria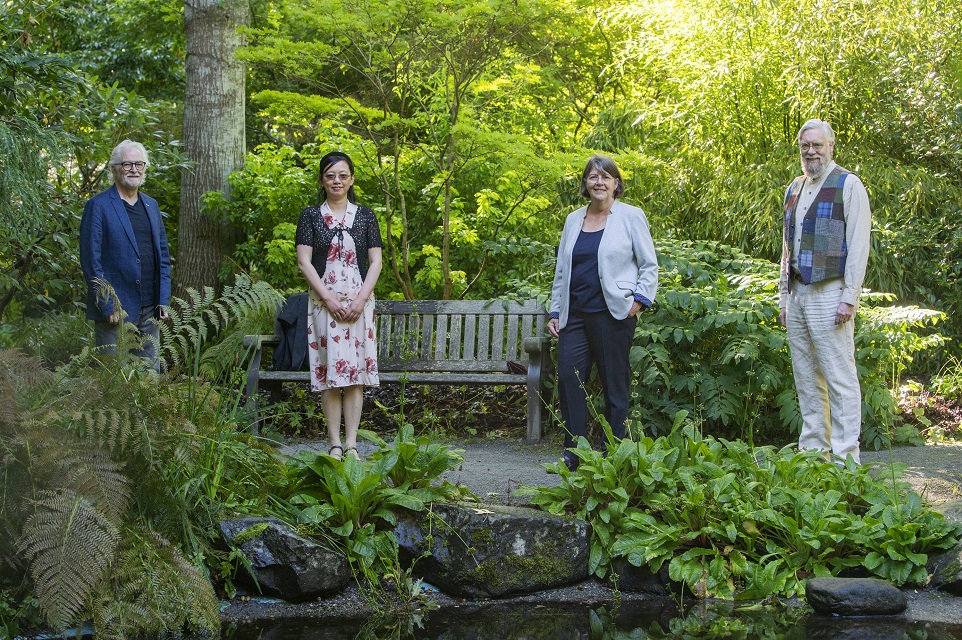 From studying patterns of sounds in second languages to understanding and improving the health and well-being of children and youth, the Royal Society of Canada (RSC) on Tuesday recognized four University of Victoria researchers with the country's highest academic honour.
The peer-elected recipients are chosen for academic excellence and for making "remarkable contributions" in the arts, humanities and sciences, and Canadian public life. Professors John Archibald (linguistics), William Carroll (sociology) and Bonnie Leadbeater (psychology) are elected new fellows, while Lin Cai (electrical and computer engineering) is named a new member to the College of New Scholars, Artists and Scientists.
Nancy Turner (emeritus, environmental studies) won the RSC's Innis Gerin Medal for distinguished and sustained contributions to the literature of social sciences.
John Archibald, linguistics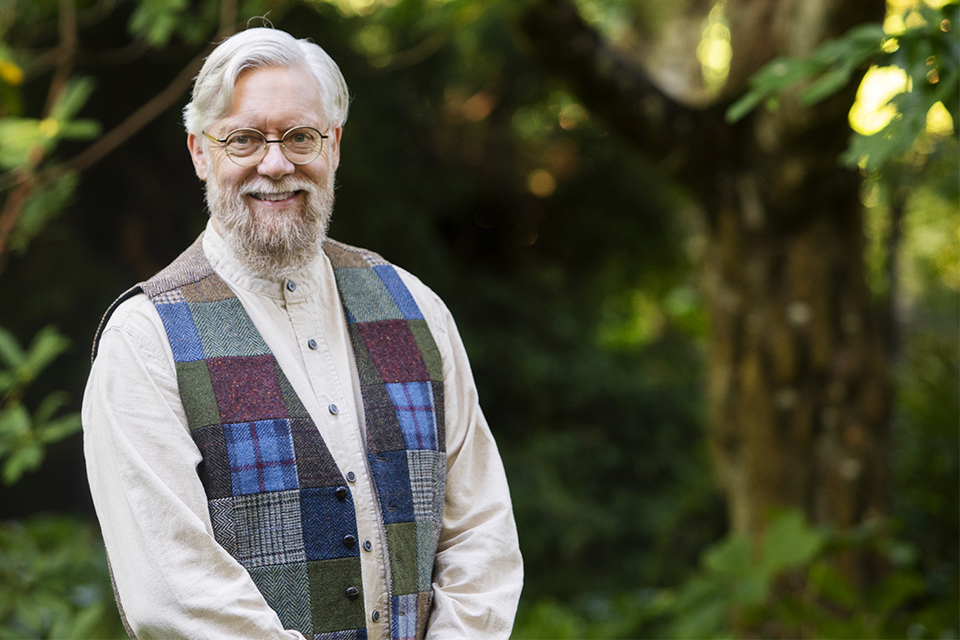 A prolific, groundbreaking and internationally recognized scholar of second-language phonology, Archibald has made major contributions to multiple areas in the field of linguistics, and shaped government policy and provincial curricula on second-language learning in Canada.
An enthusiastic and dedicated teacher, Archibald has supervised over 75 honours and graduate theses during his career. He is also co-editor of the classic introductory textbook, Contemporary Linguistic Analysis, published in multiple editions in Canada and the US.
My research has always been driven by a desire to answer the why questions related to second-language speakers' accents. Why are some elements of speech easy to acquire for some learners but hard for others, for instance? Time and time again, research shows that the mental representations of multilingual people—whether it be for sentences, words or sounds—are rooted in complex cognitive systems. Exploring and seeking to explain that complexity, on my own and with graduate students, has been the narrative arc of my career
—John Archibald, Royal Society of Canada fellow
Archibald has been a professor in UVic's Department of Linguistics for the past decade, while also an affiliated researcher in the Bilingualism Research Lab at the University of Illinois in Chicago. His previous posts include dean of the Faculty of Humanities at UVic and president of the Canadian Linguistic Association.
William Carroll, sociology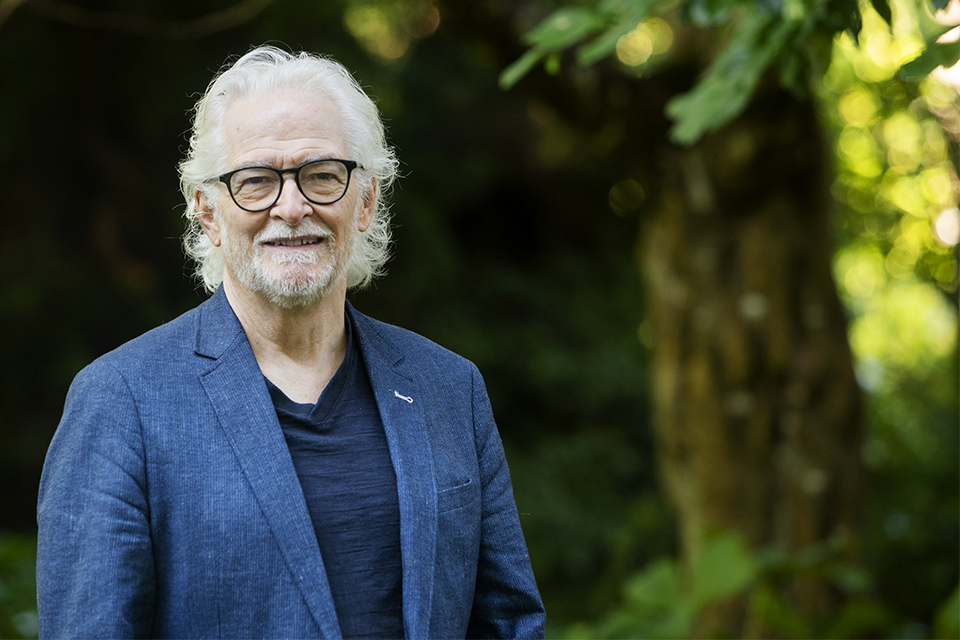 A social activist to the core, Carroll has been tracking social movements, analyzing corporate power structures and shinning the light on social justice issues around the globe since the '70s.
Whether it is examining efforts to democratize media or investigating the power of the fossil-fuel industry in Western Canada, Carroll is passionate about empowering Canadians toward a more democratic society. His current research is focused around the relationships between corporate power, fossil capitalism and the climate crisis. He co-leads the "Mapping the Power of the Carbon Extractive Corporate Resource Sector" with Shannon Daub, the executive director of the Canadian Centre for Policy Alternatives BC. Carroll and Daub were the 2019 recipients of UVic's REACH Award for Excellence in Research Partnership.
Carroll's contributions include 13 published books, 74 refereed articles, 53 book chapters and 147 research papers presented at academic conferences around the world.
I have tried in my scholarly work to advance our understanding of social injustices and inequality. The more we understand the mechanisms that generate inequity and ecological degradation, the better equipped we are to undo them.
—William Carroll, Royal Society of Canada fellow
Lin Cai, electrical and computer engineering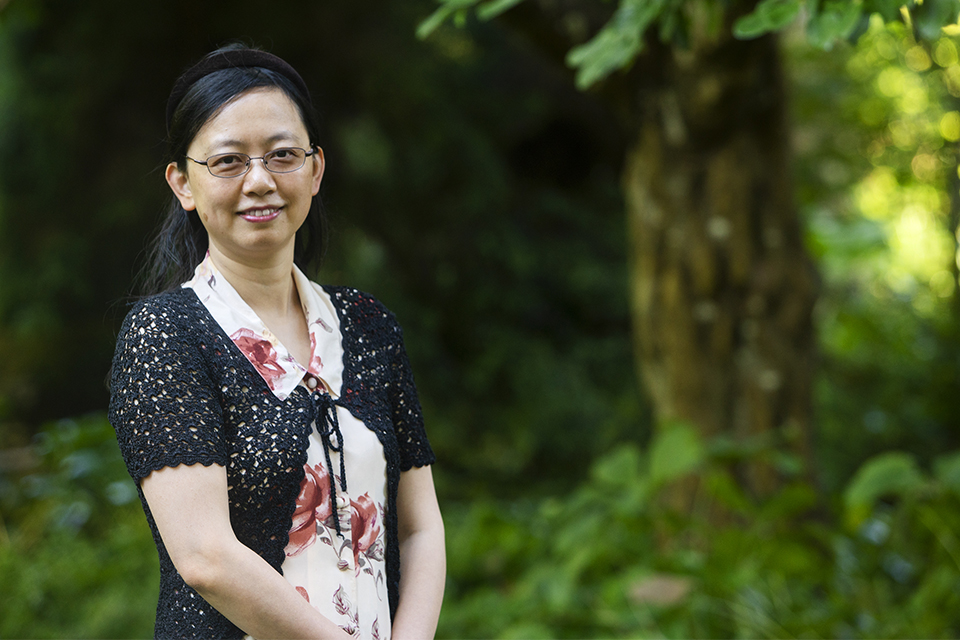 The Internet—one of the world's largest human-made systems—has connected more than half the global population and it is rapidly expanding. Smart devices ranging from sensors and electronic appliances to security systems and autonomous vehicles need to access the Internet, from anywhere and at any time, leading to a new era of ubiquitous intelligence. Cai is working hard to make sure that future wireless systems are reliable and efficient in supporting Internet-connected devices, which are estimated to reach 24 billion in 2030—about  three times the current human population.
The major challenge, says Cai, is that the wireless spectrum is currently inadequate to meet the explosive growth of the wireless service demand. Cai, an internationally recognized expert in the field and professor of electrical and computer engineering, is working with her team to design and develop a system of wireless networks that will satisfy the stringent connectivity requirements of a massive number of smart devices.
The most rewarding part of being an engineering faculty member is working with talented and dedicated students and research fellows, to inspire and be inspired to create disruptive technologies that enable new products and services beyond what consumers can imagine today.
—Lin Cai, Royal Society of Canada member
Bonnie Leadbeater, psychology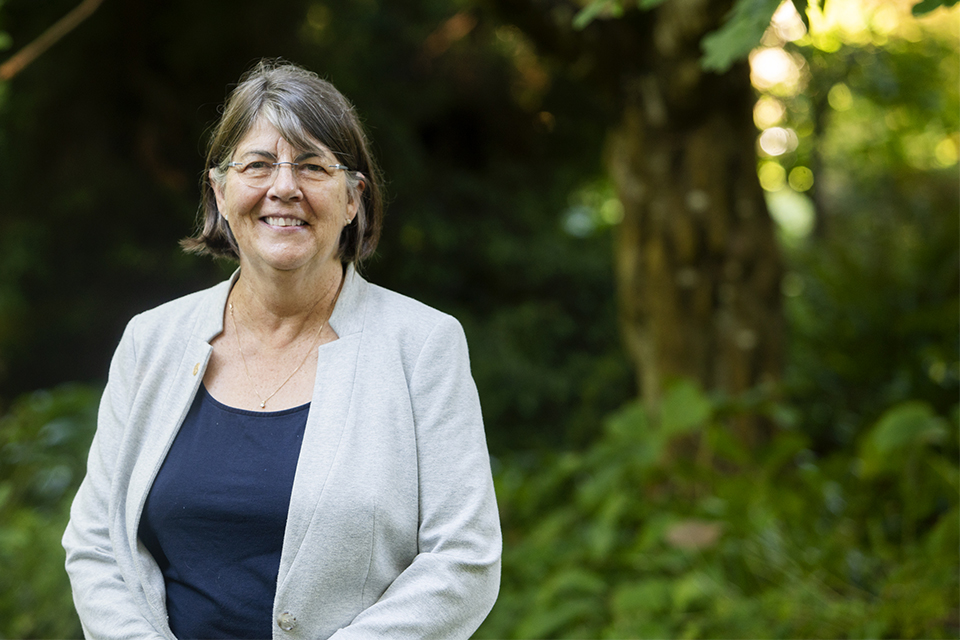 Leadbeater is recognized around the world for her expertise in child and youth well-being. She led the development of the WITS programs (walk away, ignore, talk it out, seek help) for the prevention of peer bullying, in English, French and Portuguese. In her two decades of research, she also contributed to our understanding of the mental health of youth transitioning to young adulthood.
Throughout her career, Leadbeater has made transformational contributions to our understanding of the mental health of youth, including resilience in adolescent mothers; substance use and mental health; and the prevention of peer victimization. Her community and international partnerships have also addressed critical societal issues and supported the development of policies aimed at supporting healthy youth.
As a dedicated researcher, educator and psychologist, she has had a profound and widespread impact on children and youth in Canada and abroad.
It is an honour to be recognized for a career that has given me so much pleasure and so many opportunities to work with extraordinary students and partners—dedicated to promoting the well-being of children and youth.
—Bonnie Leadbeater, Royal Society of Canada fellow
Nancy Turner, environmental studies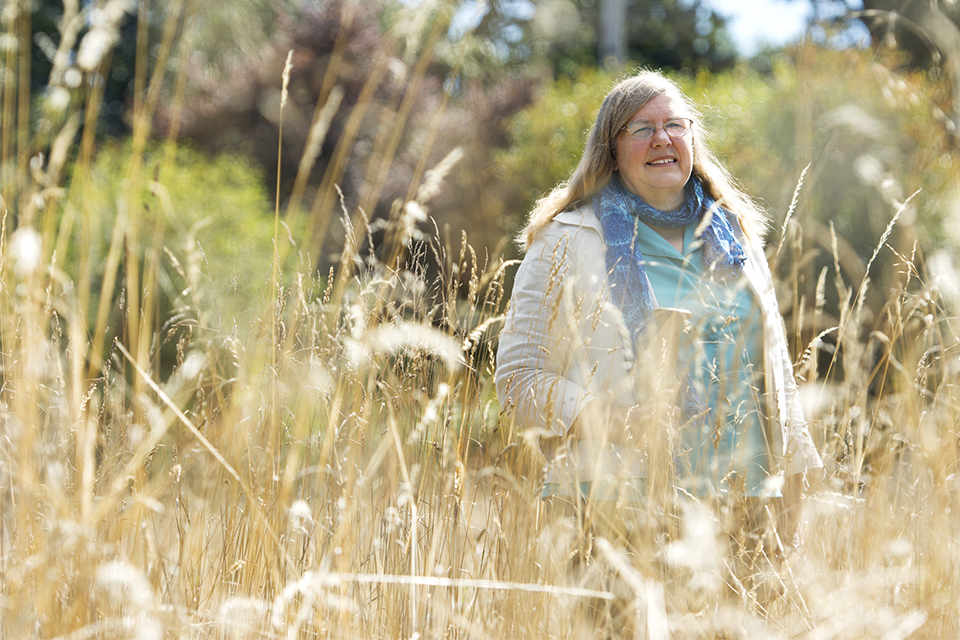 Turner, professor emeritus and renowned ethnoecologist, devoted her career to understanding and communicating the crucial role that plants play in Indigenous cultures and languages, especially with respect to land use, rights and title. The RSC tribute recognizes Turner as a long-time champion of Indigenous knowledge.
Her book, Ancient Pathways, Ancestral Knowledge: Ethnobotany and Ecological Wisdom of Indigenous Peoples of Northwestern North America, won the 2016 Canada Prize in the Social Sciences by the Federation for the Humanities and Social Sciences. Recently, she edited a new book, Plants, People, and Places: The Roles of Ethnobotany and Ethnoecology in Indigenous Peoples' Land Rights in Canada and Beyond. She is one of the most respected ethnobotanists in the world—specializing in ethnoecological studies with Western Canadian Indigenous Peoples, particularly in BC.
I am indebted to my Indigenous teachers over the years and want to acknowledge them and the critical importance of their teachings, their language and their relationships to plants and places.—Nancy Turner, Royal Society of Canada Innis Gerin Medal recipient
Read the Royal Society of Canada's news release.
Photos
In this story
Keywords: research, award, administrative, Indigenous, community, languages and linguistics, climate, clean energy
People: John Archibald, William Carroll, Bonnie Leadbeater, Lin Cai, Nancy Turner
Publication: The Ring