Study what you stand for
- Stephanie Harrington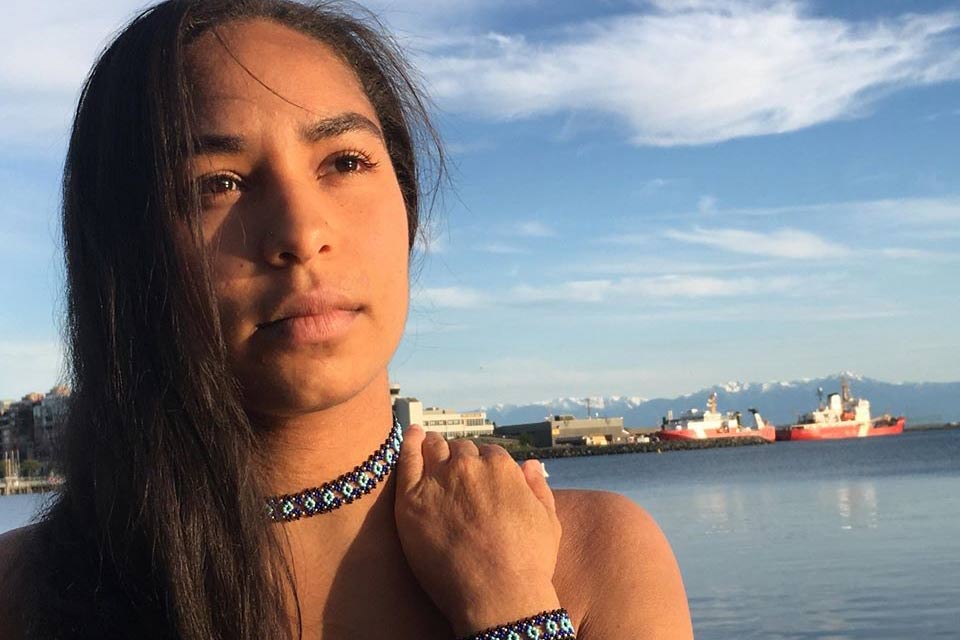 Simone Blais's Afro-Trinidadian and Métis roots have been a major source of inspiration and pride in her life.
So when, in 2016, the University of Victoria student was invited to attend a summit in Toronto for Indigenous and racialized students at the start of the Black Lives Matter movement, she jumped at the opportunity. It was a profound experience, one that compelled Blais to question the usefulness of post-secondary education.
"I came back and was having a hard time integrating back into school work; it felt so theoretical and I was wondering what I was doing," she recalls.
Blais, who graduates in July with a bachelor's degree in gender studies and a minor in Indigenous Studies, sought help from her professors, including professor Georgia Sitara, who encouraged Blais to write a reflection about her time in Toronto as an alternative to an assignment she was struggling with.
"She worked so hard to see me succeed," says Blais. "It's professors like that who helped me get through the degree and prevented me from dropping out."
From then on, Blais used her experiences outside of the classroom to build on her studies. After taking a course on the medicalization of sex, for instance, in which she learned about the poor health outcomes pregnant women from racialized communities in Canada and the US face, Blais trained to become a doula, specializing in care for Black and Indigenous women and people of colour over their pregnancies.
My degree has been really complimentary to the work I do outside of the academy. I genuinely feel I was able to study what I stand for.
—Simone Blais, UVic class of 2020
In her third year, Blais was one of the first students to receive the Christine Welsh Scholarship for Indigenous Gender Studies Students, an award designed to remove barriers for Indigenous students and support them while they pursue their studies. Created in 2016 at the time of her retirement, the scholarship honours Métis filmmaker, feminist and Associate Professor Christine Welsh, who was the first Indigenous instructor in UVic's Faculty of Humanities.
Dance like everybody's watching
After resuming dance classes while studying at UVic—Blais has danced her whole life and was a nationally competitive Irish dancer until age 13—she applied for funding to the Telus Storyhive competition. She won $50,000, beating out nearly 400 other applicants, to produce a documentary that follows the experiences of three Black dancers in Victoria.
The documentary, Dance Like Everybody's Watching, will screen locally in August at pop-up drive-ins. The film examines issues around cultural appropriation in dance, as well as celebrates the achievements of Black dancers who have all faced tokenism, stereotyping and racism in Victoria.
"I wanted it to be a conversation starter. I made it primarily in my heart for the dance community," Blais says. "I also made it for the Black community in Victoria. I see a lot of Black youth and young families these days and I want them to have a document to refer to in years to come."
She ultimately wants to see the barriers in dance for people with different body sizes, abilities and backgrounds broken down.
Blais, who grew up in Toronto, plans to become a midwife and is applying to programs in Ontario.
What I would love to see is an increase in access for marginalized people to really good quality health care. I think that's a huge area that needs work.
—Simone Blais, UVic class of 2020
Photos
In this story
Keywords: convocation, Indigenous, activism, community, racism, gender, student life, philanthropy, Metis
People: Simone Blais, Georgia Sitara, Christine Welsh
Publication: The Ring