CISUR researchers inform new Canadian alcohol guidance
- Amanda Farrell-Low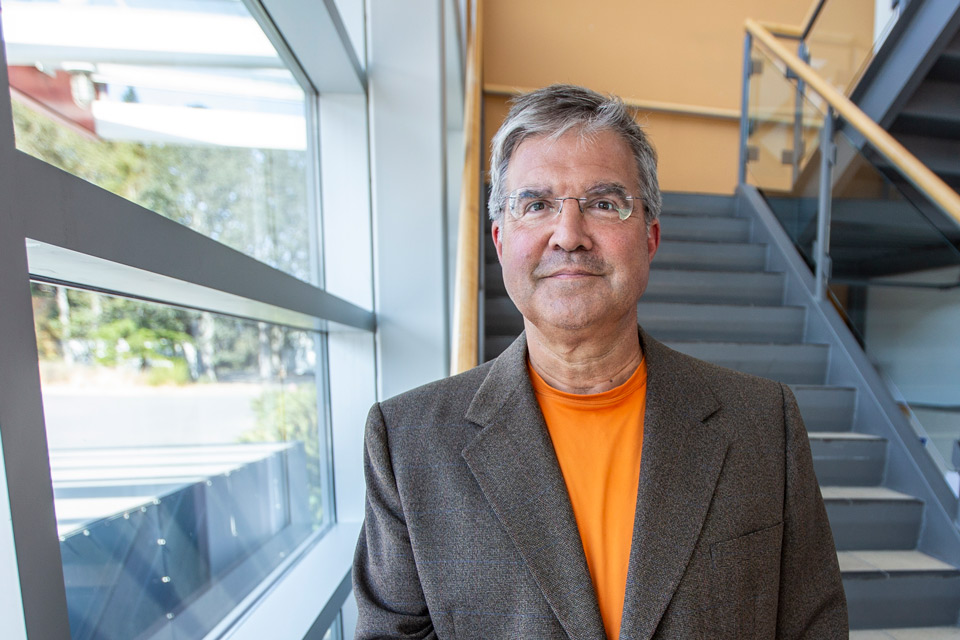 Three researchers at UVic's Canadian Institute for Substance Use Research—director Tim Naimi and scientists Adam Sherk and Tim Stockwell—were part of an expert panel that helped create the new Canadian Guidance on Alcohol and Health.
The guidance, released by the Canadian Centre on Substance Use and Addiction (CCSA) January 17, reviewed the latest evidence on alcohol's health harms. The 22-member expert panel concluded that overall, less alcohol is better for your health, and presented a continuum of risk based on how much a person drinks per week. No alcohol was the safest, and one or two drinks per week is low-risk. Beyond that, three-six drinks per week put people at moderate risk of developing several different types of cancer, and seven or more weekly drinks increased risk of heart disease, strokes, and other illnesses or negative consequences.
"It's certainly different than the previous guidelines that came out 10 years ago," CISUR's Adam Sherk told CTV News. "The evidence regarding alcohol use and health has evolved over the last decade."
In addition to informing people of the risks associated with alcohol consumption, the new guidance points to potential policy changes that could help reduce consumption, including stricter marketing and advertising rules, decreasing alcohol's availability, and labelling alcohol containers with health warnings, standard drink information and the new guidance.
"A can of peas in a supermarket has information about how much magnesium or calcium is in the peas, and those aren't even toxic carcinogenic products," Tim Naimi told CBC News.
Alcohol labelling is an area CISUR researchers have studied in the past. A 2017 study in the Yukon that placed bright labels on alcohol containers got widespread attention after the alcohol industry threatened the Yukon government with legal action over a label warning of alcohol's cancer risk. The study was temporarily halted and then resumed—without the cancer labels.
Findings from the experiment showed that people who saw the labels better remembered information on cancer risk and drinking guidelines, and even bought less alcohol.
The new Canadian Guidance on Alcohol and Health has garnered considerable media attention both here in Canada and abroad, with extensive coverage on CBC (including the National and Frontburner), the New York Times, the Guardian and many other outlets.
Photos
In this story
Keywords: health, research, alcohol, cancer, addiction, Canadian Institute for Substance Use Research
People: Tim Stockwell, Tim Naimi, Adam Sherk
Publication: The Ring