CIHR helps advance UVic health research
Science, Human and Social Development, Engineering
- University of Victoria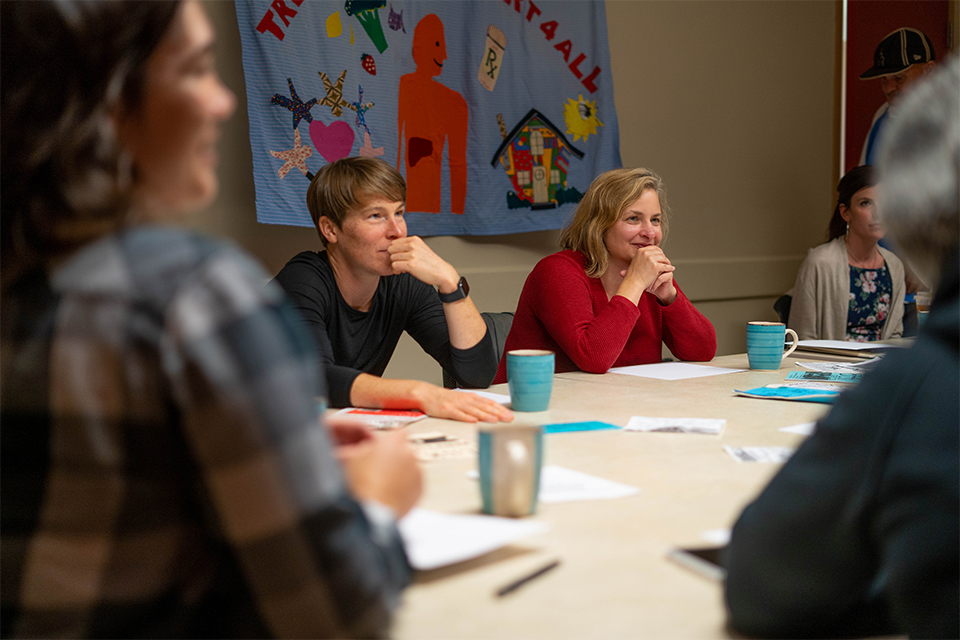 University of Victoria researchers granted $2 million in federal funding are set to break new ground in critical health research including new surgical planning technologies, antibiotic tolerance and non-traditional caregiving for vulnerable and marginalized populations. The investment is through the Canadian Institutes of Health Research Project grant program, which builds and conducts health-related research and knowledge translation projects.
New surgical planning technologies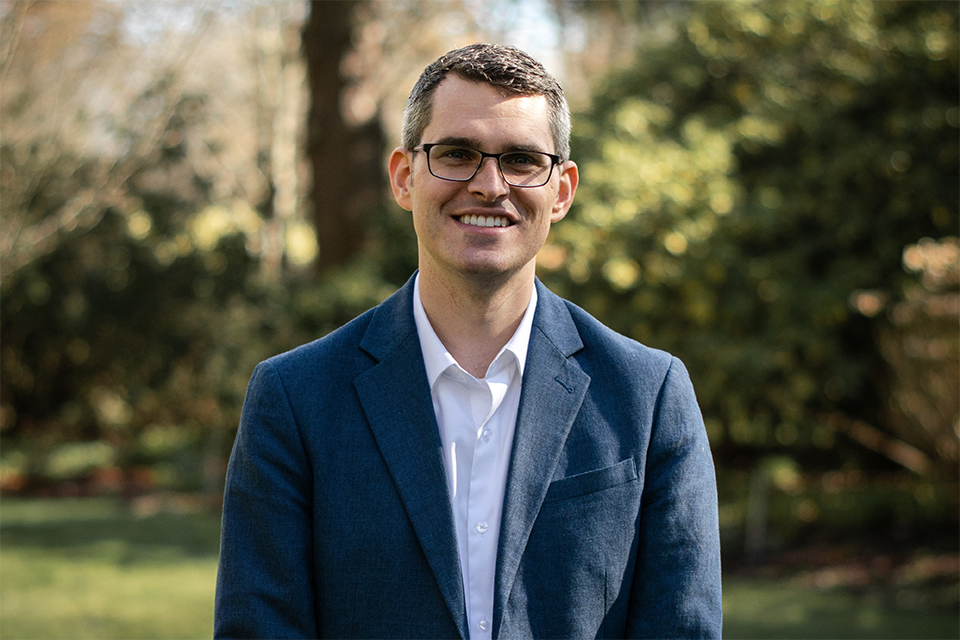 Reverse shoulder replacements are complex procedures that are typically required in patients with severe arthritis, muscle degeneration, and loss of arm function. UVic mechanical engineering researcher Josh Giles will develop a patient-specific, surgical decision-assistance tool aimed at improving outcomes for people who need this procedure.
The major difference between a standard shoulder replacement and a reverse procedure is that in the latter, the ball and socket parts of the shoulder joint switch sides so that their normal position is reversed.
Giles, who was awarded $378,676 over five years, is leading an interdisciplinary team that includes surgeons and researchers in fields such as biomechanics, machine learning, mathematics and rehabilitation science. The project will focus on using biomechanical simulations, statistical modelling and machine learning to create a simple tool that orthopaedic surgeons can use to guide how they plan their joint replacement operations that take into account each patient's unique characteristics. Research in this area is important to Canada because while the need for orthopaedic treatment is rapidly increasing, patient outcomes for many treatments remain less than optimal—negatively affecting both patient satisfaction and healthcare costs.
The research team seeks to advance knowledge in reverse shoulder replacement and improve patient outcomes through these new surgical planning technologies.
Investigating antibiotic tolerance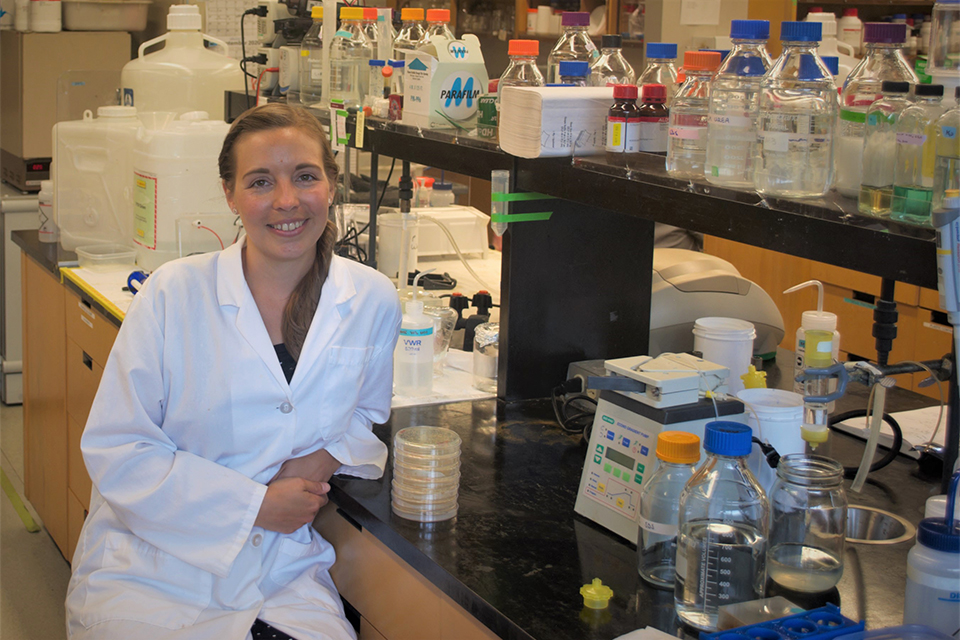 Antibiotics are pivotal to our ability to cure bacterial infections and save lives, but their effectiveness is undermined by antibiotic resistance—when bacteria are no longer killed by an antibiotic. While antibiotic-resistant infections are widespread and easily detected, there are increasing reports of infections that prevail in the face of antibiotics but that do not display resistance. These infections are anecdotally thought to exhibit a new phenomenon known as antibiotic tolerance, where bacteria are still killed by an antibiotic but at a much slower rate. This means live bacteria remain at the end of a normal course of antibiotics, which is associated with longer hospital stays, increased rates of death, and ultimately higher rates of resistance. Microbiologist Jo Hobbs, together with Alisdair Boraston and Lisa Reynolds within UVic's Department of Biochemistry and Microbiology, aim to illuminate the true burden of antibiotic tolerance by developing a simple screen to detect it.
The research project, which was awarded $657,900 over five years, will also investigate the genetic changes that occur in bacteria that give rise to tolerance, assess how these changes promote resistance and evaluate new treatments that could reverse tolerance, thereby protecting our ability to treat life-threatening bacterial infections.   ​​
Caregiving for vulnerable and marginalized older adults at the end of life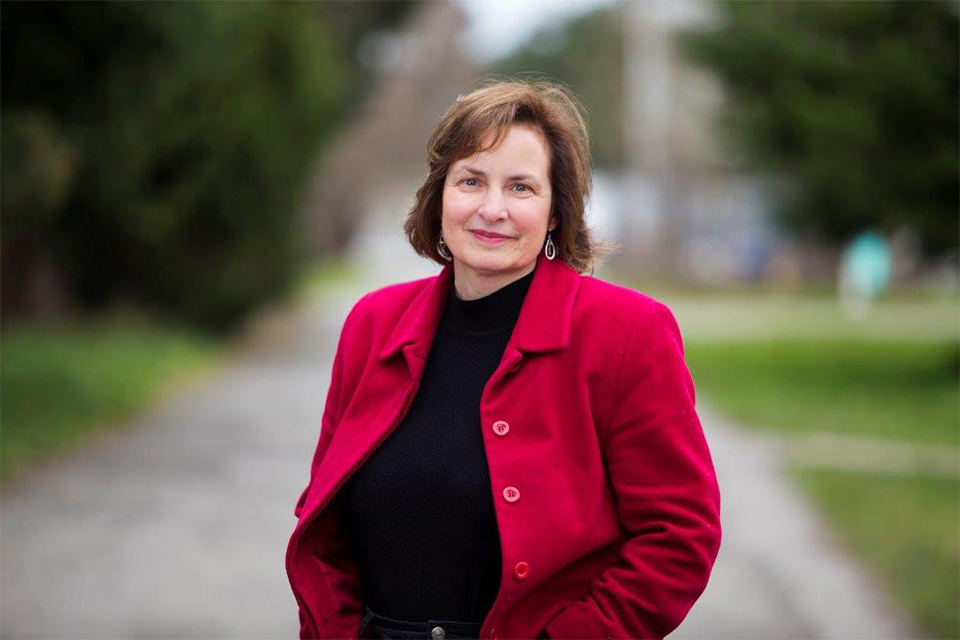 Most Canadians with life-limiting illnesses are cared for by family members at home. Research has shown that family caregivers experience significant physical, psychological, social and financial burdens, and that these burdens increase as care becomes more complex near end of life. However, not all families are the same, nor do dying people always have access to a safe and secure home environment and/or family members.
To date, no research has explored the non-traditional caregiving experience of "chosen" or street-family caring for vulnerable and marginalized populations, including those who are homeless.
Working with inner city palliative care teams in three Canadian cities (Victoria, Calgary and Toronto), Kelli Stajduhar, a nursing professor and research affiliate with UVic's Institute on Aging and Lifelong Health, will lead a new study that aims to expand our understanding of the non-traditional caregiver experience by exploring who provides palliative care, what types of supports they provide, where care usually happens, and the impacts on caregivers. The team will receive $992,000 from CIHR over four years.
The study will lead to new policy and program recommendations for improving supports to caregivers of vulnerable older adults at end of life.
Read more about the CIHR spring 2020 grant results.
Photos
In this story
Keywords: research, health, funding, Institute on Aging and Lifelong Health, administrative
People: Josh Giles, Alisdair Boraston, Kelli Stajduhar