Three honoured with Provost's Advocacy and Activism awards
Human and Social Development, Science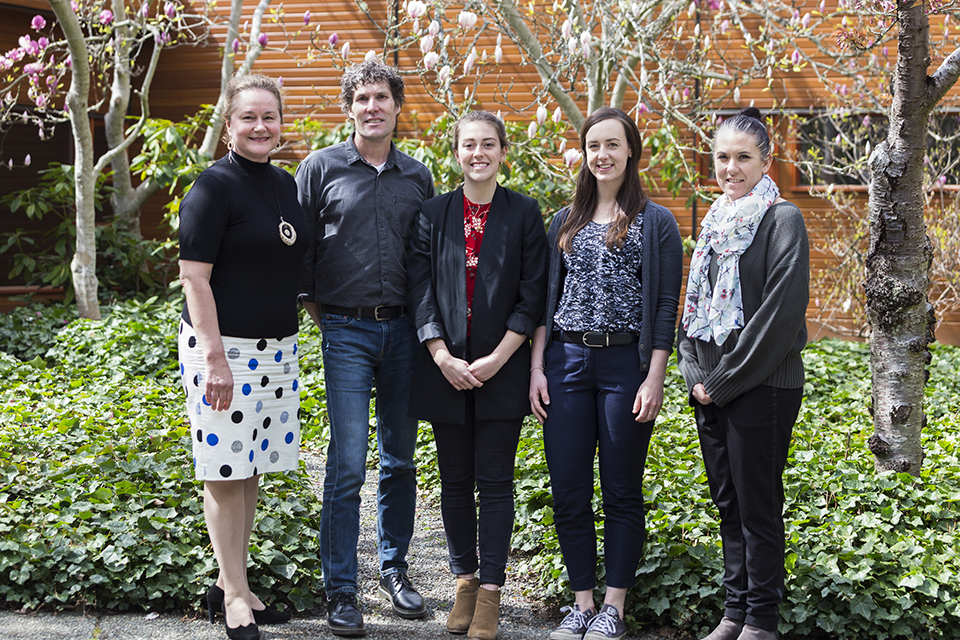 Three members of the university community are recognized as campus leaders in the second annual Provost's Advocacy and Activism awards, acknowledging individuals who address systemic or institutionalized barriers and act as champions for others.
Karen Lithgow, a biochemistry and microbiology graduate student; Hannah Charnock, a chemistry undergraduate student; and Bruce Wallace, an assistant professor in the School of Social Work, were honoured at a luncheon for their efforts in fostering an environment that supports and nurtures individuals and groups for their activism.
Both Lithgow and Charnock have done pioneering work in establishing the UVic Women in Science initiative. Through education, mentorship, community engagement and communications, they seek to increase the representation of women in science disciplines and tackle challenging obstacles encountered by women in science.
Their advocacy for gender equality will ensure a stronger and more inclusive environment at UVic that can serve as a role model for universities across Canada and beyond.
—Provost and Vice President Academic Valerie Kuehne, sponsor of the awards
Wallace, in his community-based research, has long advocated for the establishment of supervised drug consumption services and awareness of the need for action to reduce drug overdose deaths in the community.
Bruce's voice is one of compassion, reason and responsibility in an area that is often fraught with myths and stereotypes about people who use drugs and the need for harm reduction services.
—Provost and Vice President Academic Valerie Kuehne, sponsor of the awards
The award is co-sponsored by the offices of the Provost and Equity and Human Rights.
Photos
In this story
Keywords: administrative, award, staff, diversity, student life, gender, chemistry, biochemistry and microbiology, social work
People: Karen Lithgow, Hannah Charnock, Bruce Wallace, Valerie Kuehne
Publication: The Ring