Global child health scholar joins UVic
- Kate Hildebrandt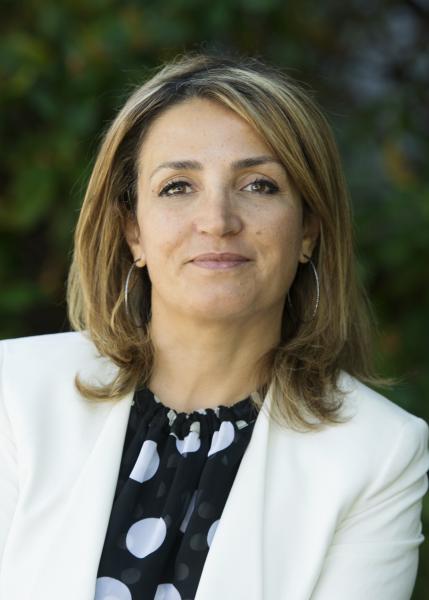 An academic leader in global child health and human rights research, who is developing a child rights global monitoring platform that will be tested in New Brunswick, the Northwest Territories and BC, has joined UVic as a Michael Smith Foundation for Health Research Scholar. Dr. Ziba Vaghri, of the School of Public Health and Social Policy, has more than 15 years of extensive research, international experience, significant awards, and a global network of researchers and practitioners all set on creating a seamless UN-endorsed, rights-based system to measure global child health and development. 
Vaghri's current work plan could position BC and Canada as leaders in global child health and human rights research. For the past eight years, Vaghri worked with a team of experts serving the UN Convention on the Rights of the Child (UN-CRC). They developed a monitoring tool for children younger than nine and led pilot tests in Tanzania, Chile, and will soon do the same in Canada.
"We learned that carefully designed indicators can fairly capture very different governments' actions in support of child health," says Vaghri. Canada's reports were compilations of other reports gathered from a number of jurisdictions, she explains, and lacked the necessary coordination to generate a comprehensive portrayal of the overall status of Canadian children in all areas articulated within the convention.
"Canada, with its high standard of living, should be setting a global standard of how to support development of the child." 
Vaghri's case for helping to facilitate Canada's reporting process, based on her work with the UN, led to her winning a 2014 scholar award with the Michael Smith Foundation for Health Research. She plans to devote that five-year award to developing GlobalChild, a more comprehensive child rights global monitoring platform to be tested first here in Canada. 
"Having Ziba here is a fantastic opportunity for UVic," says Dr. Michael Hayes, school director. "Her work will create an invaluable data repository that will lead to other research and funding opportunities. Her understanding of the human condition alone is a profound contribution to our school and our students."
Developing a monitoring tool to suit Canada—along with 194 other governments of countries with diverse economies, cultures, and policies—is a rigorous process. Yet, if all goes according to Vaghri's plan, this work could produce the world's most comprehensive and reliable resource for not only monitoring child rights, but also transferring that research and knowledge into action.  
Vaghri's choice to join the UVic faculty also brings back "good memories of my time here as a student." She came to Canada from Tehran in her early 20s with a pediatric nursing degree and chose UVic to upgrade her education before going to UBC for 10 years of graduate studies. "We lived in the family residence," she recalls, amazed to see our Family Centre still open after 20 years. 
All in all, she concludes, "Here is a perfect match. Like Ring Road, I've come full circle." 
Photos
In this story
Keywords: children, health, research
People: Ziba Vaghri