2020-21 Vanier scholars
Humanities, Education, Fine Arts
Three University of Victoria researchers are named Vanier Canada Graduate Scholars in an annual competition announced today by the Government of Canada. The scholarships are earmarked for social sciences and humanities, natural sciences and/or engineering and health.
Vanier scholars, who receive $50,000 funding each year for three years, demonstrate leadership skills and a high standard of scholarly achievement in graduate studies.
Together with Canada's federal granting agencies, Innovation, Science and Economic Development Canada announced the results of the 2020-2021 Banting Postdoctoral Fellowships and Vanier Canada Graduate Scholarships competitions on Thursday.
Dorothea Harris, educational psychology and leadership studies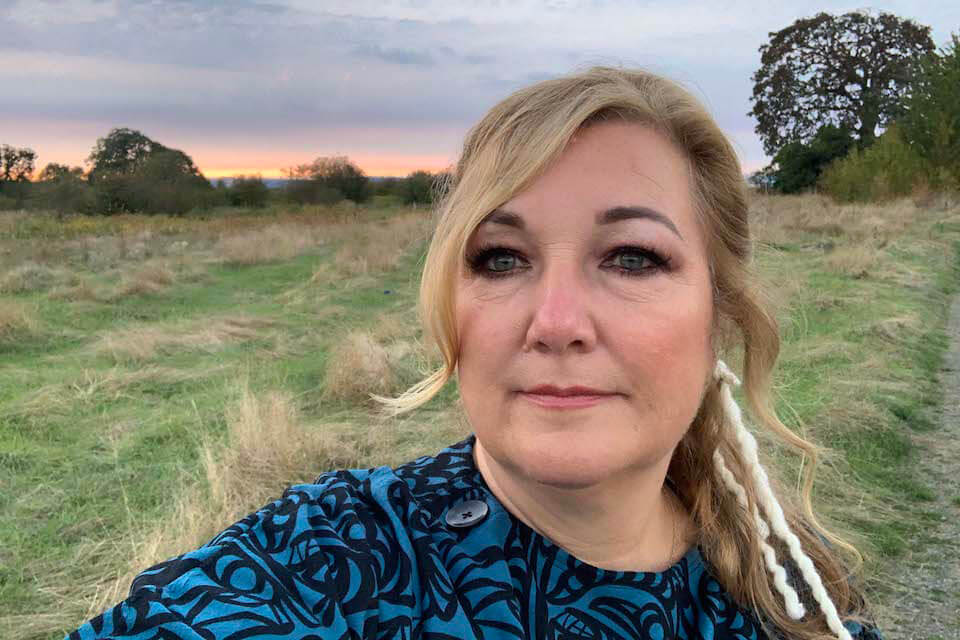 Of the more than 1,400 Indigenous students and 80 Indigenous staff and faculty at UVic, only a small number are Coast Salish. "This is a legacy of colonial displacement," says PhD student Dorothea Harris.
A former front-line social worker whose family is from Snuneymuxw First Nation (Nanaimo, BC), Harris is passionate about developing community-university partnerships that support the success of local Indigenous students. Her doctoral research aims to support and increase Coast Salish students' participation in academia by centering Coast Salish knowledge at post-secondary institutions that sit on Coast Salish territory.
Starting in September 2021, Harris will examine—through storytelling—the lived experiences of Coast Salish students who have attended Vancouver Island University, Camosun College or the University of Victoria, focusing on both the positive and negative impacts post-secondary education had on the participants. By using a storytelling research methodology, Harris seeks to give voice to the challenges and successes of Coast Salish post-secondary students.
These stories and experiences will provide valuable insights to help local colleges and universities better address the educational needs of Coast Salish students and their communities. Her findings will also be shared with local First Nations and community partners.
Lucie Kotesovska, English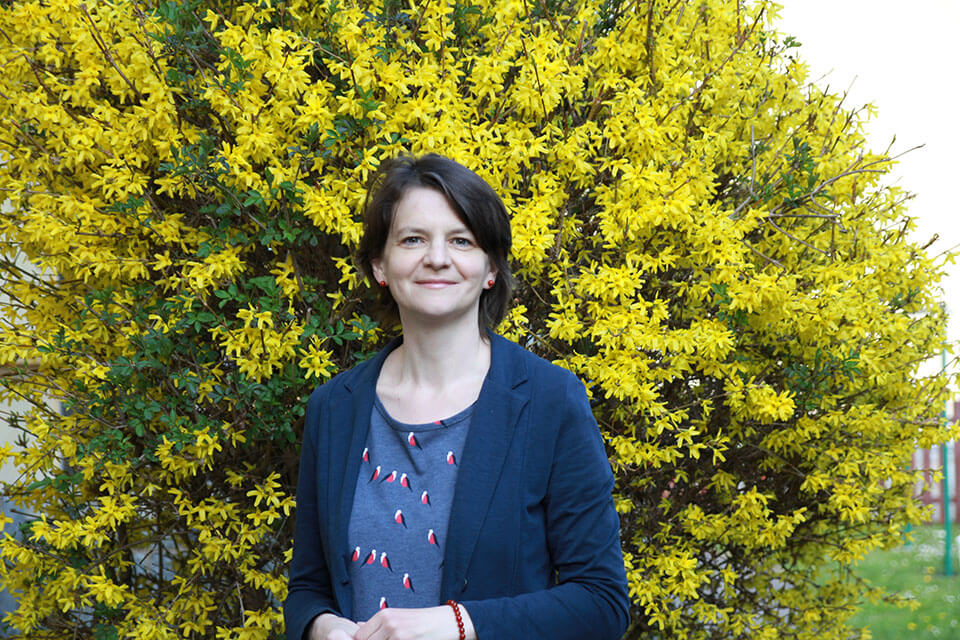 Lucie Kotesovska's research in Modernist literary studies is innovative and potentially field-changing: to study the function of epiphany in the work of James Joyce and Virginia Woolf, two of the most challenging writers of the 20th century. Conventionally, epiphany refers to a sudden spiritual revelation. Modernism is traditionally viewed as secular, so Joyce and Woolf's use of epiphany has long perplexed critics. Kotesovka's training in a traditionally-Jesuit institution and background in linguistics have ideally prepared her to revisit this enigma, and to challenge the consensus view of it.
"I want to show that spirituality was not waning in the early 20th century as many people say, but instead that it was undergoing a profound transformation that sensitive writers detected and reacted to through literature."
A translator and English language instructor by trade, Kotesovska has worked in two languages and at institutions in the Czech Republic and the US, while raising a family and continuing her academic research. With multiple academic and professional publications to her name, she also holds a double master's degree in English and French philology from Palacky University in Olomouc, Czech Republic, a master's degree in English literature from the University of Northern Iowa, and a professional certification in Pedagogy from the College of European and Regional Studies in Ceske Budejovice, Czech Republic.
"This scholarship will allow me more flexibility in my academic work and my family life," says Kotesovska. "I will be able to devote myself to my research in a way that I previously could not because of my multiple professional obligations."
Troy Sebastian | nupqu ʔak·ǂam̓, creative writing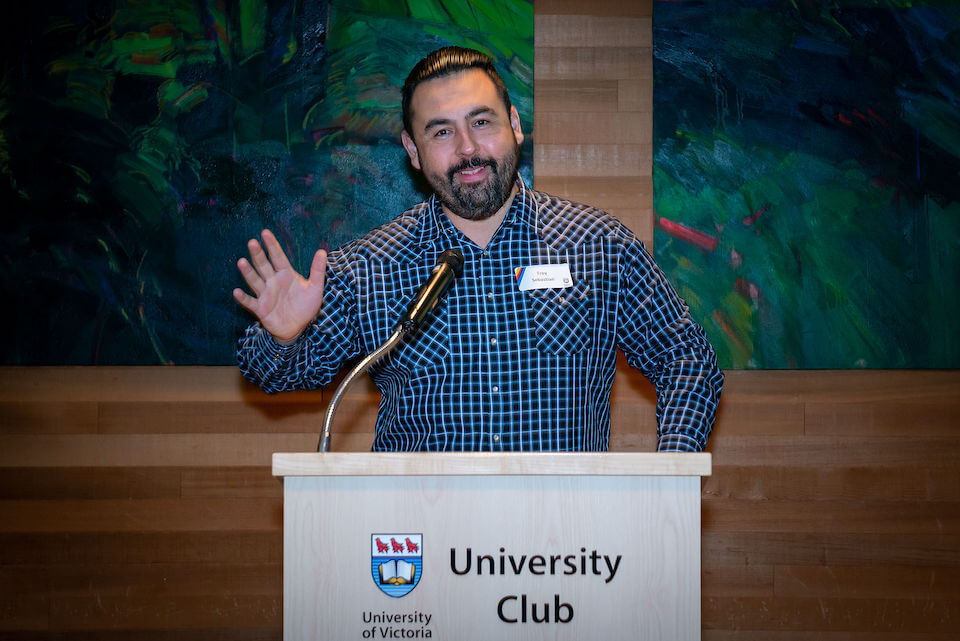 A Ktunaxa writer from ʔaq̓am, Sebastian's research and creative practice focuses on memoir, Indigenous masculinities, Canadian military history, Ktunaxa nation building and Ktunaxa language revitalization. His proposed PhD program is a special arrangement between the Department of Writing and the Faculty of Graduate Studies.
"My Vanier scholarship will focus on celebrating who we are and our history in our ancestral homelands by researching the life and service of a Ktunaxa veteran who was killed in action during World War Two," says Sebastian.
A graduate of UVic's Writing MFA program and an instructor with the department, Sebastian was selected for the 2020 Writer's Trust Rising Star program, is a recipient Hnatyshyn Foundation's Reveal-Indigenous Arts Award and is also a graduate of the Banff Centre's Indigenous Writers program.
His writing has been longlisted for the 2019 Writers' Trust Journey Prize, both the 2020 CBC Poetry Prize and 2018 CBC Short Story Prize, and he has been published in Best Canadian Stories 2019, The Walrus, Ktuqcqakyam, The New Quarterly, Quill and Quire, Prairie Fire and The Malahat Review.
"My research and artistic practice centres on Ktunaxa language, storytelling, morality and ethics, and is dedicated to the empowerment of the Ktunaxa Nation's vision statement: 'Strong, healthy citizens and communities, speaking our languages and celebrating who we are and our history in our ancestral homelands, working together, managing our lands and resources, within a self-sufficient, self-governing Nation.'"
Read the Government of Canada news release.
Read about the Banting Postdoctoral Fellowships.
Photos
In this story
Keywords: Research, awards, administrative, languages, linguistics, Indigenous, colonialism, writing, history, arts, community, indigenous, international, sustainability, student life
People: Dorothea Harris, Lucie Kotesovska, Troy Sebastian