Theatre restrictions create livestream learning opportunity
- John Threlfall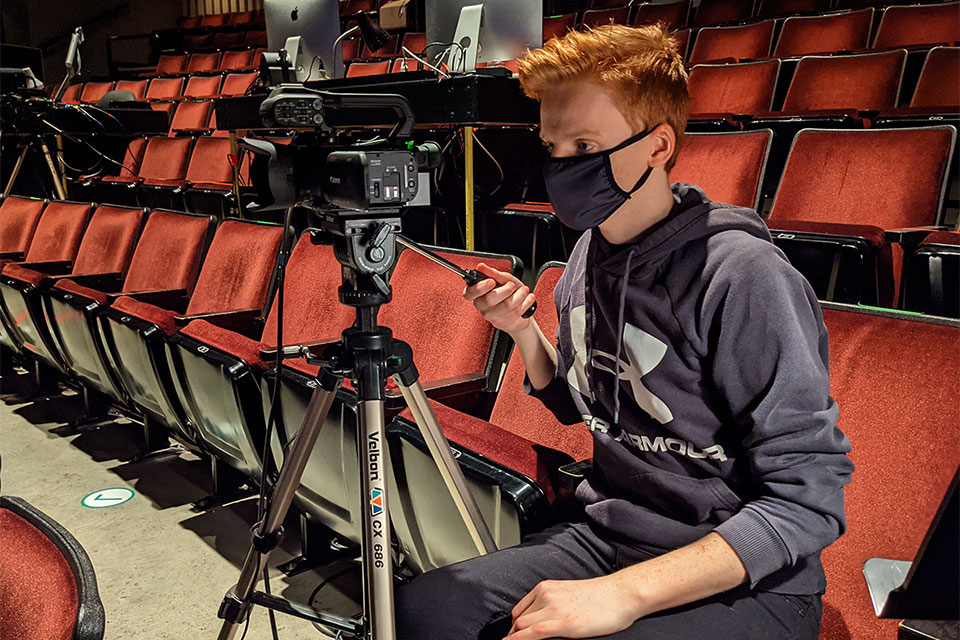 As with all live theatres nation-wide, pandemic health restrictions closed UVic's own Phoenix Theatre last March. With a no-performance mandate and limited in-person classes, Department of Theatre faculty and fourth-year students grappled with the need to meet graduation requirements while still respecting safety protocols. But, in classic theatrical fashion, opportunity arose out of crisis when a whole new learning stream opened up, offering students invaluable career skills that would never have been explored had it not been for the pandemic. 
Thanks to support from the university, and generous donor and long-time sponsor iA Financial Group, the theatre department was able to obtain professional-quality equipment to livestream two plays this spring: Caryl Churchill's Love & Information and George F. Walker's Problem Child. While Love & Information was more of a test run, viewable only to faculty and students, the March 24-27 public livestream of Problem Child was seen by nearly 700 households.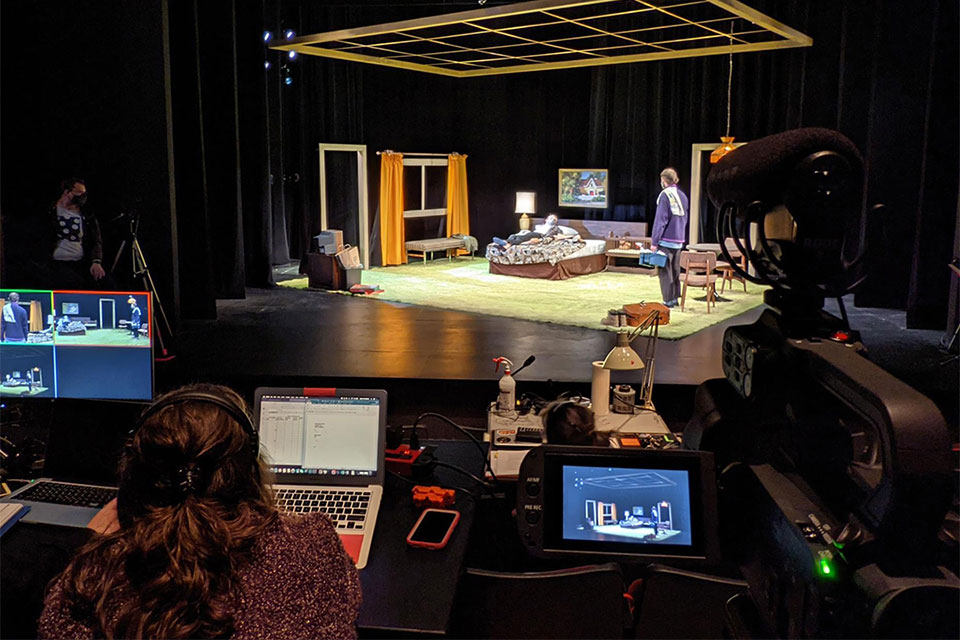 Running Love & Information first allowed staff and students the opportunity to familiarize themselves with the new equipment—including cameras, gimbal and a livestream switcher—while managing both the rehearsal and production process, keeping everyone safely distanced and masked.
"True livestreaming for theatre—where the performance is filmed live while you are watching—is challenging," says instructor and assistant technical director Simon Farrow. "We wanted the viewer's expectation of the video production to be as polished as every other element of our usual Phoenix productions."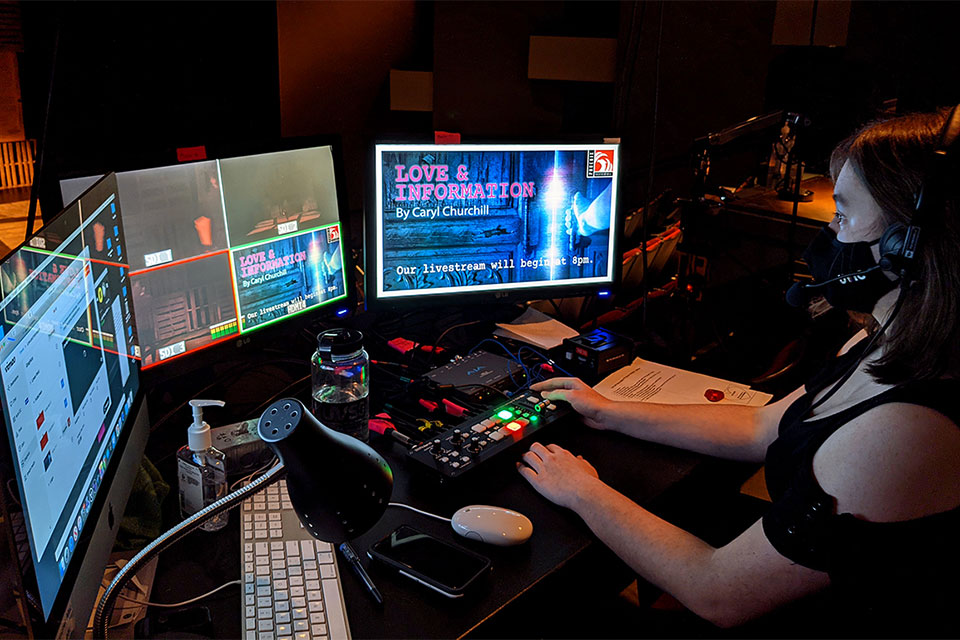 But while the new equipment offers a broadcast-quality experience, there's more to a good livestream than just a clear picture and crisp sound. "The set design needs to offer access for good filming angles and costumes need to translate over the screen," Farrow explains. "The lighting needs to be adjusted for camera exposure, the sound design needs to integrate well and, of course, the actors need to adjust their blocking—already distanced for COVID guidelines—for the camera. All of the students working in these areas are reframing their work to the camera lens, rather than the auditorium."
Students also had to quickly learn a whole new skill set, including filming, switching, video editing and live camera direction—career advantages for their futures in theatre.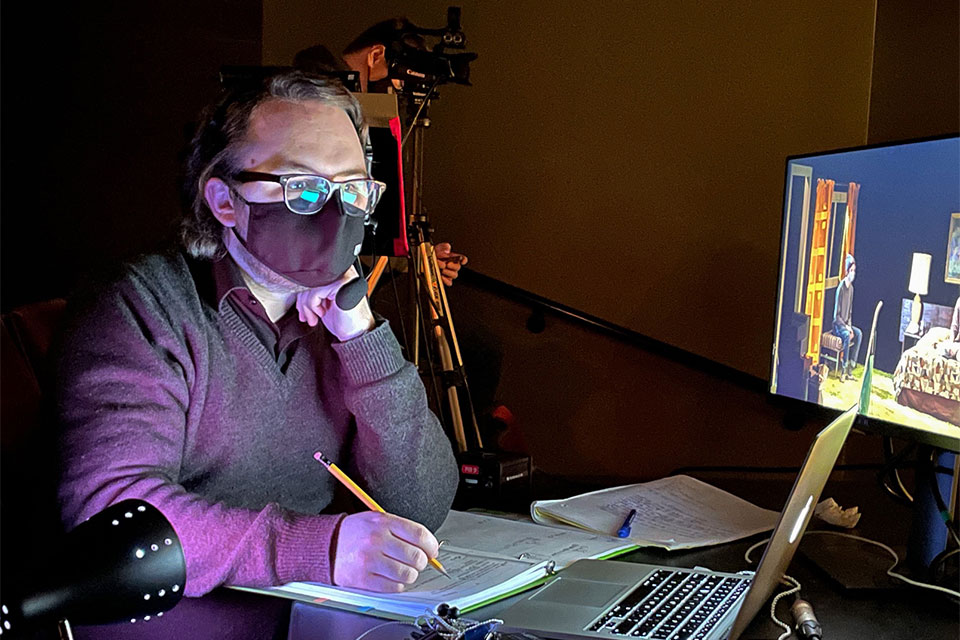 For third-year student Branden Sugden, directing the livestream team has been an immense and satisfying challenge. "I have learned so much in the past few months on this project, it will certainly be the most formative experience of my time at the Phoenix," he says.
All these elements came together in George F. Walker's gritty social comedy, Problem Child. Specifically chosen by theatre professor and director Fran Gebhard—already teaching classes in acting for the camera—this single-set play was ideal: featuring only four characters, Problem Child allowed for two alternating casts, offering complex roles as well as on-stage distancing.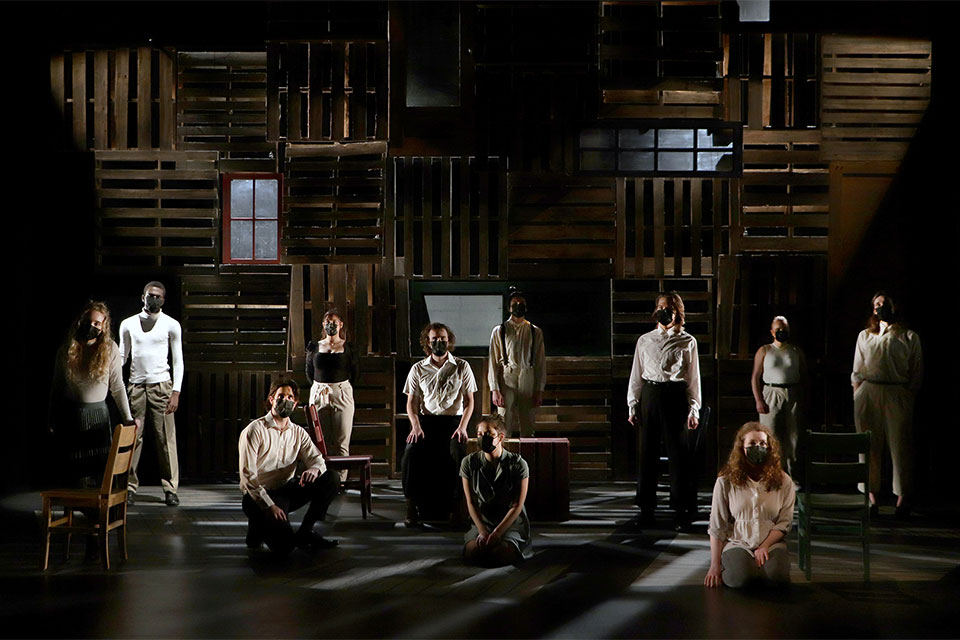 "A daunting challenge?" asks Gebhard. "Yes! Different? Certainly. But we've loved every minute. We're natural-born theatre-makers and neither hell nor high water—nor even a global pandemic—can stop us from carrying out our work with joy."
Sugden agrees. "I feel really honoured to be helping the department bring work back to the stage. It is endlessly exciting to be making art in the same room as my colleagues again."
Photos
In this story
Keywords: arts, theatre, community, student life, COVID, philanthropy, online learning
People: Simon Farrow, Branden Sugden, Fran Gebhard
Publication: The Ring