Theatre professor wins prestigious national award
- John Threlfall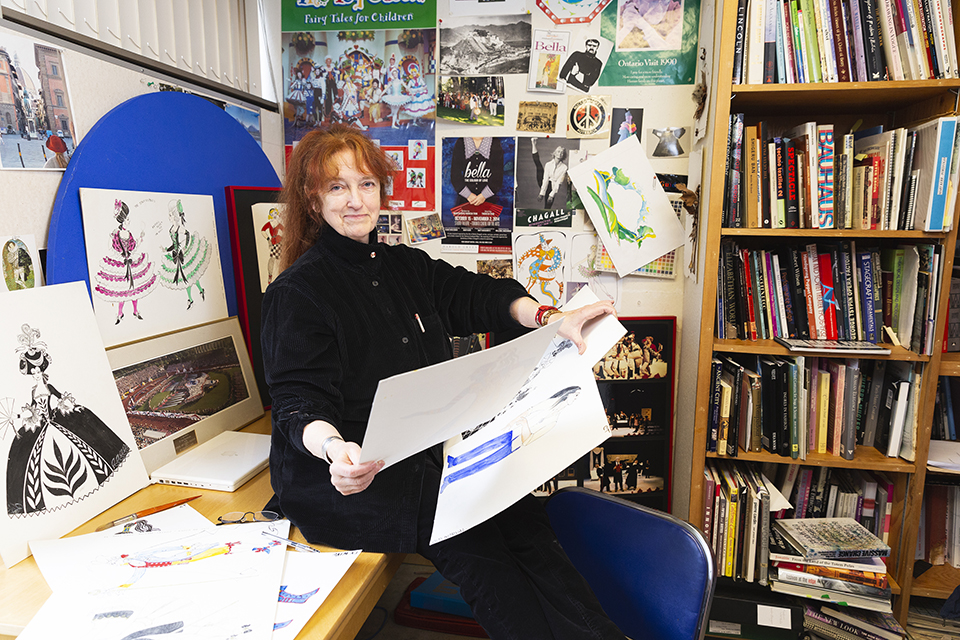 Mary Kerr becomes the first designer in history to win a Molson Prize 
While the prestigious Molson Prize may not ring any immediate bells, a quick glance through the list of previous winners reveals a who's-who of Canadian culture, including Margaret Atwood, Glenn Gould, Richard Wagamese, Alice Munro, Bill Reid, Lawrence Hill and Denys Arcand. With over 100 luminaries representing Canada's intellectual and cultural heritage, it's like the ultimate CBC guest list.
One category missing from the list of prestigious artists, writers, composers, architects, choreographers and academics, however, was theatrical designers. But that's changed forever, as UVic theatre professor and legendary production designer Mary Kerr has become the first designer to be named a Molson Prize Laureate in the prize's 56-year history.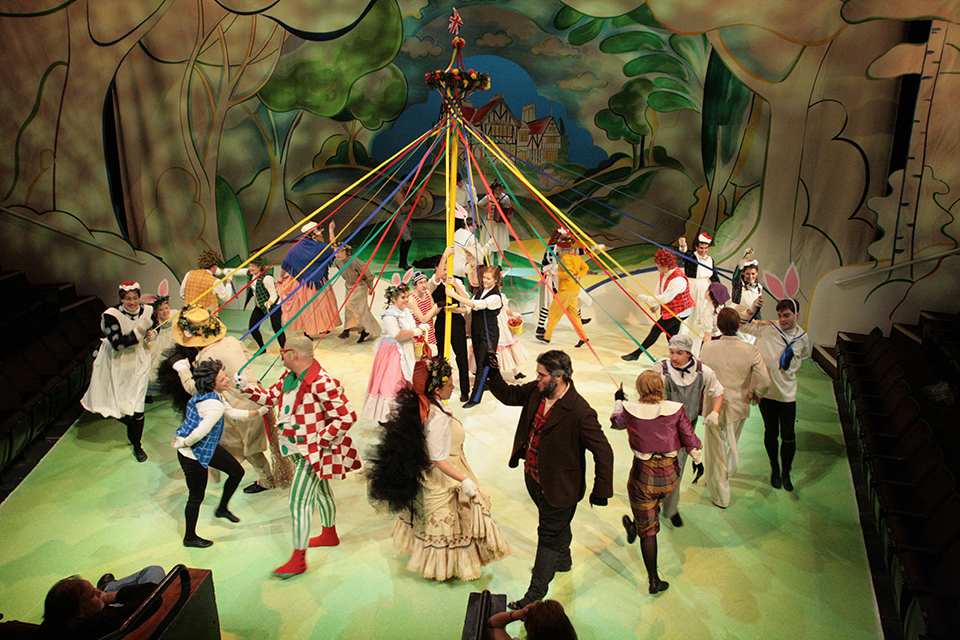 A gifted artist and inspiring mentor
From the iconic likes of Expo 67, Expo 86 and the 1994 Commonwealth Games to nearly every professional stage in the country, Mary Kerr's visionary theatrical designs have transformed Canadian culture over the past five decades.
We are so fortunate to have Mary's talents here at the University of Victoria. Not only is she an exceptionally gifted artist, she's also an inspired teacher and mentor. Her work elevates UVic's position as a national leader in fine arts and brings positive attention to the cultural strengths of Canadian art and production design on the global stage.
—Valerie Kuehne, Vice-President Academic and Provost
The Molson Prize, which honours contributions to Canada's cultural and intellectual heritage, is only the latest accolade for the theatre professor. Kerr is also a member of the Royal Canadian Academy of Arts, the Royal Society of Canada and has represented Canada at numerous international theatrical design competitions over the past 30 years.     
"This award is an important way for other designers to gain heart: they can see their work is being received equal to painting or sculpture," says Kerr. "To me, good theatre is a vision quest: it can change your life."
Two prizes of $50,000 are awarded each year, one in the arts and the other in the social sciences or humanities. This is the third Molson Prize for UVic and its first in fine arts. John Borrows (law) received a Molson Prize last year and Angus McLaren (history) received the university's first in 2008. Funded from a $1-million endowment by the Molson Family Foundation, the Molson Prizes are administered by the Canada Council for the Arts in conjunction with the Social Sciences and Humanities Research Council.
A career as diverse as Canadian culture
Given her background in dance and sculpture, and her celebrated career as a production designer in Canadian and international theatre, dance, opera, feature film, television, exhibition and special events design, Kerr's oeuvre is as diverse as Canadian culture itself.
"If we're lucky, we get the culture we deserve to create in—and I was lucky," says Kerr, looking back over her 50-year career. "It was exploding, it was exploring, it was a time to break the rules and be authentic."
From designing the internationally televised opening and closing ceremonies of the 1994 Commonwealth Games in Victoria to creating sets for The Tommy Hunter Show, and from working on opera stages around the world to working with children's entertainers Sharon, Lois and Bram, Kerr has forged her own path through hundreds of projects and numerous awards and nominations.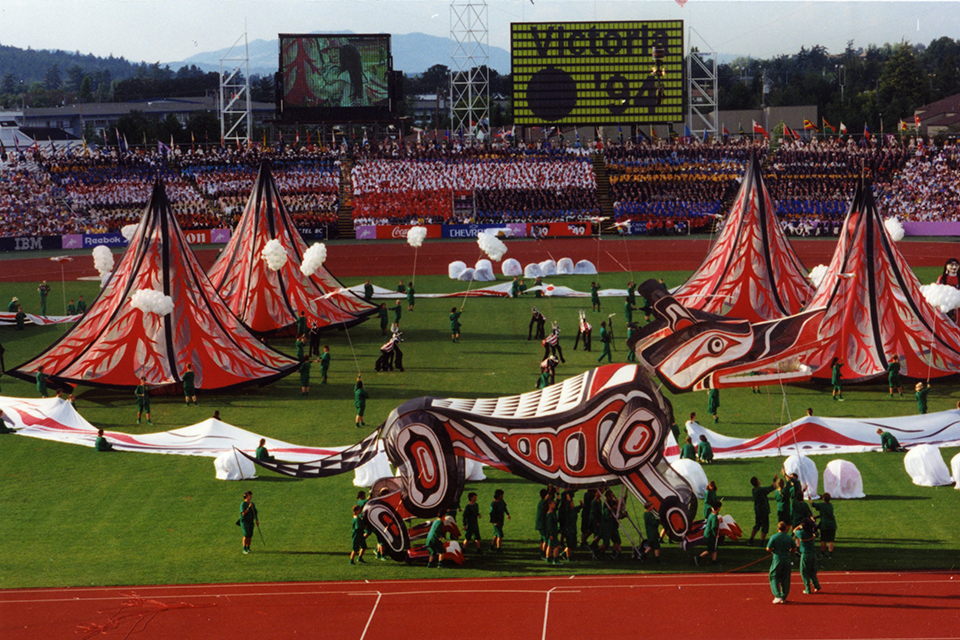 "If I'm happy with what I've done, I move on," she says philosophically. "While it is work, I don't just think of it as craft or technique. Hopefully, each show I do—each challenge I'm given, each puzzle I solve—is a movement of growth and creation." 
Her production designs have been described as "kinetic sculpture on stage" and are characterized by experimentation with architectural concepts, scale, materials, colours and often satiric cultural commentary on the human condition.
In some ways, my work was a bridge between Canadian art and Canadian theatre, because there weren't a lot of theatre designers who came from an art background in the 1970s. But I didn't know what I should or shouldn't do: I just did. In retrospect, I didn't realize how experimental or unusual my work was at the time.
—Mary Kerr, Molson Prize recipient and UVic theatre professor
Mentoring the next generation
Kerr has been teaching in UVic's theatre department since 1998, where she also guides students through the process of conceiving and designing costumes and sets for productions at UVic's Phoenix Theatre. She also regularly mentors students after graduation to successful design careers around the world.
As noted in the Molson Prize nomination letter, international opera designer Michael Levine says that Kerr "has always been a leading light in the field of set and costume design, both in Canada and abroad. Her work is bold and brave and thrilling to watch. She has inspired many designers to follow her path."
What advice does she offer her own students?
Learn the rules and then break them. Be fearless and authentic in your art. Do not copy. Be an original. Be a compassionate and curious human first, an artist second and only then perhaps a production designer.
—Mary Kerr, Molson Prize recipient and UVic theatre professor
Photos
In this story
Keywords: arts, award, theatre, teaching, culture, Molson Prize
People: Mary Kerr
Publication: The Ring