Esteemed theatre designer and scholar wins major prize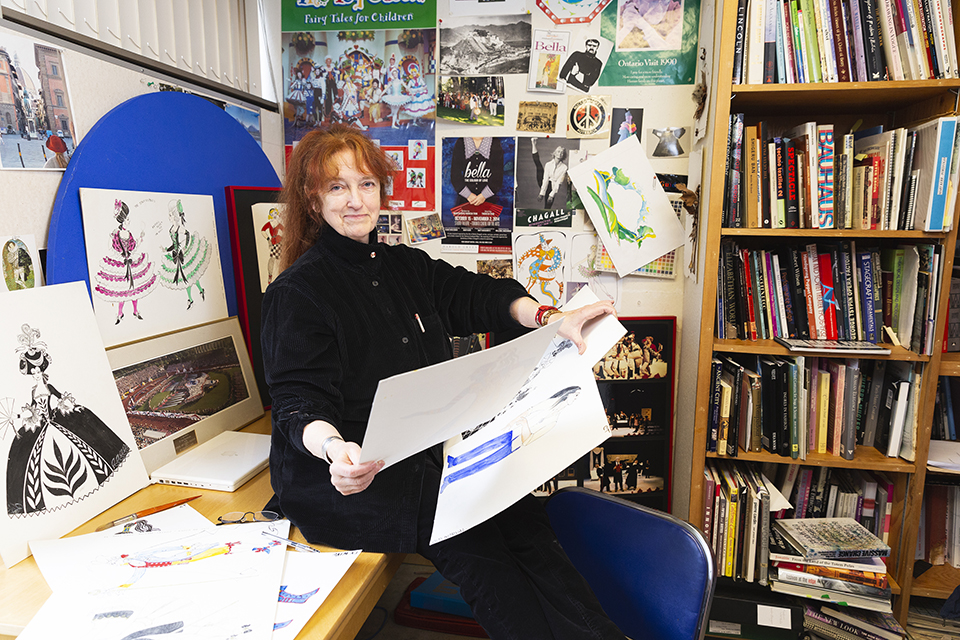 From the iconic likes of Expo 67, Expo 86 and the 1994 Commonwealth Games to nearly every professional stage in the country, Mary Kerr's visionary theatrical designs have helped transform Canadian culture over the past five decades and raised the stature of the University of Victoria as a national leader in fine arts. Now, the UVic theatre professor has become the first designer in history to be named a Molson Prize laureate.  
Kerr, in receiving this notable distinction, joins more than 100 celebrated Canadians from Margaret Atwood, Richard Wagamese and Lawrence Hill to Glenn Gould, Bill Reid and Marshall McLuhan. Two prizes of $50,000 are awarded each year, one in the arts and the other in the social sciences or humanities. This is the third Molson Prize for UVic. John Borrows (law) received a Molson Prize last year and Angus McLaren (history) received the university's first in 2008. 
Funded from a $1-million endowment by the Molson Family Foundation, the Molson Prizes are administered by the Canada Council for the Arts in conjunction with the Social Sciences and Humanities Research Council. 
A campus article about Kerr and her 50-year career is available online.
A media kit containing high-resolution images of Kerr and her designs is available on Dropbox.
-- 30 --
Photos
Media contacts
Dr. Mary Kerr (Dept. of Theatre) at mkerr@uvic.ca
John Threlfall (Fine Arts Communications) at johnt@uvic.ca
Tara Sharpe (University Communications + Marketing) at tksharpe@uvic.ca
In this story
Keywords: arts, award, theatre, teaching, culture, Molson Prize
People: Mary Kerr