Award winners bring Holocaust lessons alive for new generation
Human and Social Development, Social Sciences, Engineering, Graduate Studies, Fine Arts, Science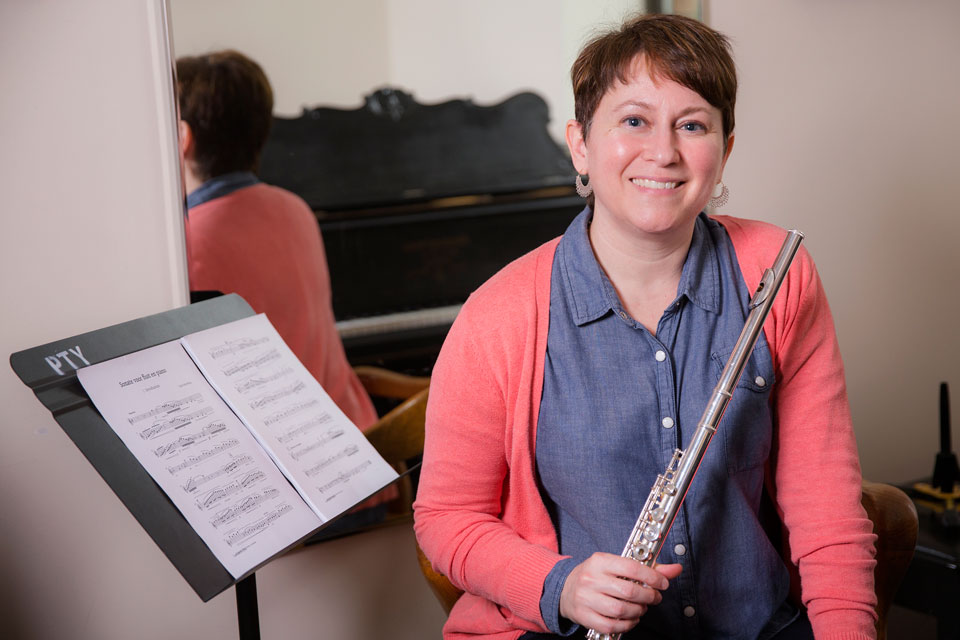 Two University of Victoria professors whose efforts to infuse their teaching and research with lessons from the Holocaust are among 10 faculty members and three graduate students receiving top awards this week at the university's REACH Awards.
    
The awards—which combine existing Teaching Excellence Awards with the Craigdarroch Research Awards into a single event—celebrate the extraordinary teachers and researchers at UVic who are making an impact in the classroom and beyond.

"The REACH Awards mark a new era of recognition for our university," says UVic President Jamie Cassels. "By honouring teaching and research together, we acknowledge how they're inextricably linked for the betterment of our students, our university, our partners, and society at large."

Music scholar Suzanne Snizek is an expert in "suppressed music"—the classical music silenced under the Nazi regime because of the composers' ideologies, aesthetic or Jewish heritage. Through audio recordings, publications, performances and lectures around the world, she's part of a global effort to bring these forgotten treasures back to life.

"If it's a good piece of music, it should be played," says Snizek, who was delighted when one of her music students picked two suppressed pieces for her end-of-year recital. "One of the challenges for this music is that it gets ghettoized again as 'suppressed music.' So I'm trying to present it on its own terms, and include it in my teaching here so students can encounter this music for themselves."

Helga Thorson leads UVic's I-Witness Holocaust Field School, an intensive semester of lectures (including some by Holocaust survivors), presentations and travel to Central European Holocaust memorials. The field school has dramatically influenced the lives and career choices of many students who take the course, says Thorson.

"The combination of a scholarly way of looking at things and the students' emotional reactions to the memorials—something about that awakens something much more in them than would classroom learning alone," she says. "It leads them to a point of deep learning and often becomes transformational in both their personal and professional lives."

The awards are being presented at an evening ceremony on May 25 at the Royal British Columbia Museum.
See the full list of recipients.
-- 30 --
Photos
Media contacts
For Suzanne Snizek: John Threlfall (Communications, Faculty of Fine Arts) at 250-721-2662 or johnt@uvic.ca
For Helga Thorson: Tara Sharpe (University Communications + Marketing) at 250-721-6248 or tksharpe@uvic.ca
In this story
Keywords: teaching, award, research, chemistry, sociology, psychology, music, engineering, political science, Indigenous, history, graduate research
People: Neena Chappell, Scott McIndoe, Jim Tanaka, Suzanne Snizek, Nick Dechev, Janni Aragon, Valerie D'Erman, Sandrina de Finney, Helga Thorson, Lynne Marks, Geraldine Gourlay, John Murray, Kimi Dominic