2023 Distinguished Alumni Award recipients
Engineering, Human and Social Development, Social Sciences, Science, Humanities, Peter B. Gustavson School of Business
- Michael Kissinger
From the far reaches of outer space, to the opera houses of Europe, to the intersection of Indigenous science and self-care, the recipients of the 2023 University of Victoria Distinguished Alumni Awards span the globe with their remarkable achievements.
This year, UVic and the UVic Alumni Association recognize 16 individuals in three categories: the Presidents' Alumni Awards (presented by UVic's President and the President of the UVic Alumni Association), the Indigenous Community Alumni Awards and the Emerging Alumni Awards.
Out of this world
For Julie Claveau, BSc '09, recipient of the Presidents' Distinguished Alumni Award, the journey from UVic science grad to astrophysicist at the Canadian Space Agency where she recently worked on the James Webb Space Telescope mission, has been anything but a straight line. She credits the support of her professors and the community she found at UVic with providing the fuel to propel her skyward.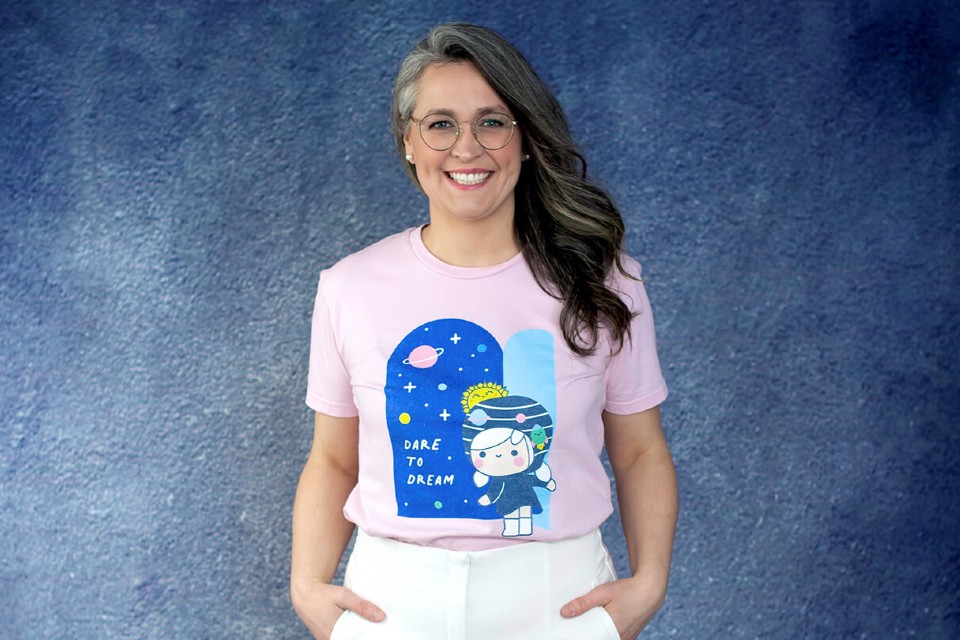 "I ended up finding like-minded people that had the same passions as me. It was the first time in my life where I actually felt like I belonged. I found my people. I found my true love. That's what I found in physics and astronomy at UVic. That recognition is what helped guide me to the space sector, and working at the Canadian Space Agency."

—Julie Claveau, Presidents' Distinguished Alumni Award winner
Voices carry
Barely in his 30s, Josh Lovell, BMus '15, is already a major player in the international classical music scene, performing at such prestigious venues as Teatro alla Scala Milan and Vienna opera house Wiener Staatsoper, where he is an ensemble member. The UVic music grad and recipient of an Emerging Alumni Award says the life of a professional opera singer is a lot of hustle and bustle, but his university experiences laid the foundation for his burgeoning career.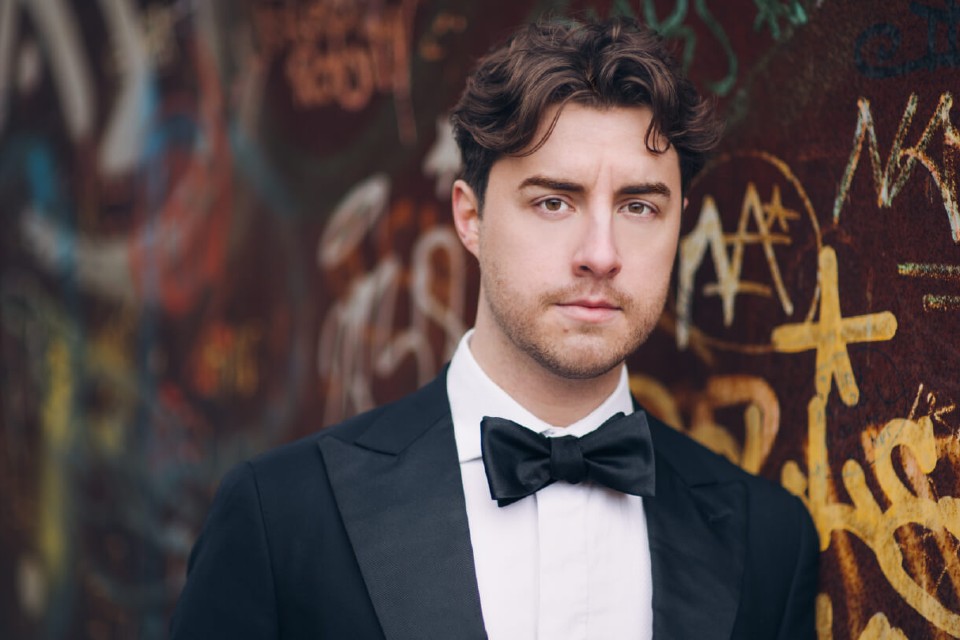 "There is no exact moment of 'making it.' All one can hope for is that they develop well enough to be noticed by the most famous companies in order to be hired by them. I was very fortunate to have been able to perform at a very high level since finishing my education. This entire journey goes back to UVic. None of this would have been possible without my teacher at UVic, Benjamin Butterfield."

—Josh Lovell, Emerging Alumni Award winner
Cultural connection
As founder of beauty brand Sḵwálwen Botanicals, Leigh Joseph (ancestral name Styawat), BSc '10, MSc '12, brings together Indigenous science and self-care, providing luxury skincare and wellness products that draw from the ceremonial aspects of plants. Currently completing her PhD in ethnobotany, Joseph, the recipient of an Indigenous Community Alumni Award, aims to contribute her voice as an Indigenous academic so that other Indigenous authors and students will feel themselves represented and reflected in ethnobotany literature.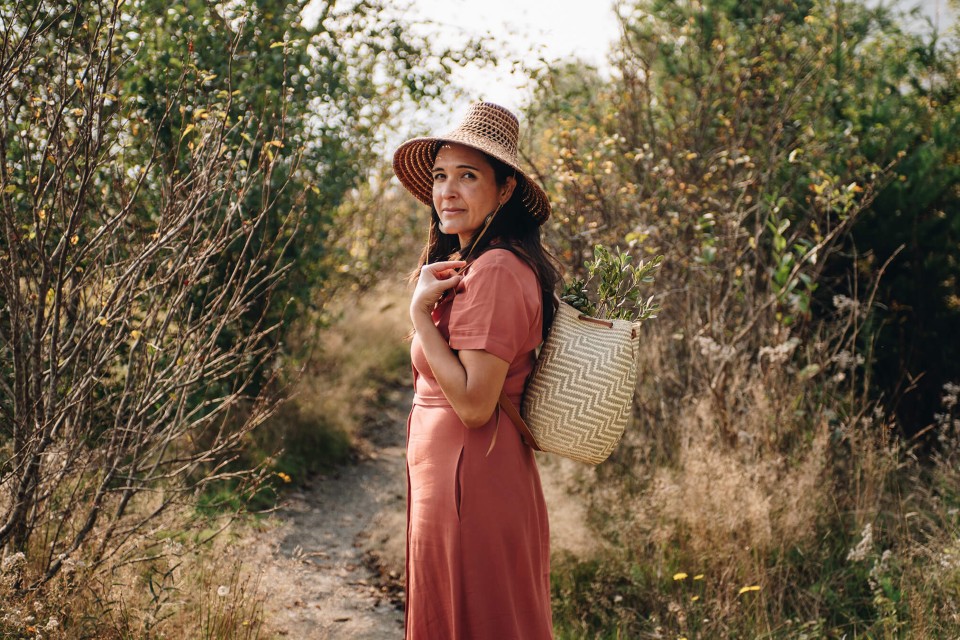 "My experiences laid the foundation for me to reconnect to community and culture in such profound ways. Throughout my experiences at UVic, I had cultural teachers and people helping guide me on how to bridge being a researcher within my own community and other Indigenous communities. And I feel really grateful for that."

— Leigh Joseph, Indigenous Community Alumni Award winner
This year's awards recognize 16 outstanding graduates across three categories:
The Presidents' Alumni Awards recognize the outstanding lifetime accomplishments of alumni.
The Emerging Alumni Awards recognize the outstanding professional achievements and/or contributions of recent alumni to the community.
The Indigenous Community Alumni Awards recognize contributions of alumni to Indigenous communities, which have improved outcomes for Indigenous people and contribute to Truth and Reconciliation.
This year's DAA winners are:
Presidents' Alumni Awards
Julie Claveau, BSc '09
Michael Dunn, BA '74
Gargee Ghosh, BA '97
Maureen Gruben, BFA '12
Lisa Helps, BA '02, MA '05
Leena Yousefi, BA'06, JD '10
Emerging Alumni Awards
Taiwo Afolabi, PhD '20
Debra Danco, JD '13
Sarah Jim, BFA '19
Josh Lovell, BMus '15
Moussa Magassa, GCert '17, PhD '20
Kear Porttris, BEng '17, MASc '21
Indigenous Community Alumni Awards
Denise Augustine, BEd '90
Leigh Joseph, BSc '10, MSc '12
Lawrence Lewis, BA '93, Dipl '98
Art Napoleon, GCert '13, MA '15
Read more about this year's recipients.
Photos
In this story
Keywords: alumni, artic, arts, astronomy, education, government, history, Indigenous, international, law, music, philanthropy, physics, plants, politics, racism, reconciliation
People: Julie Claveau, Michael Dunn, Gargee Ghosh, Maureen Gruben, Lisa Helps, Leena Yousefi, Taiwo Afolabi, Debra Danco, Sarah Jim, Josh Lovell, Moussa Magassa, Kear Porttris, Denise Augustine, Leigh Joseph, Lawrence Lewis, Art Napoleon