2022 Distinguished Alumni Awards recognize UVic's stellar graduates
Peter B. Gustavson School of Business, Science, Fine Arts, Law
- Michael Kissinger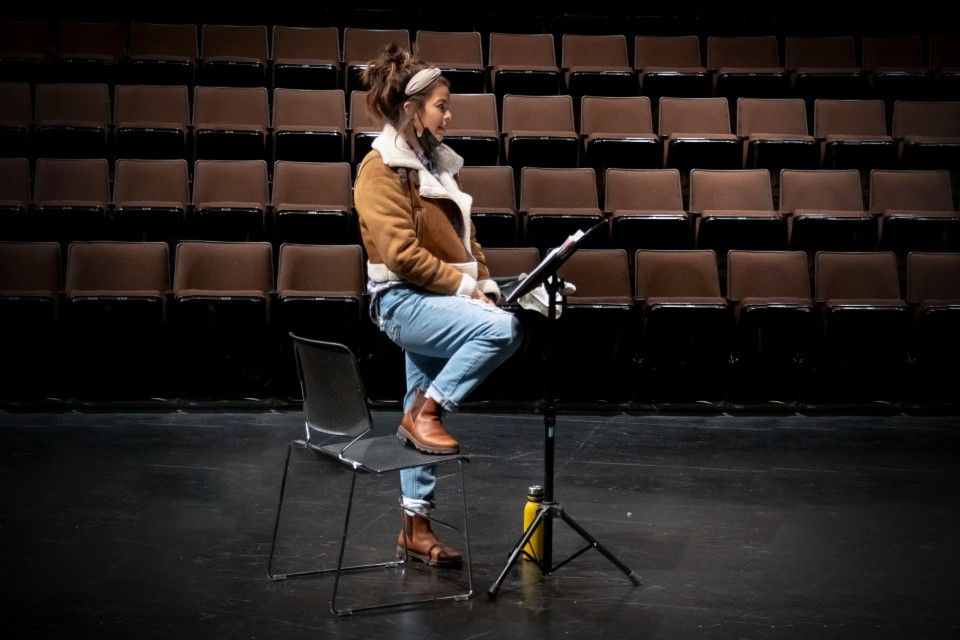 An innovator in carbon removal technologies, a champion of Indigenous entrepreneurship and a Governor General Award-winning playwright who seeks to dismantle Western colonial systems are among the recipients of the University of Victoria's Distinguished Alumni Awards (DAA) for 2022.
Presented by UVic and the University of Victoria Alumni Association (UVAA), the awards recognize graduates who, through their leadership or accomplishments, contribute significantly to communities locally, nationally or globally. New this year, there are three award categories: the Presidents' Alumni Awards, the Indigenous Community Alumni Awards and the Emerging Alumni Awards.
Cathartic storytelling
Recipient of an Emerging Alumni Award, Kim Senklip Harvey (MFA '21) is a proud Syilx and Tsilhqot'in director, writer and actor who is known for her ability to craft transformative and moving stories that inspire, nourish and delight. She became the first Indigenous woman to win the Governor General's Literary Award for Drama for her play Kamloopa: An Indigenous Matriarch Story—winning less than a week after graduating from UVic.
Senklip Harvey is currently developing three television series, working on her first book of prose and earning her PhD in law at UVic.
"My work is in deep service to my peoples," Senklip Harvey says. "I say my stories are a place of respite for their trying lives and if I make them laugh once or momentarily nourish their spirits, I've done my job. I hope my continued work supports the next generation in the ongoing practice of making a more equitable and peaceful future."
Tackling climate crisis head on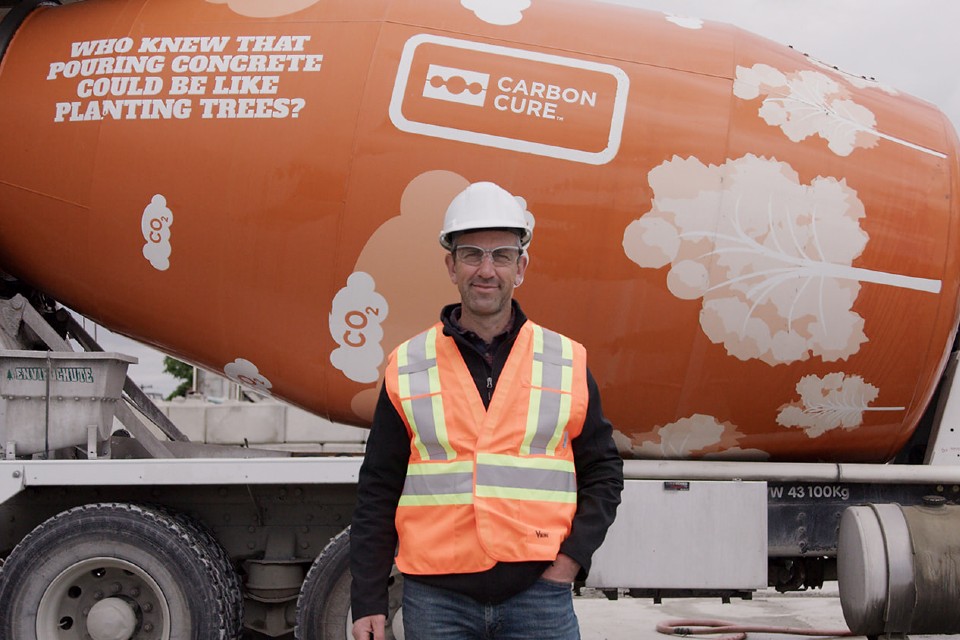 Presidents' Alumni Award recipient Robert Niven (BSc '01) is the founder, chief executive officer and chair of CarbonCure Technologies, a global leader in carbon dioxide (CO2) removal technologies. Niven founded the company in 2012 with a mission to reduce 500 million metric tons of CO2 emissions annually by 2030. Under his direction, CarbonCure has expanded to six continents and won numerous international awards honouring leadership in sustainability, innovation and technology development.
Niven, who was featured as one of Canada's Top 40 Under 40 for his leadership in cleantech, wants his success to inspire new grads to enter this field. "A lot of young people feel worried and powerless with the climate crisis," he says. "Joining or, even better, starting a climate-tech company empowers you to make a difference. It can be an extremely fulfilling and exciting career. The industry is going through explosive growth at the moment and requires all different skills and experience levels."
'Follow your passion'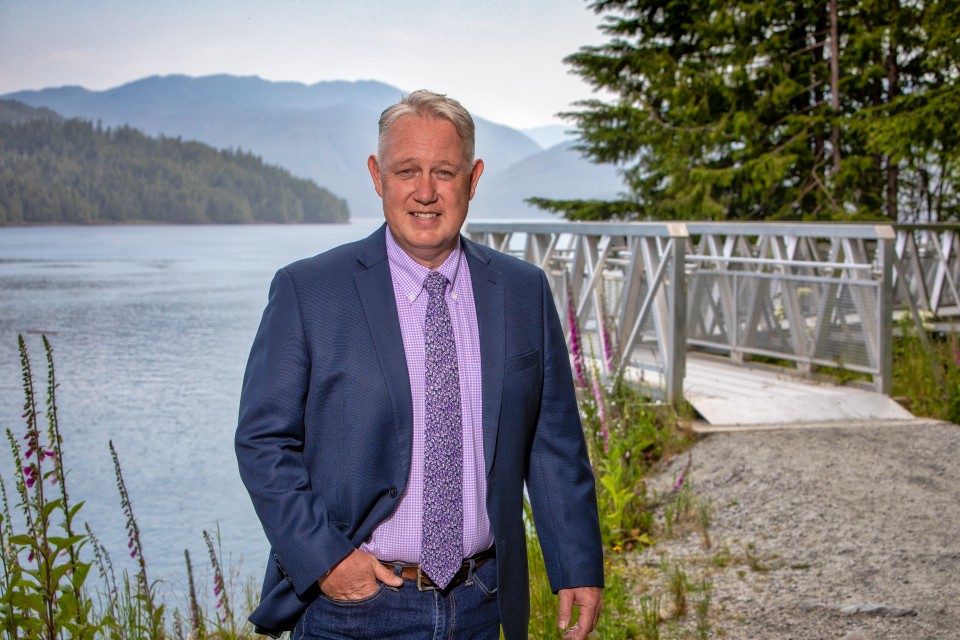 Recipient of an Indigenous Community Alumni Award, Cory Stephens (BCom '96) is an instructor, learning enhancement officer and manager for the Northwest with the Indigenous Advancement of Cultural Entrepreneurship (I-ACE) program, which provides prospective Indigenous entrepreneurs with skills, knowledge and mentorship. Stephens draws upon his experience in community and economic development to guide the next generation of Indigenous entrepreneurs.
Taking a leap into a business venture can be intimidating. For those who are unsure, Stephens offers: "Follow your passion and never give up. Failure is one of the greatest opportunities for learning on your journey towards entrepreneurial success."
This year's awards recognize 20 outstanding graduates across three categories:
The Presidents' Alumni Awards is the Alumni Association's highest honour and given by the president of UVic and the president of the UVAA to distinguished alumni. This award recognizes the outstanding lifetime accomplishments of alumni who have earned national or international regard or have had significant local impact as a result of their outstanding professional achievements and/or service to society.
The Indigenous Community Alumni Awards recognize contributions of alumni to Indigenous communities, which have improved outcomes for Indigenous people and contributes to Truth and Reconciliation.
The Emerging Alumni Awards recognize the outstanding professional achievements and/or contributions of recent alumni to the community. Nominees must have been graduated 10 years or less at time of the nomination deadline.
This year's DAA winners are:
Presidents' Alumni Awards
Damineh Akhavan
Lynne Beecroft
Karen Clark Cole
Sarah Hunt
Derek Juno
Robert Niven
Madeleine Redfern
Doug White
Emerging Alumni Awards
Devesh Bharadwaj
Bryce Jones
Sage Lacerte
Carol Linnitt
Kim Senklip Harvey
Indigenous Community Alumni Awards
Lydia Hwitsum
Shalene Jobin
Jacylin (Jace) Meyer
Lou-ann Neel
Marion Newman
Denis St. Claire
Cory Stephens
Watch a video celebrating the 2022 Distinguished Alumni Awards recipients.
Full bios and interviews of all recipients can be found at this page.
Photos
In this story
Keywords: alumni, research, award, community, arts, entrepreneurship, Indigenous, international, sustainability, administrative
People: Kim Senklip Harvey, Robert Niven, Cory Stephens