Teens + tech = HighTechU
- Lindsay Gagel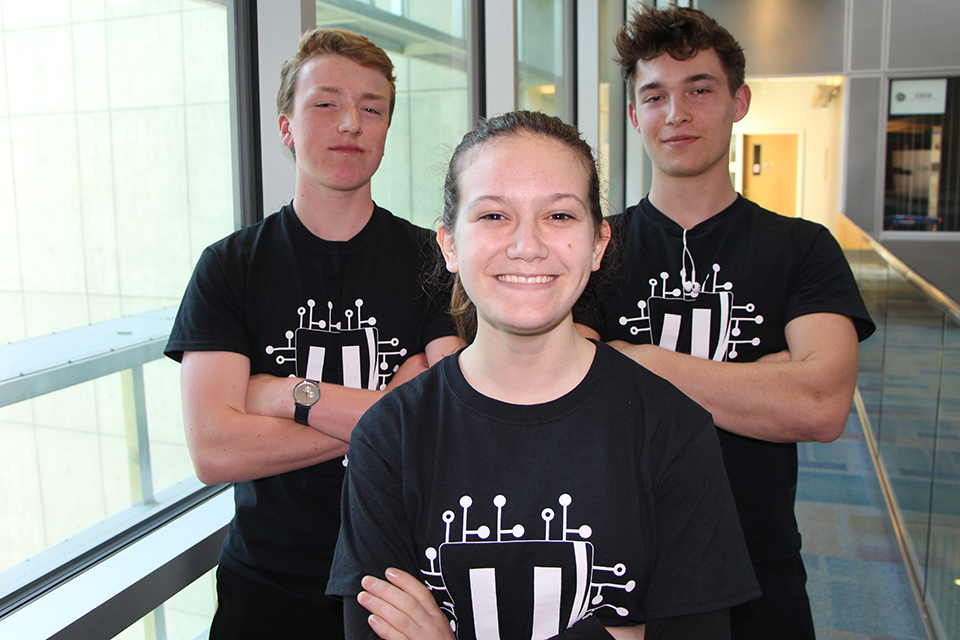 New UVic-led program prepares high-school students for university and the workplace
Canada's tech industry is booming. But employers in many cities, Victoria included, are struggling to find employees to meet the growing demand.
UVic's Department of Computer Science came up with an idea to help address the shortage and, in the process, increase enrolment and retention rates for first-year engineering students. They call it HighTechU.
Inspired by local youth and Victoria's growing technology sector, HighTechU is more than a coding program—it's an "experiential learning program," explains Andrew MacLean, one of several HighTechU co-founders. "We wanted to engage teens in a meaningful way, and we came up with something that benefits students, industry and the university."
The HighTechU pilot project launched this spring with a six-week computer science skills academy that taught more than just coding. Academy instructors—UVic graduate students, professors and industry leaders—empowered their 14 enrolled students to build the diverse skills needed to succeed in higher education and the tech industry.
This year's pilot academy focused on online social networks. Students were tasked with conceptualizing and developing a simple social media network.
Students in the pilot did not need prior experience to participate. Instead, enrolment was based on HighTechU's core values of respect, resilience, curiosity, creativity, teamwork and innovation.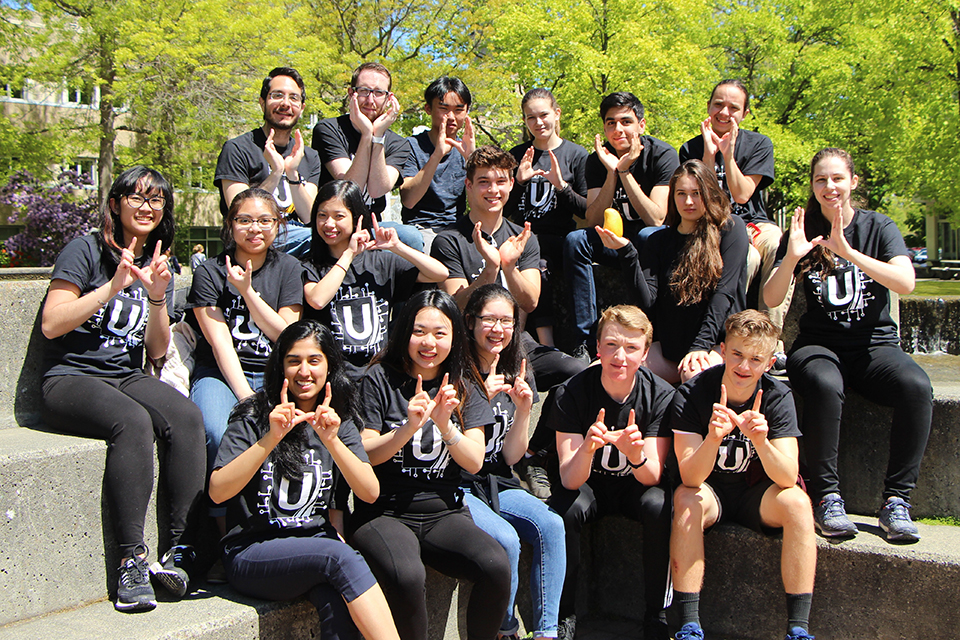 While technical and soft-skill development were an important part of the pilot, one of the primary goals of HighTechU is to address diversity gaps in the tech sector. By providing exposure to both the tech industry and post-secondary for under-represented groups like women, members of visible minorities and Indigenous peoples, they hope to improve the perception of computer science and software engineering in the public eye and reduce diversity gaps in the fields.
HighTechU creates a safe and welcoming environment where everyone—regardless of race, gender identity or socioeconomic status—can explore the world of technology and discover their role in that world.
Collaboration key to success
MacLean believes that the project's success is largely thanks to the Faculty of Engineering's early collaboration with campus faculties and departments, industry partners, school districts and student advisors. "The community really came together to create a kind of grassroots project," he says.
Local tech companies helped fund this year's pilot project, and two companies—Sendwithus and the Coast Capital Innovation Centre—even hired three academy students for paid summer internships.
Bridget Weston is one of those students. She graduated from Victoria High School in June and is currently working as a Sendwithus intern—an experience that she says has been "an incredible learning opportunity."
One main benefit of co-op and internships is that students learn what they want to do and what they don't want to do in terms of their future career. What I've learned from working with Sendwithus has started to shape my specific interests within the field of software development.
—Bridget Weston, HighTechU student
The academy taught Weston coding skills as well as vital workplace skills such as communication and teamwork. "I liked that the curriculum was developed in part by industry partners," she explains, "since they can provide valuable insight on what skills are important for software developers in the current market."
Weston will be attending UVic as a software engineering student in the fall. She credits her interactions with UVic students and professors during the academy as a factor in choosing UVic. Another major motivator was UVic's co-op program, which she describes as "fantastic."
The future of HighTechU
With its pilot phase wrapped up, the new HighTechU officially kicks off this fall. As its scope increases, it hopes to grow to include several academies, more internship opportunities, an online community "hub," career-preparation workshops and networking events. MacLean says the plan is to one day also incorporate a distance learning component of the program, so they can involve more students from remote locations.
"These types of learning programs can have a big impact on what career youth choose to pursue," says Weston. "HighTechU is such an amazing opportunity, even for those who don't think they're interested in coding as a career."
"We really just want to get teens thinking about tech," says MacLean. "Anything else—job placements, attending UVic—is just icing on the cake. It's a great investment in the next generation of Canadian innovators."
Students, teachers and industry mentors interested in learning more should visit the HighTechU website.
Photos
In this story
Keywords: community, industry partnerships, computer science, youth, coding, education, computer science
People: Andrew MacLean, Bridget Weston
Publication: The Ring