QE Scholars at UVic create lasting impacts at home and abroad
Engineering, Co-op, Fine Arts, Social Sciences
- Joy Poliquin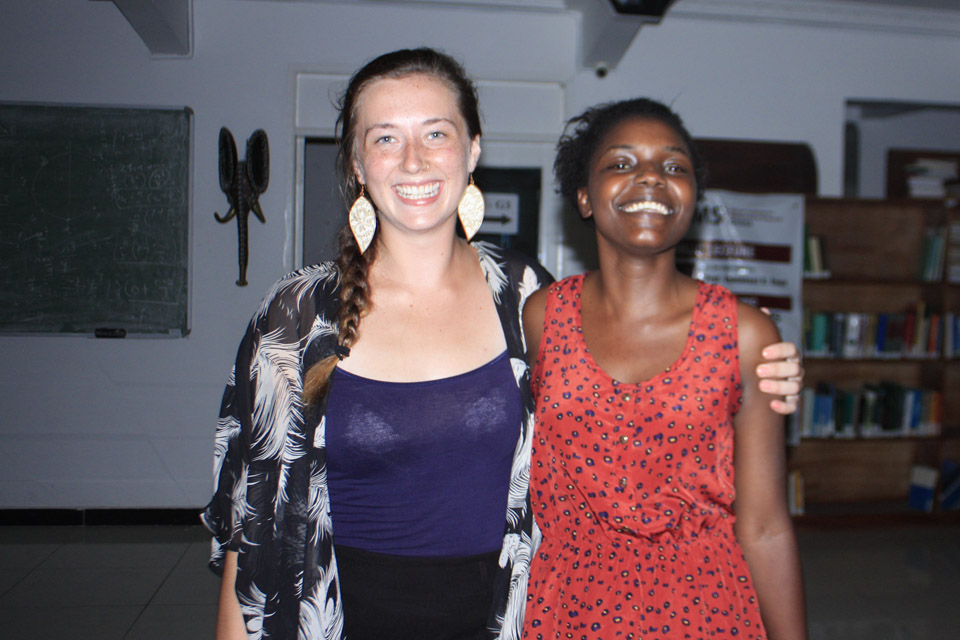 From the coasts of Ghana to the harbours of Newcastle, Australia, international co-op work terms are providing UVic students with transformative educational experiences. And thanks to the Queen Elizabeth II Diamond Jubilee Scholarships program (QES), UVic students are giving back—by driving positive and sustainable impact in the communities they work and live in.
The QES initiative—launched in March 2015 by Universities Canada, the Community Foundations of Canada and the Rideau Hall Foundation—partners with Canadian universities to help shape the next generation of global leaders, innovators, entrepreneurs and inventors.
The funding was awarded to the Centre for Asia-Pacific Initiatives and the Co-operative Education Program and Career Services in 2015. (See story on inaugural scholarships.)
CANCOM-COOP program
As part of the QES initiative, the Canada-Commonwealth Co-op (CANCOM-COOP) program at UVic has so far awarded more than 25 of our students with the title of Queen Elizabeth (QE) Scholar—offering them the chance to partake in international STEM (science, technology, engineering and math)-based work-integrated learning.
UVic also welcomes international QE scholars to campus to complete their academic programs.
By developing intercultural competencies and gaining international hands-on experience, QE scholars exemplify the university's vision of internationally engaged scholarship.
Partnership with the African Institute of Mathematical Sciences (AIMS)
The CANCOM-COOP project partners with organizations across the Commonwealth to cultivate international QES opportunities for students at UVic and abroad.
To date, UVic QE Scholars have worked with CANCOM-COOP partners in Australia, Ghana, Tanzania, Kenya, Zambia, New Zealand and the UK, where they have contributed to community-engaged learning initiatives on a global scale.
One such QES partnership, between UVic and the African Institute of Mathematical Sciences (AIMS), has provided both UVic and AIMS students the opportunities to take their scholarly pursuits abroad.
Kirsten Mathison, an anthropology co-op student working with AIMS Tanzania, was able to witness first-hand the impact her work had on the community. She was involved in a research project on the distribution of Albinism in Tanzania.
"One of my favourite parts of the experience was seeing how the research I was involved in had a lot of real-life, tangible impact in the community," she says. "We did a lot of community outreach to share knowledge and gather feedback, so we were able to meet the people our work was affecting."
Anthony Shackell, a computer science and music co-op student, had an equally rewarding experience during his work term with AIMS Ghana.  While drawing on his computer science knowledge for his position as an IT analyst, he was also able to incorporate his other passion—music—into his work with the school.
"Engaging in an introductory music theory lesson with the students at AIMS was hugely beneficial to the entire experience," he says. "It allowed me to grow closer connections with the community by teaching something that I'm passionate about."
For Trilby Buck, a geography co-op student working with AIMS Ghana, the network of QE Scholars she developed is the biggest reward. "I have connections all over the world now," she says. "They're going on to do amazing things, and I'm really proud to know them and to continue my friendship with them."
Vane Makori, an incoming scholar from AIMS Ghana, met Trilby during her work term in Ghana, and is now at UVic working on her master's in telecommunications and information security. "With international studies, you get the exposure of everything," she says. "You get to interact with different people and learn how different people think, and I feel like the diversity of the ideas among people has helped me to grow."
Building an international network of Indigenous communities through the QES
UVic's unique international Indigenous-to-Indigenous work integrated learning (WIL) exchange is another initiative made possible by QES. Now in its third year, the partnership between the Wollotuka Institute at the University of Newcastle and First Peoples House at UVic (both Indigenous-focused university offices) makes it possible for Indigenous students from Canada and Australia to pursue international work terms that engage with Indigenous communities outside of their own.
Tami Schiefelbein, a Cree/Métis and mixed European student from UVic, traveled to Australia earlier this year as part of this unique exchange, along with fellow UVic student Jackson McDermott, who is Cree/Dene.
Read more about Jackson and Tami's experiences in Australia  
Mobilizing a dynamic community of young global leaders
Through the diverse co-op opportunities facilitated by QES, students come away from their experiences as interconnected, global scholars.
"The opportunities an international work term offers you to grow are truly, truly profound," says Shackell.
As a QE Scholar, however, his experience has taken on a much deeper meaning. "As Queen Elizabeth Scholars, we have the chance to embody not only what it means to be global citizens, but also to be Canadians who can make a positive impact on the world."
The QES initiative receives financial support from the Government of Canada, provincial governments and the private sector.
Find out more:
Photos
Videos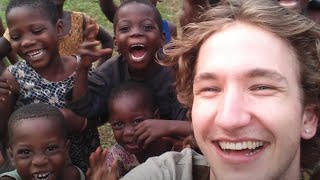 In this story
Keywords: international, Centre for Asia Pacific Initiatives, Africa, funding, partnerships, student life, community, co-op
People: Trilby Buck, Vane Makori