A chance to be the change we want to see
Engineering, Peter B. Gustavson School of Business
- Krista Boehnert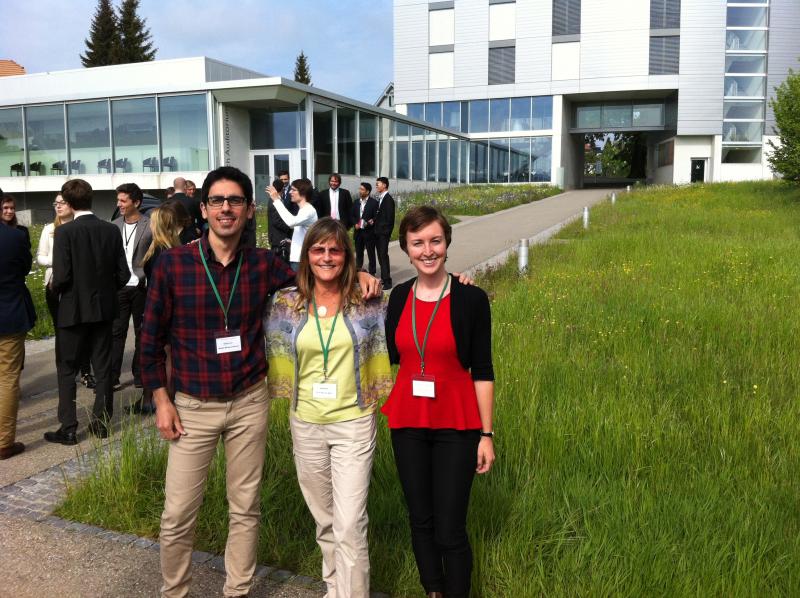 In an early preview of the challenges world leaders face when negotiating international agreements on climate change (such as this December's UN meeting in Paris), two UVic students and a business professor got to embark on an opportunity of a lifetime—travelling to Switzerland to attend the Model United Nations Framework Convention on Climate Change (UNFCCC) negotiations. This annual international event is hosted by leading business graduate students and professors across Europe and provides the opportunity for scholars studying climate change to engage in mock climate negotiations. These mock negotiations were an opportunity to engage in debate, to strategize towards fulfilling an assigned country's interests and, as a collective, to negotiate a best-draft resolution to climate challenges facing the global community.
UVic attendees Babak Manouchehrinia (engineering) and Anne-Marie Beliveau (public administration) were members of the UNFCCC media team, which allowed them to play a more active, hands-on role in the conference proceedings than many other delegates. Beliveau and Manouchehrinia were responsible for all official reporting, interviewing and photography for the conference proceedings including the Model UNFCCC blog and Facebook page, which were widely used amongst delegates to stay up to date with the fast-paced negotiations. "During the conference, the challenges and opportunities of climate change were addressed and it was evident that the delegates put in a tremendous amount of effort to reach a final consensus," Manouchehrinia said of the negotiations' end results.
Upon their return, Manouchehrinia and Beliveay, along with Gustavson School of Business professor Dr. Monika Winn, are actively sharing the knowledge and insights gathered at the international event. "The conference provided us with valuable information about the UNFCCC structure and its mechanisms," Manouchehrinia says. "It was an accurate depiction of leaders' negotiations in the real world and it was such a unique opportunity for us to play a role in the model negotiations." The trio are currently writing several articles and reports about their experience in addition to meeting with campus stakeholders to help facilitate increased climate change awareness as well as illustrate potential solutions UVic could consider in helping to tackle this global problem.
Photos
In this story
Keywords: student life, international, politics, climate