Solidarity in orange: Orange Shirt Day 2017 at UVic
- Valerie Shore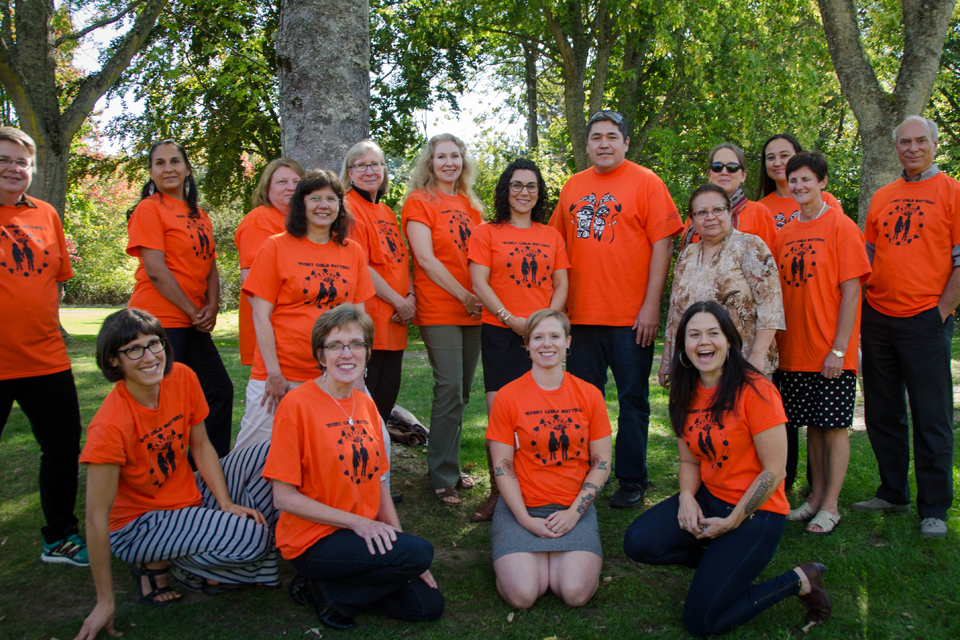 During the week of Sept. 25-30, many UVic faculty, staff and students will wear orange shirts to show respect for residential school survivors and their families, and a commitment to the principle that every child matters.
Orange Shirt Day began at a St. Joseph Mission residential school commemoration event in Williams Lake, BC in 2013 and has since spread to communities, schools, First Nations and local governments across Canada.
What is referred to now as the residential school era began in the early 1870s, with the last school closing in 1996. More than 150,000 Indigenous, Metis and Inuit children attended these schools, with an estimated 80,000 survivors living today.
Orange Shirt Day honours survivor Phyllis Webstad's story of having her shiny new orange shirt taken away from her on her first day of school at the Mission. It has become an opportunity to honour the Indigenous peoples whose families and communities have been impacted by these federally funded, church-run schools and to keep the discussion on all aspects of residential schools happening annually.
The design for the 2017 UVic orange shirt was contributed by artist Carey Newman (Coast Salish/Kwagiulth). A limited number of shirts are available at the UVic Bookstore for $15. Proceeds support the UVic Elders Engagement Fund and the Witness Blanket project. Donations are also welcome.
Learn more about
Orange Shirt Day at UVic
, including related events.
Photos
In this story
Keywords: colonialism, residential schools, reconciliation, Orange Shirt Day, orange, Indigenous, every child matters, community