UVic psychologist helps veterans and families manage PTSD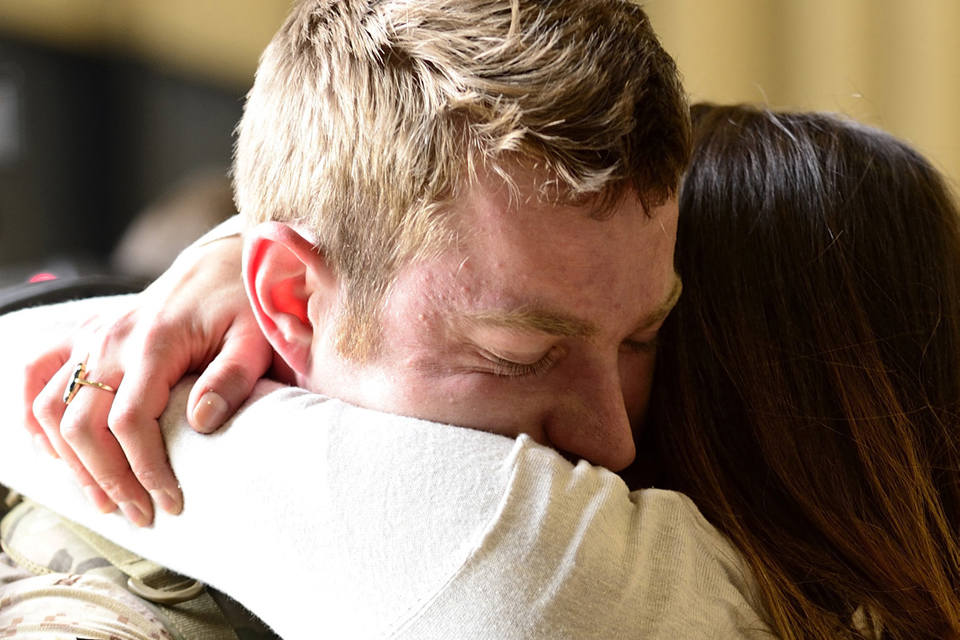 A veteran's post-traumatic stress disorder isn't just their own; it's their family's too. COPE—
Couples Overcoming PTSD Everyday
—was created to help Canadian families deal with the challenges of transitioning to civilian life after experiencing conflict abroad.
Launched in 2015 by University of Victoria trauma psychologist Tim Black and Chris Linford, a Canadian veteran of 33 years, this unique and expanding national program is helping veterans and their families learn to manage PTSD in the home. Black—co-developer of the
Veterans Transition Network
—co-facilitates COPE workshops and heads the research of COPE programs nationally.
As a presenter at
Forum 2016
in Vancouver—co-hosted by the Canadian Institute for Military and Veteran Health Research (
CIMVHR
), UBC and UVic—and building on the first year evaluation he conducted in 2015, Black will present his evaluation of the COPE program on Nov. 22.
COPE operates in two phases: a five-day group couples retreat followed by couples and family coaching. Initially, the couples work on improving communication skills, reducing shame, isolation and fear, and building the skills to fight PTSD together. For the next six months, the couples work with accredited family coaches to build skills needed to move forward as a family.
The initial research findings Black will present relate to the couples' experiences of social support, loneliness and adjustment in their relationship.
To date, COPE has helped 45 couples in New Brunswick, Alberta, Ontario and BC. A first pilot project for first responders was just held in Calgary. Linford and wife and co-facilitator Kathryn currently receive three to four inquiries a day and the program has a waiting list of more than a year.
COPE's major funder is Wounded Warriors Canada.
-- 30 --
Photos
Media contacts
Dr. Tim Black (UVic Dept. of Educational Psychology and Leadership Studies) at 250-721-7798 or tblack@uvic.ca
Suzanne Ahearne (University Communications + Marketing) at 250-721-6139 or sahearne@uvic.ca
In this story
Keywords: mental health, war, educational psychology and leadership studies
People: Tim Black