Aboriginal Canadian entrepreneurs program honoured as best in the world
Peter B. Gustavson School of Business
- Sasha Milam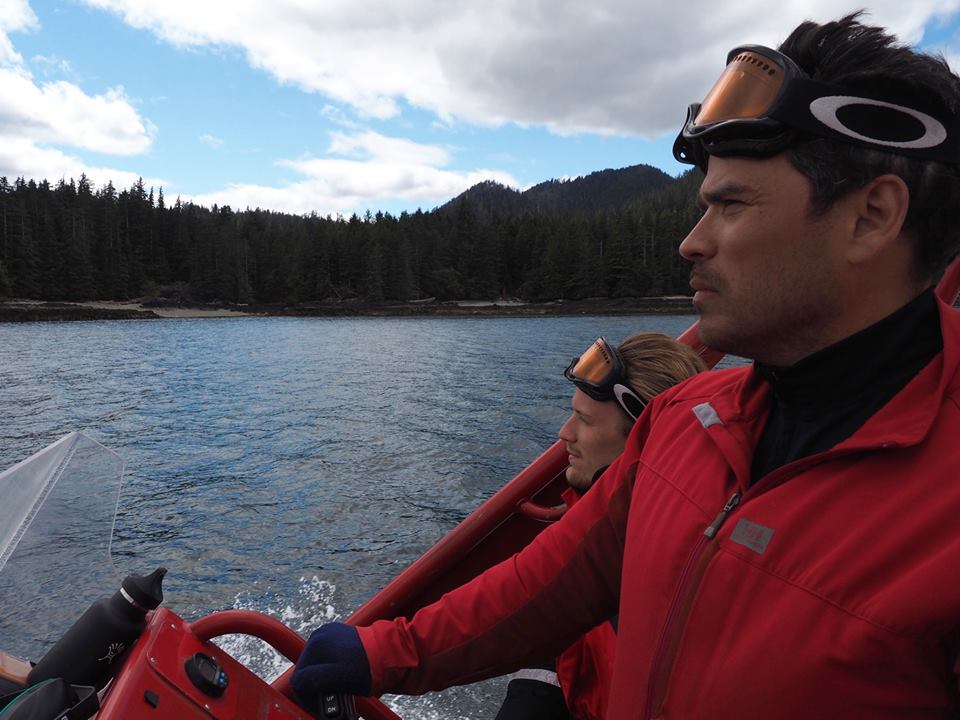 The Northwest Aboriginal Canadian Entrepreneurs (NW-ACE) program, which provides business skills training in northern BC Indigenous communities, took home the top prize at the Gold Global Best Awards ceremony in Oslo, Norway last month in recognition of the significant impact NW-ACE is having on the communities in which they operate.
The program—a partnership between Tribal Resources Investment Corporation (TRICORP), the Gustavson School of Business, industry and government, and representatives from Aboriginal communities—provides Aboriginal Canadians in Northwest British Columbia with the skills, knowledge and mentorship to start their own businesses.
NW-ACE was selected as the overall winner from a competitive international pool made up of six categories, seven regions, and 84 finalists. NW-ACE first won the Entrepreneurship and Enterprise Skills category based on the success of the partnership in supporting the development of Aboriginal entrepreneurship in BC and across Canada.
The award comes hard on the heels of June's announcement that NW-ACE had received the Alan Blizzard Award from the Society for Teaching and Learning in Higher Education, the organization which also administers Canada's national 3M Teaching Fellowships.
In the three years since the program's inception, 116 students have graduated. So far, 23 of those students have launched their own businesses, with 48 more business plans in the final stages of completion.
The NW-ACE collaboration is unique in that, upon invitation, it brings leading business education to Aboriginal communities instead of requiring students to leave their homes to participate. This allows students to give flight to their business plans while drawing on the support and context of their own culture and families, and ultimately develop businesses that tap into economic opportunities in BC while invigorating their communities.
"Reciprocity is at the heart of our business and the ACE program complemented that," said James Cowpar, a member of the Tsaahl Eagle Clan who graduated from the Haida Owned and Operated-specific NW-ACE program in 2015. Together with his twin brother Shawn, Cowpar operates Haida Gwaii-based Haida Style Expeditions, a sport fishing and cultural tour company. "Our top priority at Haida Style is offering opportunities to learn—whether it's our clients on tours learning about life on Haida Gwaii, or local youth looking to learn the ropes of the business." Cowpar says NW-ACE helped establish a framework with which to run a business and provided valuable connections with fellow students and mentors. He and Shawn have successfully collaborated with other NW-ACE alumni to give clients a complete Haida Gwaii experience. "For a number of reasons, business is up 196% this year," he says.
Entrepreneurs like Cowpar areprecisely the businesspeople the NW-ACE program is designed to support. Their vision and business acumen combine to create personally and culturally significant businesses that also tie into strong markets where there is demand for their products. They and the other graduates of NW-ACE are the businesspeople of BC's future.
Photos
Videos
In this story
Keywords: business, indigenous, international, award, community
People: Brent Mainprize