New degree uniquely prepares students to turn climate science into climate action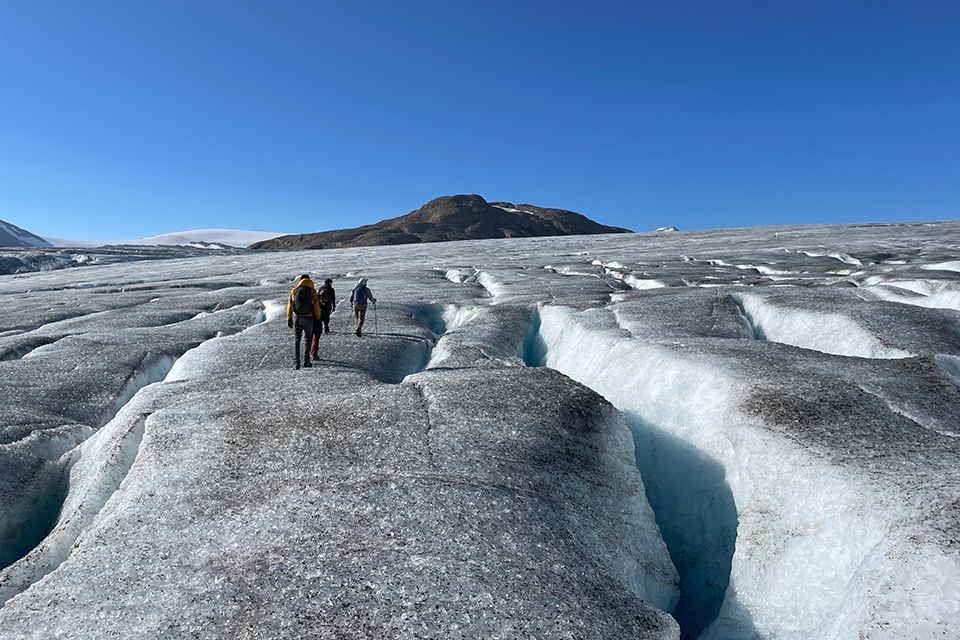 Earth Day is April 22, marked every year since 1970, and yet the environmental challenges for our planet and the life it supports continue. In this pivotal era of urgent questions about the Earth's changing climate, the next generation can unearth answers in a new program like no other from an institution recognized globally as a leading hub of research on climate science and climate action.
The Bachelor of Science (BSc) in Climate Science at the University of Victoria is unique in North America, drawing together multiple areas of expertise to create an interdisciplinary program linking both the Faculties of Science and Social Sciences at UVic. Its mission: to prepare students to face the future with influence and skills that turn climate science into real action.
I have a passion for facts and I want to be part of creating a better future. After high school, I looked at the chaotic state of our world and the future of our planet weighed heavily on me. I wanted to put myself in a position where I wouldn't only be collecting, analyzing and correlating data but would be able to apply it to the real world. I came to UVic to further my knowledge and expand my perspective. I hope to be able to use what I learn to communicate and work with people who have the power to make a difference. I plan to use what I'm good at—and passionate about—to help change the world.

—Quinn Bitz, a second-year undergraduate science student from Calgary, Alberta who takes her first class in the new program this spring
Climate programs at other universities provide either more traditional "hard" atmospheric science programs or emphasize the "social" impacts of adaptation and mitigation with less emphasis on foundational science. The new UVic program merges both of these streams for the first time.
The BSc in Climate Science is also the first degree program on North America's West Coast to receive accreditation for delivering on the United Nations' Sustainable Development Goals (SDGs). UVic, as a world leader in research on climate action and the home of the first UN International Training Centre for Authorities and Leaders (CIFAL) on this coast, is ideally suited for the new program. It is offered by UVic's Department of Geography and the School of Earth and Ocean Sciences.
UVic's new climate science program is a flagship for the transformative power that education delivers to communities and the world. Students of this program will develop the skills and knowledge to deliver meaningful climate solutions for people and the planet, including through a co-operative education option, field schools and research experiences that set UVic apart on the global stage. Through programs like these, UVic is leading the world in sustainability and climate action education.

—UVic Vice-President Academic and Provost Elizabeth Croft
Students will experience an integrated approach with more direct access to climate science, theory and action through field schools, in-class experiences and more. They will benefit from using state-of-the-art mapping tools for visualizing local climate change to working directly with communities in collaborative research partnerships. As well, Indigenous perspectives and ways of knowing are integrated into the new program, with transformative field-trip opportunities providing additional insights.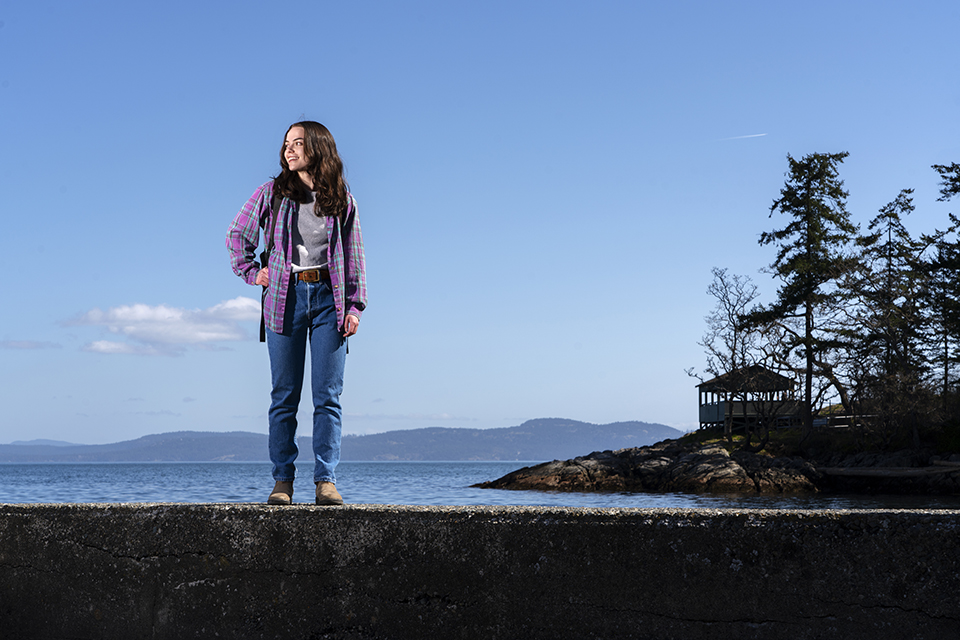 Students will graduate well positioned to work in many different sectors and communities, helping people and organizations respond to and mitigate the climate crisis. They'd also be galvanized to pursue graduate degrees in environmental and climate studies, contributing even more to the dedicated pursuit and inspirational discoveries of atmosphere and ocean science and climate action.

—UVic Faculty of Science Associate Dean Academic Adam H. Monahan and UVic Chair of Department of Geography David Atkinson, who are leading the new degree program at UVic
Students will also study computer programming, mapping, technical scientific and data analysis while honing essential communication skills to bring technical information to a wide array of audiences to collaboratively tackle climate adaptation problems.
Prospective applicants can find out more here about the program, launching in May 2023. Upon graduation, they'll be competitive candidates for careers in climate-change related fields ranging from renewable energy science and climate policy consultancy to NGO work, environmental technologies and more.
The BSc in Climate Science also reflects UVic's commitment to advance the UN SDGs. UVic is ranked second in the world among universities for climate action and the new degree will equip UVic students to understand the nature of climate impacts and potential solutions even better in the context of these goals.
Learn more about UVic's commitment to climate action at uvic.ca/impact.
-- 30 --
Photos
Media contacts
Kirsten Lauvaas (University Communications + Marketing) at 250-721-7636 or uvicnews@uvic.ca
In this story
Keywords: Change and transformation, People Place Planet, climate, students, science, Indigenous, field schools, environment, sustainability, SDGs, SDG13, climate action
People: Elizabeth Croft, Adam Monahan, David Atkinson, Quinn Bitz