UVic brain health research gets $1.06M boost
Medical Sciences, Graduate Studies
- Jessica Skelton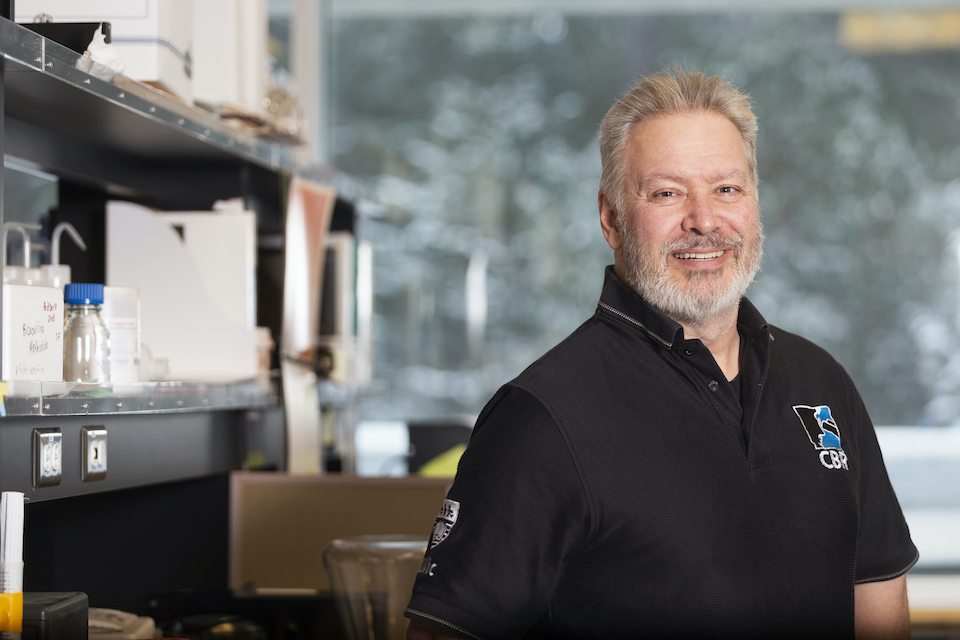 University of Victoria neuroscientist Brian Christie is focused on two critical brain health research projects: studying how concussion causes cognitive impairment and the effects of alcohol and cannabis on the developing brain, supported by $1.06 million by the Canadian Institutes of Health Research (CIHR).
The CIHR program builds and conducts health-related research and knowledge translation projects. It is designed to capture ideas with the greatest potential to advance health-related fundamental or applied knowledge and health outcomes.
"This funding will go a long way to helping us better understand two significant brain health problems while training the next generation of researchers here at UVic," says Christie of UVic's Division of Medical Sciences.
Concussion, microbleeds, and cognitive impairment
Mild traumatic brain injuries, referred to as mTBI, like concussion can cause many cognitive and behavioural changes, such as difficulty concentrating and remembering things, irritability, decreased processing speed, and different decision-making and reasoning abilities.
While mTBI is a leading cause of disability in young Canadians, there is little understanding about how it causes those cognitive deficits. Without this knowledge, it can be difficult to treat patients and predict how their brain injuries could impact them throughout life.
Christie received $967,725 over five years to show how mTBI causes the cognitive deficits we associate with concussions. Together with Marie-Ève Tremblay and Patrick Nahirney, both also from UVic's Division of Medical Sciences, they will use electrophysiology and high-resolution microscopy imaging to learn if mTBI causes wide-spread damage to small blood vessels in the brain, activates the brain's immune cells, and reduces synaptic plasticity to understand impacts on cognition.
Alcohol, cannabis, and the developing brain
Christie also received $100,000 to continue his lab's research on the impact of simultaneous use of alcohol and marijuana, referred to as SAM, during pregnancy on the developing brain. The current project aims to see how SAM affects the structure and function of the offspring's hippocampus. Specifically, the researchers will learn if SAM impacts the number of neurons and receptors related to learning and memory processes, and if it changes how these structures communicate.
The results of this study will also help us understand how SAM during pregnancy can affect offspring later in life. The research includes co-investigators and graduate students from the Christie lab, the San Diego State University and the University of British Columbia.
"I'm also extremely thankful for the donor funding  we received from local philanthropists to get the research started. It really made a difference in getting us these awards," says Christie, whose research is supported by the Gerald Hartwiig, the Saunders and Brown foundations.
Photos
In this story
Keywords: research, concussion, health, addiction, mental health, microscope
People: Brian Christie, Marie-Ève Tremblay, Patrick Nahirney
Publication: The Ring