Global walk to fight poverty marches online
- Dorothy Eggenberger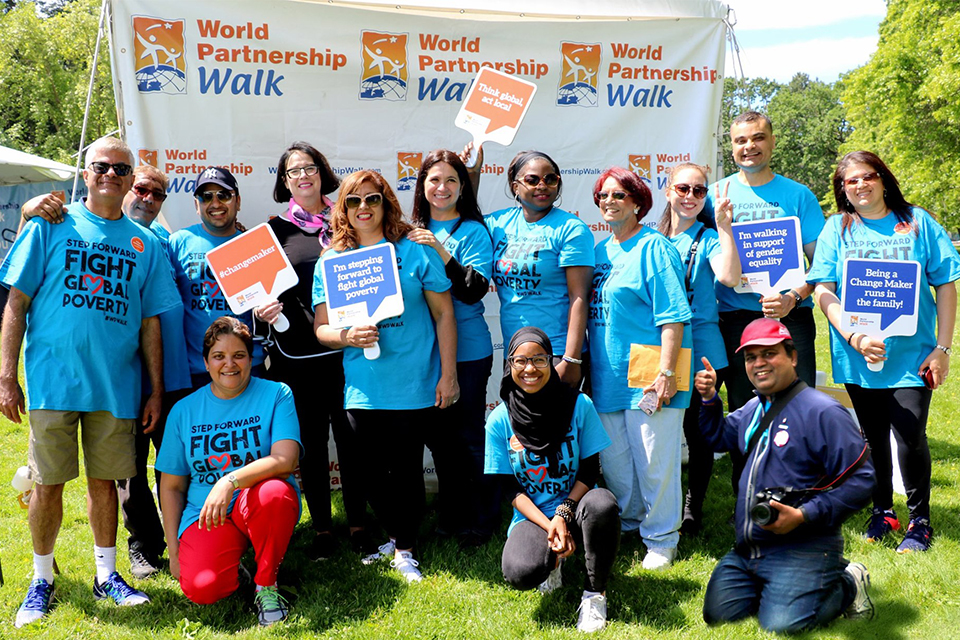 UVic faculty, staff, and students are helping to transform the lives of marginalized communities in Africa and Asia with the World Partnership Walk (WPW), an initiative of Aga Khan Foundation Canada. The walk, which normally takes place on campus, has pivoted online and is taking participants on a virtual voyage around the world.
The WPW engages tens of thousands of Canadians each year, including a UVic team of staff, faculty and students. Since 2015, the UVic team has raised over $150,000 to fight global poverty and for many years have been celebrated as the Top University WPW Team in Canada.
I am so proud of how we're putting into action UVic's commitment to making a vital impact through global community engagement.
—Karima Ramji, UVic World Partnership Walk Team Captain and Associate Director, International, Indigenous and Strategic Initiatives at UVic Co-op & Career
Join the team on this year's virtual adventure to meet international change-makers: a mobile clinic in Kenya, trailblazing women in Mozambique and Afghanistan, students (and future leaders) at the University of Central Asia in Tajikistan, which UVic partnered with to help develop UCA's Co-operative Education Program—to name a few!
Get involved
Photos
In this story
Keywords: international, community, homelessness, philanthropy, co-op, administrative, student life