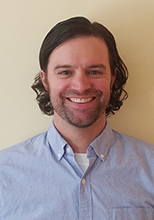 Position
Assistant Professor
Economics; School of Public Administration
Status
Contact
Office: BEC 374 HSD A340
Credentials
PhD (University of Minnesota), MPP(University of Minnesota), MS(University of Idaho)
Area of expertise
Occupational Regulation, Public Policy, Labour Economics, Economic History
Professional Information & Research Interests
Jason's research focuses at the intersection of public policy, labour economics, and racial and socio-economic inequality. Jason uses causal methodologies to examine the historical and contemporary effects of occupational regulation on labour market outcomes for vulnerable populations, including people with criminal records. Additionally, Jason researches the political economy of occupational regulation, including identifying political, demographic, and institutional factors that lead to occupational regulation. Prior to working in the public policy and economics arena, Jason was a wildlife biologist and conservation geneticist.
Selected Publications
Hicks, J.F. & Kleiner, M.M. (2019, February). Dental Therapists: A Solution to
Wisconsin's Costly Dental Access Problem? Badger Institute.
Hicks J.F., Benson, J. Garry, T., Dworin, J., & Schicker, T.M. (2014). Diagnosing
healthcare in America: Impacts of immigrants and occupational licensing. Humphrey
Public Affairs Review. Issue 1.