UVic brings vital impact to the BC Tech Summit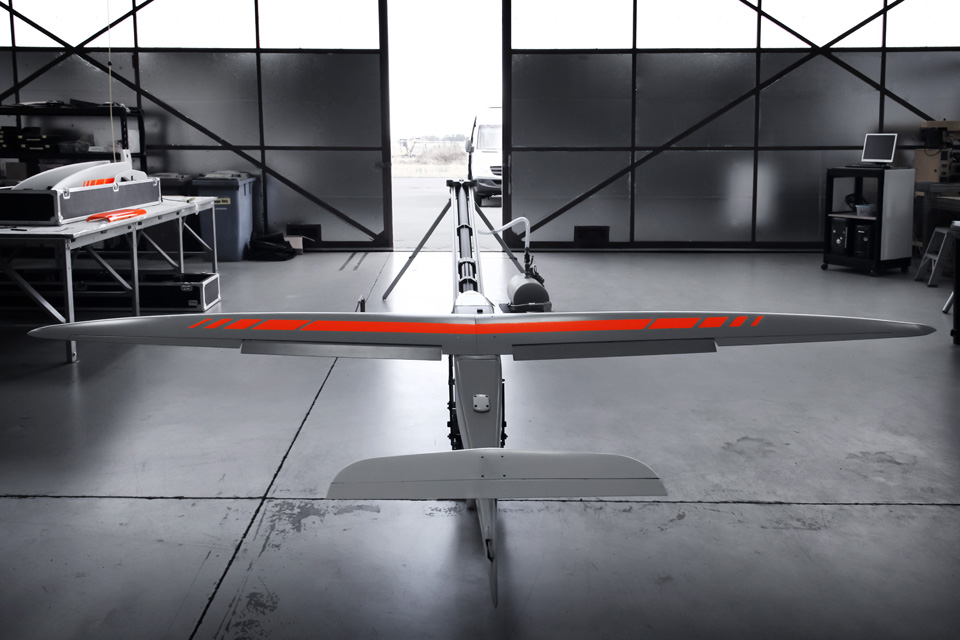 From 3D-printed prosthetic hands, stem cells and shoebox-size satellites to rockets, wave energy monitoring buoys and unmanned aerial vehicles, some of the University of Victoria's top tech labs have packed up their most innovative projects-in-progress to demonstrate at the BC Tech Summit in Vancouver.
UVic researchers and students will be available for interviews on site on March 14 and 15. Following are three of note:
3D-printed hands
Victoria Hand Project
(VHP) has been selected as a top-10 finalist in the
Google Impact Challenge Canada
, a new nationwide competition providing funds to nonprofits using technology that makes Canada and the world a better place. VHP provides affordable 3D-printed upper-limb prosthetic devices in low-to-mid-income countries at a cost of $400 each. The project started in
Nikolai Dechev
's
Biomedical Design and Systems Lab
in the Faculty of Engineering at UVic. Dechev, four students and an amputee client will be on site, as well as a 3D printer and a variety of prosthetic hands. More
info
.
Unmanned Air Systems
Centre for Aerospace Research
at UVic works with industry partners to research, design, manufacture and test Unmanned Air Systems that have potential in remote sensing for monitoring and management of natural resources in Canada. On display at BC Tech will be a Boeing Sensorcraft UAV with a 3.2-metre span, ground control station and launch pad. The Centre's director,
Afzal Suleman
, is one of the
BC Tech Summit speakers
on Wednesday.
Wave energy
West Coast Wave Initiative
(WCWI) is a partnership of researchers, government and industry members investigating the feasibility of wave energy conversion in British Columbia. Engineer and WCWI director
Brad Buckham
and others from the project will be on site with an ocean buoy and will demonstrate scale model wave energy converters and control systems used in the study of wave energy conversion machines. Watch video "
Harnessing the waves
."
What:
University of Victoria researchers at BC Tech Summit
When:
Tuesday, March 14 and 15
Where:
BC Tech Vancouver Convention Centre, 1055 Canada Place
The full UVic contingent also includes:
Centre For Biomedical Research (using portable EEG technology to assess decision-making, learning and fatigue); Centre for Advanced Materials and Related Technology; Ocean Networks Canada (earthquake early warning system); UVic Rocketry (student team); Neuroscience Concussion Testing; Centre For Biomedical Research (stem cell research); Civil Engineering (infrastructure monitoring & innovative sustainable materials for structures such as "smart concrete"); Canassist (increasing independence and inclusion through innovative technologies and programs); UVic Satellite Design (student team); IESVic (energy conversion technology).
Photos
and
video clips
of the three projects listed above will be available to media from March 14 via
Dropbox
.
-- 30 --
Photos
Media contacts
Afzal Suleman (Director, Centre for Aerospace Research on Unmanned Air Systems) at suleman@uvic.ca
Nikolai Dechev (Executive Director, Victoria Hand Project) at dechev@uvic.ca
Bradley Buckham (Director, West Coast Wave Initiative) at bbuckham@uvic.ca
Suzanne Ahearne (University Communications + Marketing) at 250-721-6139 or sahearne@uvic.ca
---
Follow us on Twitter: @uvicnews
UVic media relations & services: uvic.ca/communicationsmarketing/media