Ukraine webinar carries message for students
- Tara Sharpe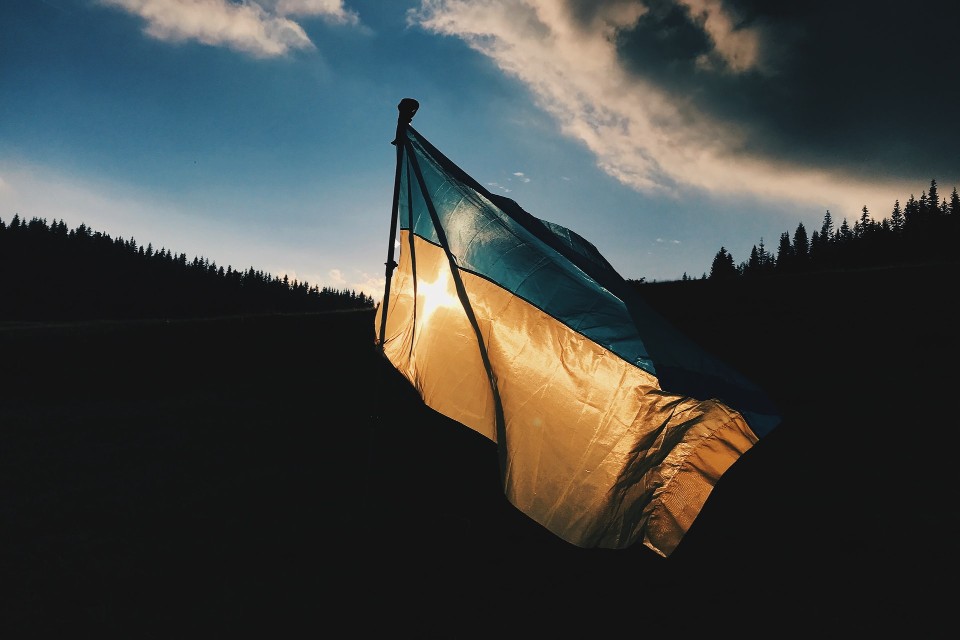 On Feb. 24, 2022, the world turned its full attention to Ukraine, with the country caught in the crosshairs of the Putin regime. Since the early hours of that catastrophic day, countless numbers of community members at the University of Victoria and beyond have joined together in response to Russia's war against Ukraine. In June, Ukrainian President Volodymyr Zelensky called on university students across Canada to join him via video link, with UVic receiving its own invitation in recognition of scholarly expertise in Ukrainian studies and our students' activism in support of Ukraine.
Now four more students are answering the call through an online discussion next week, alongside two UVic scholars, to explore what President Zelensky's address to Canadian students means to them.
UVic will host this special follow-up webinar on Thursday, Aug. 4 from 3 to 4:30 pm PDT. Register here
Students as engaged citizens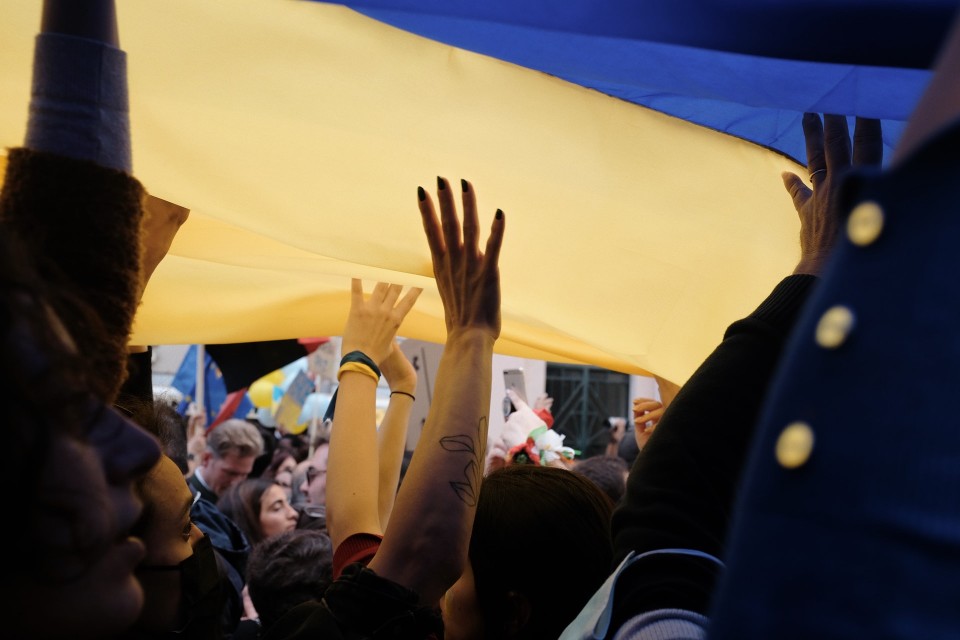 One of the panelists, Hanna Protasova, is a graduate student (humanities) from Ukraine and a literary scholar; another, Sienna Wishewan, is a Ukrainian Canadian and undergraduate student (social sciences) who recently volunteered on the Polish side of the border; another Ukrainian Canadian, Devon Sereda Goldie, is a graduate student (fine arts) involved with the Victoria Branch of the Ukrainian Canadian Congress who was recently sanctioned by the Russian Federation; and the fourth participant, Alisha Gajjar-Fleming, is also a graduate student (humanities) who's writing her master's thesis on the techniques of Russian disinformation and Ukrainian fact-checking efforts.
Ukraine's Ambassador to Canada Yuliya Kovaliv is expected to give opening remarks at the Aug. 4 webinar, and the event will draw to a close with a statement from the First Secretary of the Ukrainian Embassy Oksana Kyzyma.
Serhy Yekelchyk, UVic historian and professor of Slavic studies (humanities), is moderating the webinar with his colleague Tamara Krawchenko (human and social development). Yekelchyk is a public intellectual and advocate for democracy in Ukraine who has fact-checked for the New York Times and appeared prominently in multiple media outlets. Krawchenko is a public policy specialist and expert in economic development and improving consultations in environmental decision-making (and is also affiliated with UVic's Institute for Integrated Energy Systems).
Not only do we at UVic teach our students to become engaged global citizens, but we professors learn from our students. People will be so impressed by the range of what our students are doing.

—UVic historian Serhy Yekelchyk, a professor of Slavic studies and public intellectual who is moderating the webinar
In March, UVic held an impromptu public teach-in featuring Yekelchyk and Krawchenko to discuss the crisis. The event attracted more than 650 participants from across North and South America in less than 24 hours.
It's personal for Yekelchyk, whose parents still live in Ukraine, and it is the same for Krawchenko, who has family in Ukraine, too.
My family has long faced Russian colonialism and violence—my father was a refugee to Canada, his father and his before him were brutalized by Russian colonialism and, today, my sister and her family are again refugees as Russia invades and bombs every region of Ukraine. This violence needs to stop.

—UVic public policy specialist Tamara Krawchenko, who is moderating the webinar with her colleague Yekelchyk
Upholding voices of compassion and concern
During last month's address, President Zelensky referred specifically to Ukrainian teachers and instructors working in bomb shelters and teaching remotely; he thanked Canadian universities for enabling student exchanges and called upon Canadian students and others to keep making Ukraine a priority.
Since the start of the invasion in February, UVic experts on the region have been featured in local, national and global media – including in the pages of UVic's community newspaper.
But it is also our students and the wider community who step into the limelight as compassionate and concerned citizens. "And it is their impressive efforts that will be recorded in the pages of future history textbooks," says Yekelchyk.
Find out more:
Photos
In this story
People: Alisha Gajjar-Fleming, Devon Sereda Goldie, Hanna Protasova, Serhy Yekelchyk, Sienna Wishewan, Tamara Krawchenko