Experts on Holocaust memorialization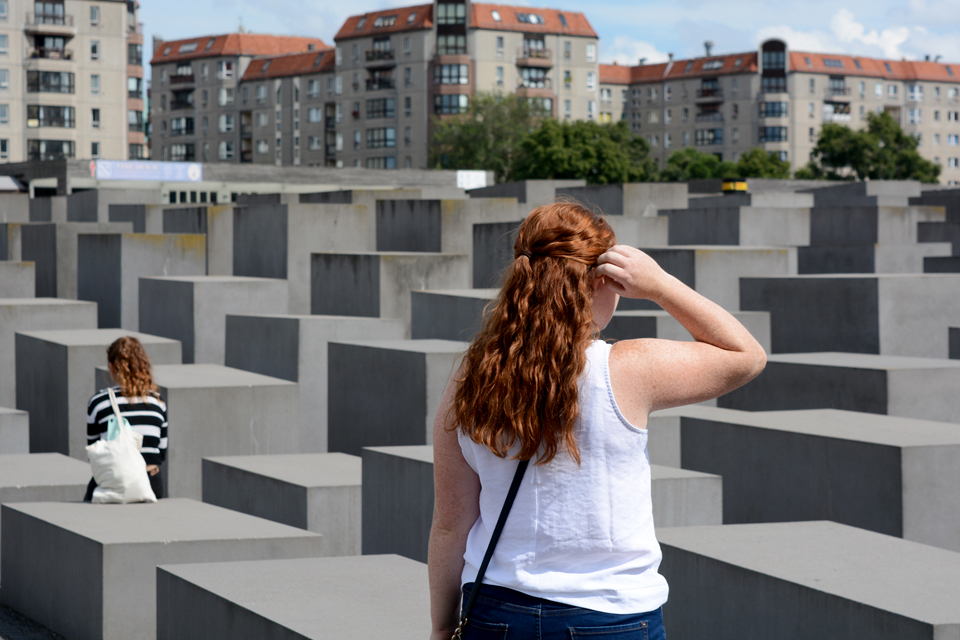 International Holocaust Remembrance Day is Jan. 27. The following University of Victoria experts are available to media for comment this week.
These three experts are among many UVic scholars whose research focuses on illuminating one of the darkest times in human history and on teaching new generations about racism, antisemitism, human rights and social justice.
Edwin Hodge (Sociology) is an expert in the areas of social movement theory, gender theory and political sociology. He can comment on right-wing extremism and conspiratorial ideology, including antisemitic conspiracy theories and Holocaust denialism. (Email: edhodge@uvic.ca)
Charlotte Schallié (Germanic and Slavic Studies) is an expert in post-1945 German, Swiss and Austrian literature and film. She is the project lead of Narrative Art and Visual Storytelling in Holocaust and Human Rights Education, the international project based at UVic that connects accomplished graphic artists with Holocaust survivors to transform the survivors' stories into compelling visual narratives; these will be released as a collection of graphic novels, But I Live, by University of Toronto Press in May. Schallié is available to speak about this project and related themes, including the use of graphic novels in Holocaust education, the urgency in preserving memories of the Holocaust and the role of interdisciplinary collaboration for sharing survivors' stories. (Email: schallie@uvic.ca)
Kristin Semmens (History) is an expert in German and European history in the 20th century, specializing in Nazi Germany and the Holocaust. She has published one book on state-run and commercial tourism in Nazi Germany and is currently writing her second book, Nazi Germany in Focus, for Bloomsbury Press. Semmens is also a public scholar and educator, regularly teaching about the Holocaust in middle and high schools and other local public venues. She is available to speak about the history of Nazi Germany in the European context, the role of tourism within the Nazi regime and other themes related to Holocaust education. (Email: ksemmens@uvic.ca)
For more than a decade, UVic has played a leading role in Holocaust studies. Home to the I-witness Holocaust Field School (the first of its kind for undergraduate students at a Canadian university when it launched in 2010), the Faculty of Humanities also offers a master's stream in Holocaust studies (the only one of its kind in Canada). Reflecting the focus of UVic's commitment to the United Nations Sustainable Development Goals, specifically UN SDG Goal 16 on peace and justice, UVic researchers continue to tackle contemporary issues of hatred, racism, antisemitism, Islamophobia, xenophobia, ethnic conflict and genocide. More on SDGs and UVic
-- 30 --
Photos
Media contacts
Tara Sharpe (University Communications + Marketing) at 250-721-6248 or tksharpe@uvic.ca
In this story
Keywords: history, Holocaust, racism, community, international administrative, community
People: Edwin Hodge, Charlotte Schallie, Kristin Semmens