Rankings show UVic is making a better world
- University of Victoria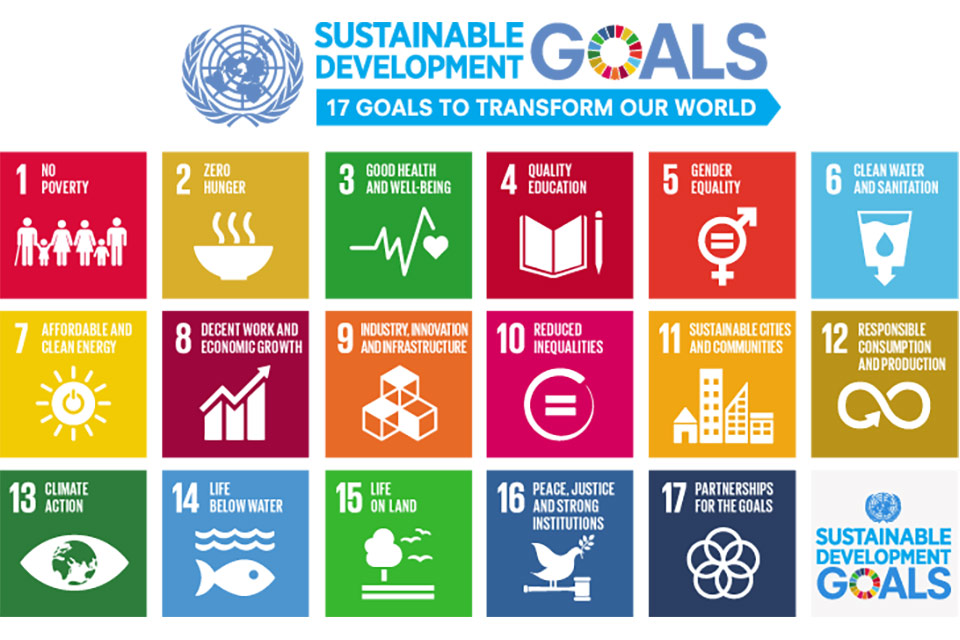 THE Impact Rankings highlight university's work to meet UN Sustainable Development Goals through
research

, 

stewardship

, 

outreach 

and 

teaching.

The University of Victoria is one of the world's leading universities in helping to address the most urgent problems of humanity, according to rankings released today by Times Higher Education (THE).

This is the third year of THE's Impact Rankings, which are organized around the UN list of 17 Sustainable Development Goals (SDGs) and how university research, stewardship, outreach and teaching advance efforts to meet them.

UVic is among the world's top-100 performing universities in addressing nine of the 17 numbered UN SDGs, and in the top 200 universities overall, including a global ranking of 16 for climate action.
The university is committed to creating a better world through our innovative programs and research, community engagement, and campus operations. And while we are pleased to be recognized among the top universities globally, we also recognize there is much more to do.
—UVic President Kevin Hall
First published in 2015 as part of the UN Sustainable Development Agenda, the SDGs are a set of goals that we, as a species, must provide to ourselves and each other to ensure a better, more livable future. These goals encompass equity issues for humanity—reducing poverty, hunger and inequality—along with sustainability issues that imperil the globe's habitability.
Not surprisingly, planetary sustainability was a UVic strength in THE's rankings, which show global top-100 leadership in climate action (SDG 13), sustainable cities and communities (SDG 11), the pursuit of clean water (SDG 6) and life below water (SDG 14).
The rankings also show UVic's impact on the health and well-being of humanity, with top-100 performance in reducing inequality (SDG 10), industry, innovation and infrastructure (SDG 9), and the pursuit of zero hunger (SDG 2).
Universities must also demonstrate that they, themselves, can operate sustainably—a theme addressed by SDG 12, responsible consumption and production. And in this area, too, the university is among the world's best, at number 69 globally.
UVic is ranked for top-200 performance in:
| Impact ranking | Score |
| --- | --- |
| SDG2: Zero Hunger | 97 |
| SDG3: Good Health and Wellbeing | 101–200 |
| SDG6: Clean Water and Sanitation | 50 |
| SDG7: Affordable and Clean Energy | 101–200 |
| SDG9: Industry, Innovation and Infrastructure | 68 |
| SDG10: Reduced Inequalities | 63 |
| SDG11: Sustainable Cities and Communities | 46 |
| SDG12: Responsible Consumption and Production | 69 |
| SDG13: Climate Action | 16 |
| SDG14: Life below Water | 83 |
| SDG16: Peace, Justice and Strong Institutions | 89 |
| SDG17: Partnership for the Goals | 101–200 |
As a group, Canadian universities are well represented as leaders in the 2021 Impact Rankings, with 20 universities listed among the world's top 200 schools. The breadth of goals encompassed by the SDGs provides a means for each university to demonstrate outstanding strengths in specific areas, as well as in a weighted average.
THE's Impact Rankings balance the research, teaching and other program impacts of each university to arrive at a ranking for each SDG, and then average a set of top scores for the institution with SDG 17, which measures the university's work in partnering to achieve the UN goals. More than 1,000 universities participated in this year's Impact Rankings, a growth of more than 50 percent from 2020.
——
June 8, 2021: This story was updated to reflect a corrected score for SDG13, Climate Action, supplied by Times Higher Education.
Photos
In this story
Keywords: rankings, sustainability, climate, environment, health, education, partnerships
People: Kevin Hall