The Cove Dining Hall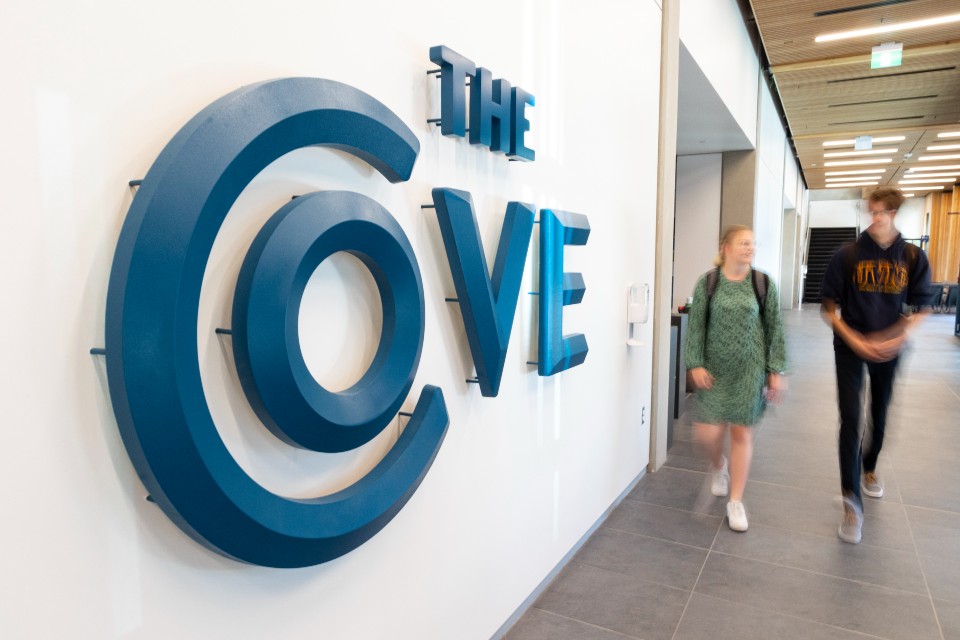 There is something exciting cooking on the east end of campus! After two+ years of construction, the brand-new Cove dining hall is ready for business.
The Cove is a 700-seat dining hall located on the first two floors of Building One in UVic's new housing and dining project. It's a place to gather for the entire UVic community with great food, beautiful views and a modern and open atmosphere.
"We're thrilled to be opening this brand new building, providing additional residence rooms and a modern dining facility for the entire UVIC community. With the new student housing and dining project we're adding more than 600 beds to our housing community once both buildings are open. The Cove will provide great food and a fantastic gathering spot for all of our residents, as well as the broader UVic community."

—Jim Dunsdon, Associate Vice-President Student Affairs.
While it's designed to service our growing on-campus population – this year the largest ever with 2,500 students living in residence – the Cove is open to everyone. It boasts seven different food kiosks, including a plant-based station, shwarma, pizza, made-to-order sandwiches, stir-fry and more.
According to Executive Chef Tony Heesterman, menus were developed with student feedback at their core. "We've worked hard to listen and respond to feedback from UVic students, particularly with respect to demands for more plant-based options. The new Greens kiosk at the Cove will serve exclusively vegan food, and you'll find expanded vegan and vegetarian options throughout," says Heesterman.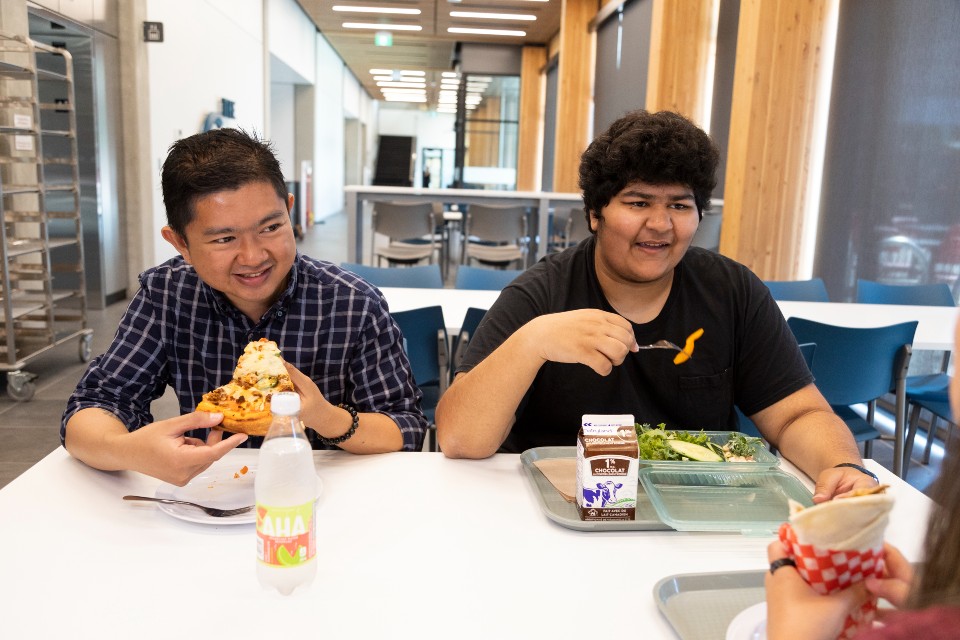 University Food Services (UNFS) is committed to the Feed BC program, so the team was keen to find a local coffee supplier for their new Port Café at the Cove. After inviting six local roasters to a blind taste test this spring, Fernwood Coffee Roasters was selected to supply the beans to caffeinate Cove customers. "We're proud of our local-first policy and thrilled with our new partnership with Fernwood Coffee," says Heesterman. "Buying local is a critical step towards reaching UVic's sustainability goals."
That focus on sustainability is central to the Cove design. The electrified commercial kitchen will set a global precedent in energy efficiency. The passive house kitchen will consume dramatically less energy than other industrial kitchens of a similar size. While Heesterman says he might miss cooking with natural gas, there are clear advantages to moving to induction heat. "The beauty of induction heat is that it heats up and cools down very quickly. A burner used to heat boiling water will be cool enough to touch immediately after it's turned off."
UNFS is working hard to make their offerings more sustainable in other ways too. In order to reduce single use packaging, residence students will receive reusable eco containers for takeout food. All plastic takeout utensils will be eliminated, to be replaced with compostable or biodegradable options. Reusable cups will be available for fountain drinks. Plus, a small fee will be charged for disposable takeout containers and cups. All fees raised will be reinvested to support Food Services' sustainability goals.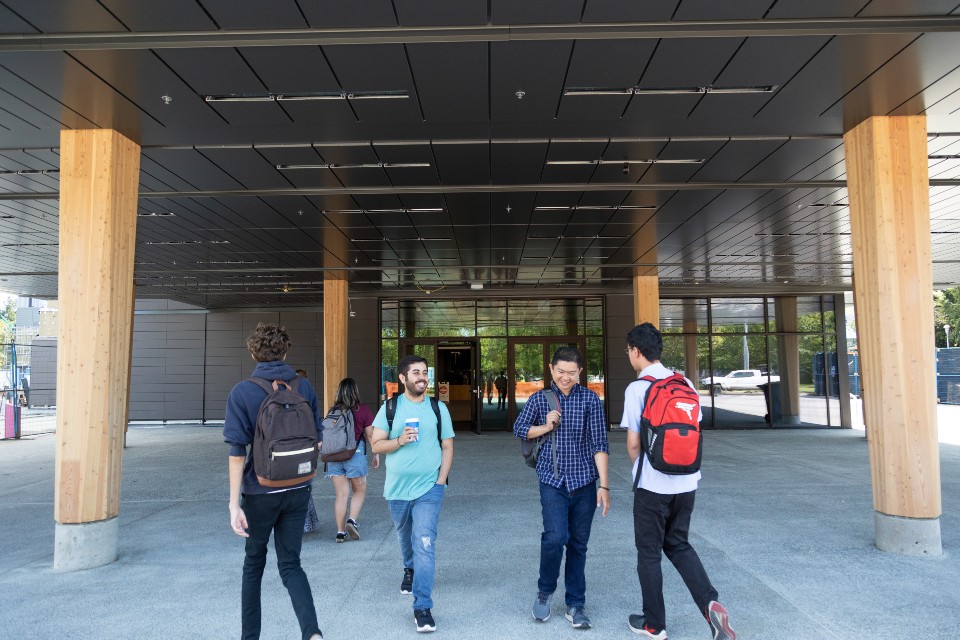 "This is one of the nicest dining environments I've ever worked in. I'm so grateful to have been part of this project and I'm proud of what we've accomplished. I can't wait to share it with the campus community!"

— Tony Heesterman, Executive Chef
Staff have been hired and trained, finishing touches are done and the team is ready to welcome you.
Come see it for yourself! The Cove is open daily, 7:30 a.m. – 11 p.m.
Photos
In this story
Keywords: student life, administrative, community
Publication: The Ring