Honouring power of sport in Indigenous reconciliation
Peter B. Gustavson School of Business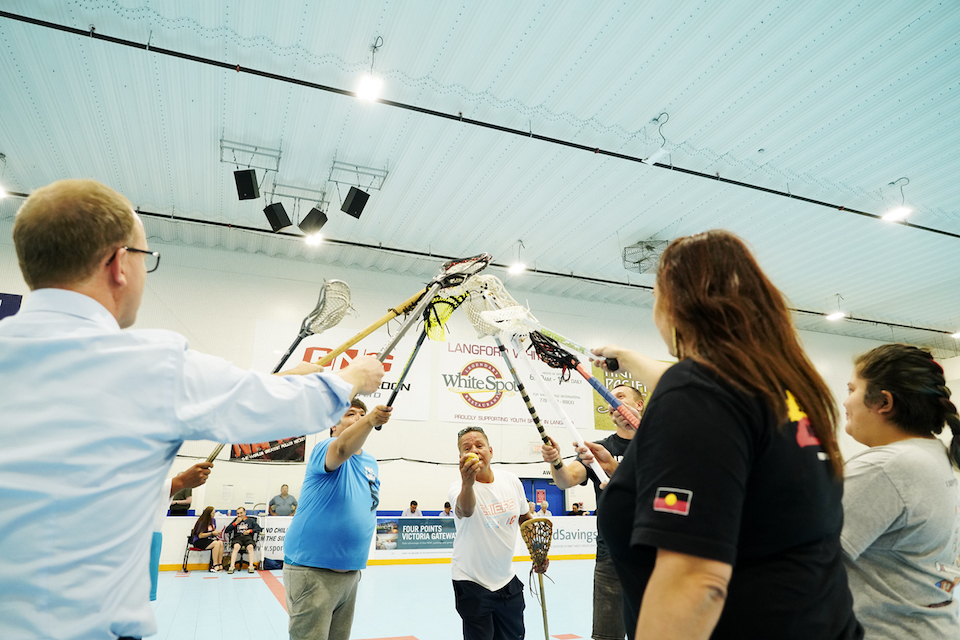 An international declaration on advancing truth, respect and reconciliation seeks to harness the power of sport to address historical and current issues impacting Indigenous Peoples, a key focus of the Commonwealth Games Federation (CGF) during the Victoria Forum at the University of Victoria. 
The Commonwealth lək̓ʷəŋən Sport Declaration on Truth, Reconciliation and Partnership with Indigenous Peoples is a key topic of the Aug. 28-30 forum, Bridging Divides: Turf, Truth and Trust. The declaration aims to respect, protect and promote the rights and opportunities of Indigenous Peoples through sport, and in particular the legacy planning and delivery of Commonwealth Games and Commonwealth Sport events.
An international working group will continue to draft the declaration at a roundtable event during the forum, outlining tangible actions that event owners, sports bodies and governments can do to recognize the power of sport in Indigenous partnership and reconciliation.
The forum, co-sponsored by UVic and the Senate of Canada, will include delegates from Victoria, Australia, who are hosting the next edition of the Commonwealth Games in 2026. Organizers have placed First Nations involvement and benefit as central to their vision.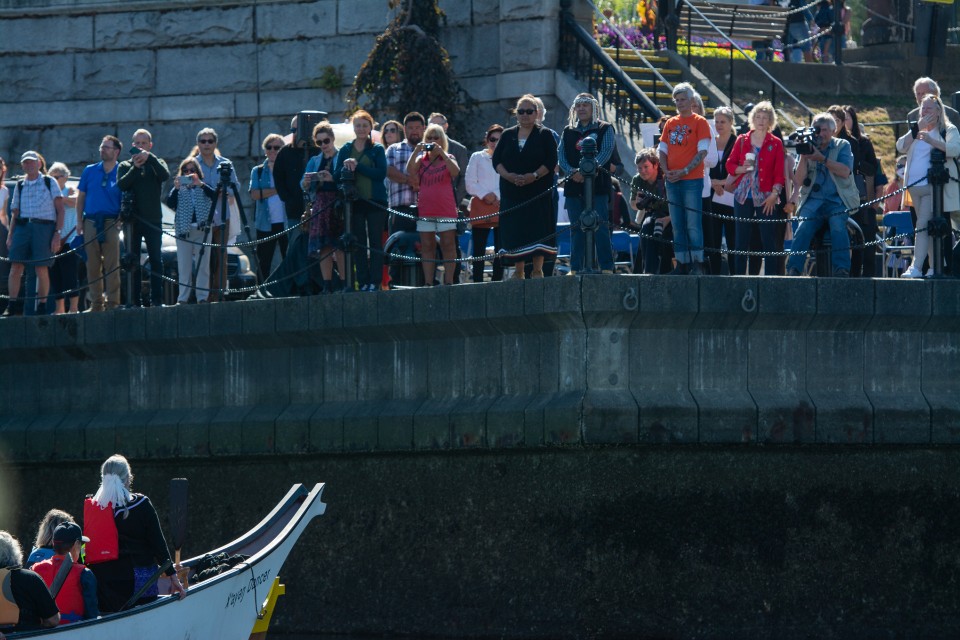 Sport has a long and vibrant history in Indigenous communities and is a vital tool in bridging divides around the world, says Ava Hill, co-chair of the declaration's international working group and former elected chief of Six Nations of the Grand River.
"I am proud to lead the development of this visionary and action-oriented declaration that will have a long-term, positive impact for Indigenous youth." 

- Ava Hill, board director of Commonwealth Sport Canada and advisory member of the Victoria Forum
The work to shape a declaration began in 2019 at a meeting in London between representatives of the Commonwealth Games Federation and the Victoria Forum. That meeting launched the development of a global declaration on the power of sport as a positive contributor for addressing historical and current issues of truth and reconciliation.
Once ratified later in 2022, the declaration will be promoted to other international sports organizations in the hope that they will follow suit with their own declarations. Sport figures in four of Canada's Truth and Reconciliation Commission's Calls to Action.
The declaration builds on CGF's human rights policy statement, which seeks to enable and support peace, partnership and reconciliation across its membership and CGF events.
"I am delighted to be at the Victoria Forum with so many international delegates who share our belief that sport can play a vital role in addressing global issues that affect citizens, athletes and communities," says Dame Louise Martin, president of the Commonwealth Games Federation.
"We are building on the Reconciliation Action Plan of Gold Coast 2018, and the enormously successful celebration of Commonwealth diversity and inclusion at Birmingham 2022. Engaging affected groups, sports bodies, which include our 72 members, and universities, our aim is to co-create a global declaration related to reconciliation and partnership through sport. We are enormously thankful to the Victoria Forum for playing an important part in this project."
"I wish to thank the lək̓ʷəŋən people for allowing the Commonwealth Games Federation to use the name of these lands for this important declaration that not only honours the power of sport, but the need for meaningful partnerships rooted in relationships with Indigenous communities."

- Qwul'sih'yah'maht Robina Thomas, UVic's vice-president, Indigenous
"Congratulations to our global partners for working on the declaration and continuing the important discussion here in lək̓ʷəŋən territory."
This declaration reflects the University of Victoria's commitment to the United Nations Sustainable Development Goals, driving change and meaningful impact on a global level through local and international partnerships. Read more about UVic's 2022 ranking.
Read about the canoe paddle design here.
-- 30 --
A media kit containing high-resolution photos is available on Dropbox. 
Photos
Media contacts
Jennifer Kwan (University Communications + Marketing) at 250-721-7641 or researchcomm@uvic.ca
In this story
Keywords: community, Indigenous, international, sustainability, administrative, faculty and staff, SDG16, SDG17, SDGS, reconciliation, athletics, sports, government, exercise, sustainable impact
People: Robina Thomas, Ava Hill