Inspiring trio receives UVic's highest honour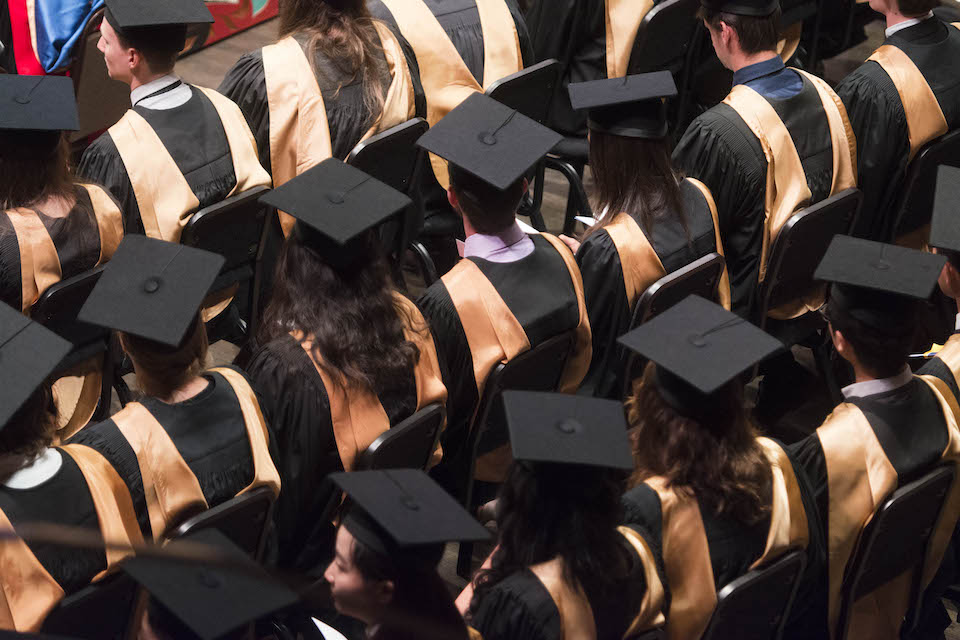 Two socially conscious business owners and an award-winning history scholar are the recipients of honorary doctorates awarded during the University of Victoria's fall 2021 convocation ceremonies—the first in-person convocation ceremonies since the global pandemic.
During the Nov. 10 ceremonies, Arran Stephens and Ratana Stephens will receive Honorary Doctors of Education while an Honorary Doctor of Letters will be conferred on Timothy James Brook.
Over six convocation ceremonies—held on Nov. 10, 12 and 13—1,557 degrees, diplomas and certificates will be awarded to graduands, many of whom completed programs during the pandemic. The events will be the first in-person convocation ceremonies to take place at UVic in two years. This convocation will also be UVic President Kevin Hall's first at the Farquhar Auditorium. It is the last presided by Chancellor Shelagh Rogers, whose term ends Dec. 31. 
Arran Stephens and Ratana Stephens, Honorary Doctors of Education (DEd)
Arran and Ratana Stephens are partners in life and business. In 1985, they started Nature's Path, which was the first certified organic food manufacturer in North America and became one of the continent's largest producers of organic cereal, granola and snacks. The company employs more than 700 people and sells its products in more than 50 countries. Nature's Path is committed to being environmentally sustainable and socially responsible, and has frequently been named one of Canada's best employers. It has donated more than $40 million to community and environmental causes, and the Stephens were recently named to the Order of British Columbia, which honours their business excellence, inspirational leadership and philanthropy.
Timothy James Brook, Honorary Doctor of Letters (DLitt)
Writer and scholar Timothy James Brook is at the forefront of innovative research on China's historical legacy. He holds the Republic of China Chair at the University of British Columbia and served as the Shaw Professor of Chinese at the University of Oxford. Brook, who lives on Salt Spring Island, has published 13 books; among them, the widely read Vermeer's Hat: The Seventeenth Century and the Dawn of the Global Age was awarded the Mark Lynton History Prize from the Columbia School of Journalism. He has also received the Wallace K. Ferguson Prize from the Canadian Historical Association as well as Guggenheim and Getty fellowships.
 Read the recipient bios here. 
-- 30 --
Photos
Media contacts
Jeanie Gunn (Ceremonies and Events) at 250-472-5668 or convomanager@uvic.ca
Jennifer Kwan (University Communications + Marketing) at 250-721-7641 or researchcomm@uvic.ca
In this story
Keywords: community, international, sustainability, administrative, business, health, convocation