Community support through COVID
- Marina Haden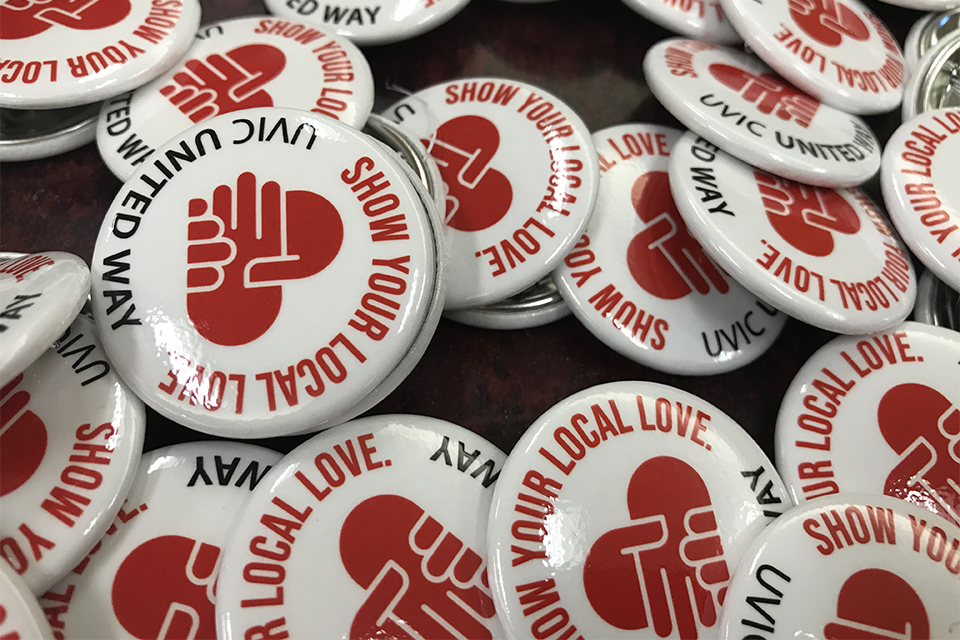 United Way launches online campaign
Though it will look a little different this year, the annual UVic United Way campaign begins this month. UVic has been a proud supporter of United Way for more than 25 years, and United Way has a long history of creating lasting impact in areas of social need in the Greater Victoria area. UVic runs the second largest workplace campaign in Victoria—our support of United Way is critical to their mission of transforming lives.
While we can't have some of our signature 'fun'draising events due to COVID-19 restrictions, we are looking forward to a successful payroll giving campaign and two new online events—an online auction and a trivia competition—in collaboration with Royal Roads University.
This year, in response to the pandemic, United Way has narrowed their focus to three key areas of action: isolated seniors, families in need, and mental health and addictions.
If you are concerned about the impact of COVID-19 on the UVic community, donating to the UVic campaign or attending an event is a great place to start. Every dollar of your donation stays local, and will help our community rebuild by, for example, providing meals and companionship to a senior, providing counselling to someone struggling with addiction, and a whole host of other community-based initiatives through United Way's 109 sponsored programs.
This year, COVID-19 has significantly impacted our family, friends and neighbours, some of whom were already vulnerable. At UVic, we have a unique opportunity to rise to the occasion and show our care and commitment to each other and our community.
—Michele Parkin and Catherine McGregor, campaign co-chairs
Payroll donations form the backbone of UVic's campaign. If you are a UVic faculty or staff member, you can register in less than two minutes to donate from each paycheque—in whatever amount is comfortable for you. This helps United Way provide reliable funding to the organizations they support. Make a payroll donation at pledge.uwgv.ca/uvic.
The campaign is also a wonderful opportunity for UVic to come together, have fun and build community. Show your support for both UVic and United Way by getting a great item at the December online auction or registering a team for the February trivia competition. Watch our website at uvic.ca/united way for events details and a chance to win prizes throughout the campaign.
This year is uniquely challenging in so many ways. We all need a little help. If you are able, please consider making a donation to United Way and showing your local love.
Photos
In this story
Keywords: community, student life, administrative, COVID
People: Michele Parkin, Catherine McGregor