150th anniversary of Gandhi's birth
- Tara Sharpe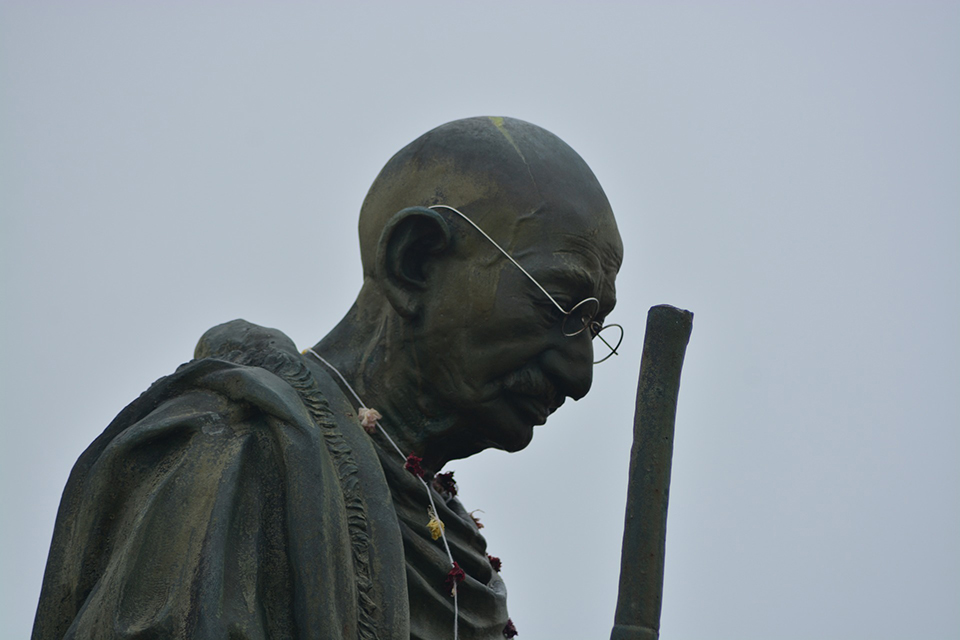 This winter, India celebrated the 150th birth anniversary of Mahatma Gandhi on Oct. 2, 2019 for the UN International Day of Non-Violence and annual commemoration of the inspirational 20th-century activist.
Three delegates from the University of Victoria landed in New Delhi two weeks ahead of the celebrations for an international symposium on the implications of Gandhi's thinking as it applies to universities of the 21st century. The two-day international dialogue was organized by UNESCO Chairs in Community-Based Research and Social Responsibility in Higher Education Budd Hall and Rajesh Tandon, with support from IDRC-Asia, the Association of Indian Universities and the UNESCO New Delhi office.
Gandhian principles in higher education
Hall, also a Professor Emeritus in Community Development with UVic's School of Public Administration, struck a positive note from the start.
In his opening remarks, Hall noted the important work being done around the world to bring community knowledge into (and beyond) the classroom. He also pointed to the ongoing search by innumerable associations, institutions and networks for solutions—through research, innovation, collaboration and creativity—to some of the world's most pressing challenges, from the climate crisis and food security to gender discrimination.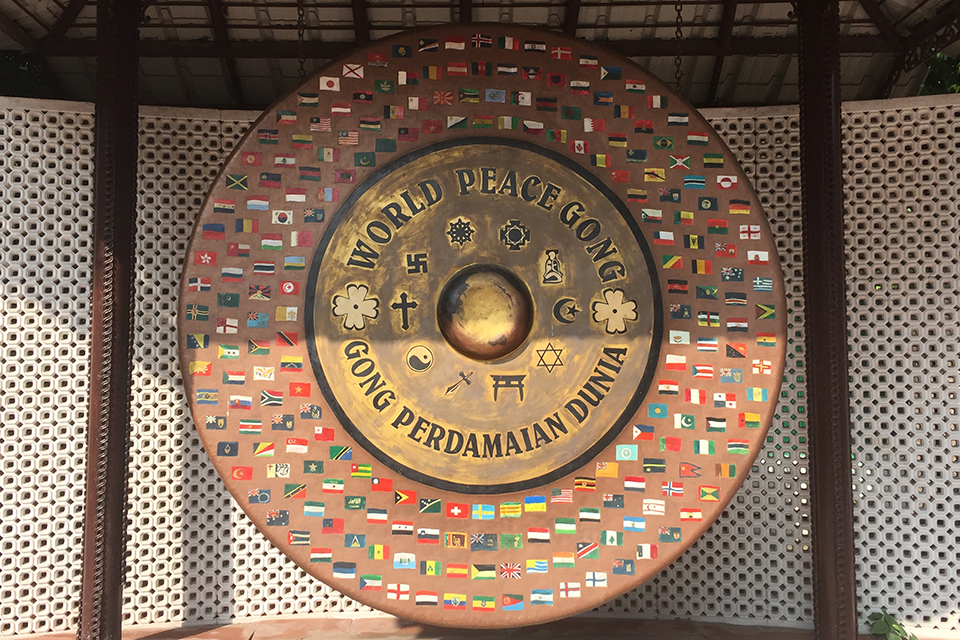 Community-university engagement is one of the top six priorities identified in UVic's strategic framework (2018-2023) and is embedded within the vast inventory of community-focused initiatives at UVic.
Gandhi argued for learning that is linked to the real world, where students not just have professional expertise of knowledge but will also be capable of necessary on-the-ground action. Providing students with engaged and experiential learning opportunities is a key priority at UVic. This means supporting students, faculty and community partners to build relationships that are meaningful and impactful to society.

—Cathie Krull, special advisor on community engaged scholarship at UVic
Transformative impacts of non-violence and engagement
UVic alumna and social geography scholar Crystal Tremblay, who is UVic's Special Advisor on Community Engaged Scholarship, and Catherine Krull, in her role as Dean of Social Sciences (currently serving as UVic's Special Advisor to the Provost), joined Hall and Tandon for discussions and workshops at the India International Centre with multiple representatives from 10 countries including chancellors, academics and community practitioners.
Thirty participants attended the two-day gathering and there were approximately 60 people at the panel. They examined the tenets and transformative powers of non-violence as applied to higher education and mainstream learning. And they also focused on the many different ways today's universities are working within Gandhian principles.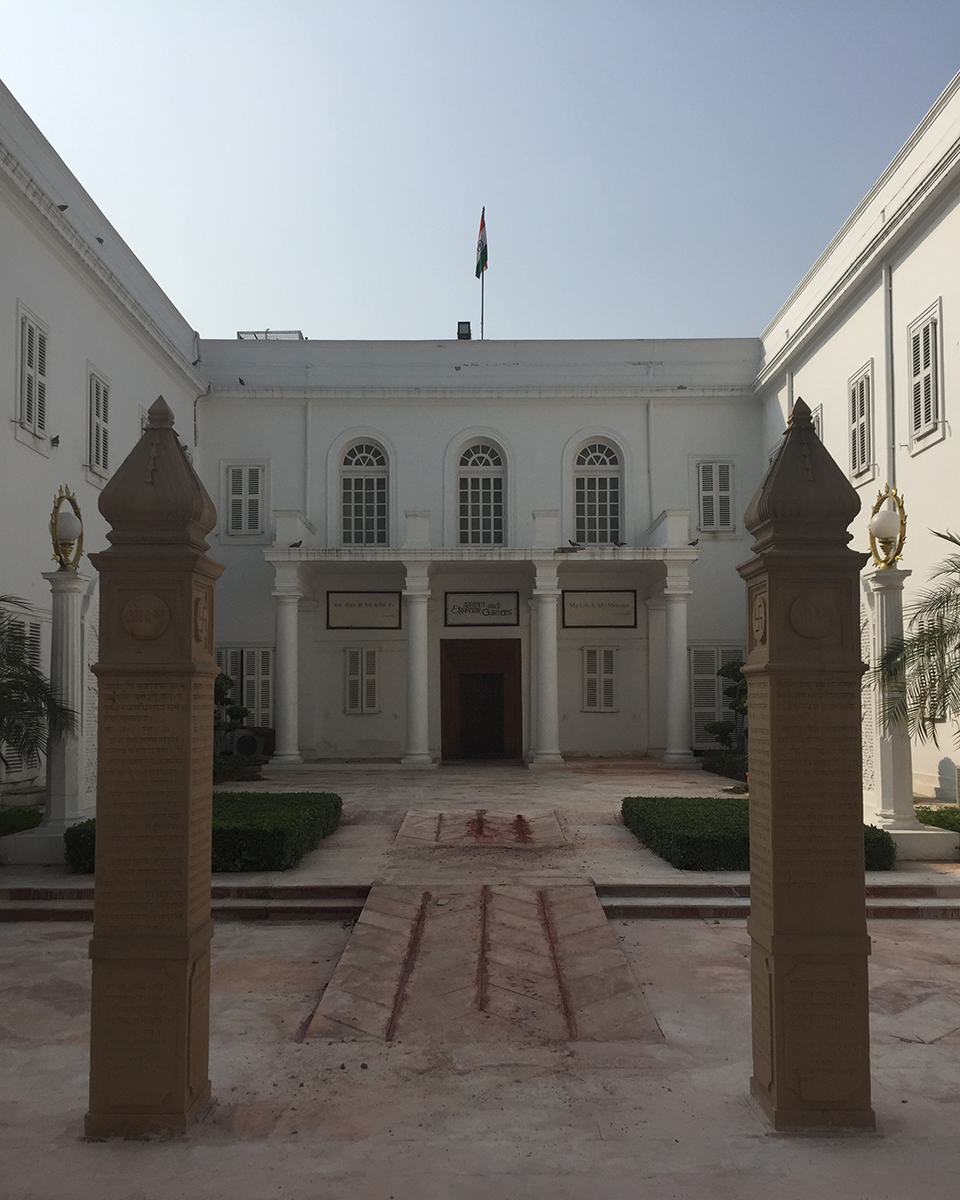 Hall says, "The ideas of Gandhi about education being linked to everyday life and the power of social action for change are as important, perhaps more important, than during the early 20th century."
"Ghandi's teachings embrace a holistic orientation of the whole person – including a spiritual connection to and relationships with land and non-human beings," adds Tremblay. These teachings enliven experiential and intergenerational collective learning models that have become foundational in higher education, and ever more important as we grapple with contemporary societal challenges. This gathering provided a rich opportunity to share ideas, and innovations with the other [K4C] hubs, and was an inspiring space to reflect about Ghandi's contributions to education, and towards a peaceful society."
K4C, a global consortium
During the gathering, Hall mentioned the new Knowledge for Change (K4C) program as a means for critically contesting traditional ideas while staying true to the pursuit of positive change. The K4C is an international initiative of the UNESCO Chair in Community-Based Research and Social Responsibility in Higher Education.
The K4C consortium was launched Dec. 14, 2017 in Ottawa under the joint directions of Hall and Tandon, who are currently midway through their second four-year terms as UNESCO leaders at their respective institutions. Tandon is founding president of Participatory Research in Asia, based in New Delhi.
Fourteen K4C training hubs, located in 11 countries from Sardinia in Italy and Penang in Malaysia to Havana in Cuba and Arusha in Tanzania, are already providing research training and support for collective action through grass-roots field work and community projects.
Salish Sea Hub
The K4C in Canada is the Salish Sea Hub, a multi-sector partnership of the, Victoria Native Friendship Centre, Victoria Foundation and UVic. The hub's focus is on building capacity in community-based research for Indigenous organizations and honouring a strong history of partnership between local civil society organizations, networks and governments.
The K4C mentor training program consists of an on-line component, a two-week face-to-face residency and field work with mentors nominated by the K4C hubs.
Once mentors are trained, they in turn train a younger generation of practitioners.
Find out more
Photos
In this story
Keywords: international, community, partnerships
People: Budd Hall, Crystal Tremblay, Catherine Krull