UVic recognized as one of Canada's Greenest Employers
- University of Victoria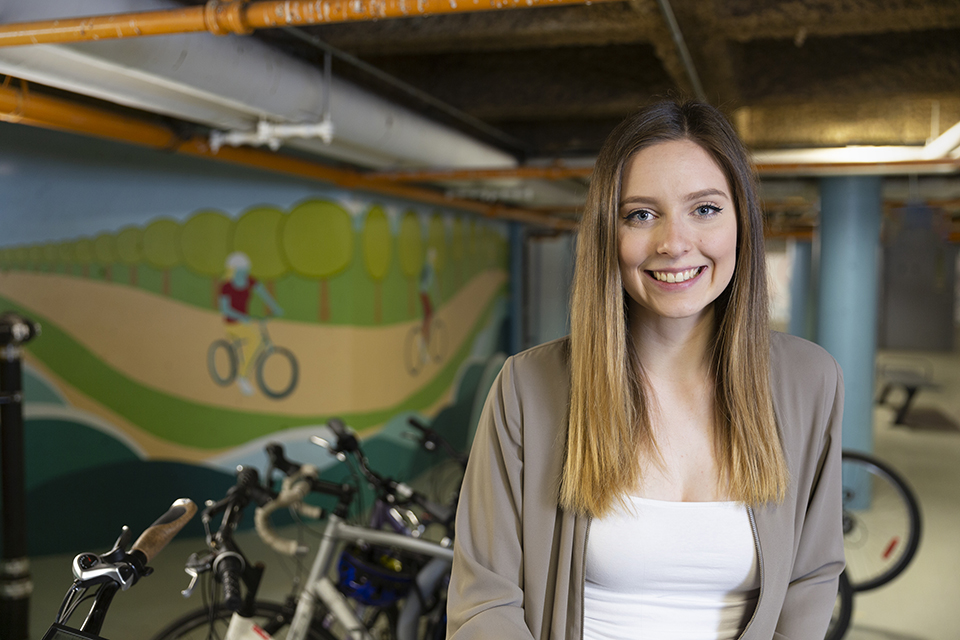 The University of Victoria has been included in the list of Canada's Greenest Employers for the sixth time. The national awards recognize an elite group of Canadian employers that lead the nation in creating a culture of environmental awareness and action.
We're very proud to be recognized in these national awards for our leadership as a green campus and green employer. UVic is committed to the highest standards of sustainability for campus development and operations, and we're continuously improving the way we do things—to save energy, reduce greenhouse gas emissions, encourage active transportation, and reduce waste.
—Mike Wilson, director of campus planning and sustainability
Sustainable initiatives that supported UVic's selection in the Canada's Greenest Employers list for 2020 include:
The Campus Sustainability Fund, which provides financial support for employee, student and faculty-inspired sustainability projects
The integration of sustainability as a key part of UVic's academic curriculum in nearly every major field, from science and engineering to social sciences and law
Progress toward becoming a zero-waste campus. UVic offers hundreds of recycling kiosks, an extensive composting program, water conservation initiatives, a formal move-out program for offices and students in residence (donating unwanted clothing, furniture and electronics to the campus "Free Store") and special pick-up and drop-off services for soft plastics, styrofoam, electronic waste and batteries
The Campus Bike Centre, which offers secure bike parking for more than 230 bikes, a bike kitchen, gear lockers and benches—and is also home to the unique SPOKES bike repair and loan program, managed by volunteers who refurbish donated bikes and loan them out for a nominal fee
A campus community garden with 90 plots, offering regular gardening workshops and a bee apiary, and an ongoing native plant landscaping and invasive species removal program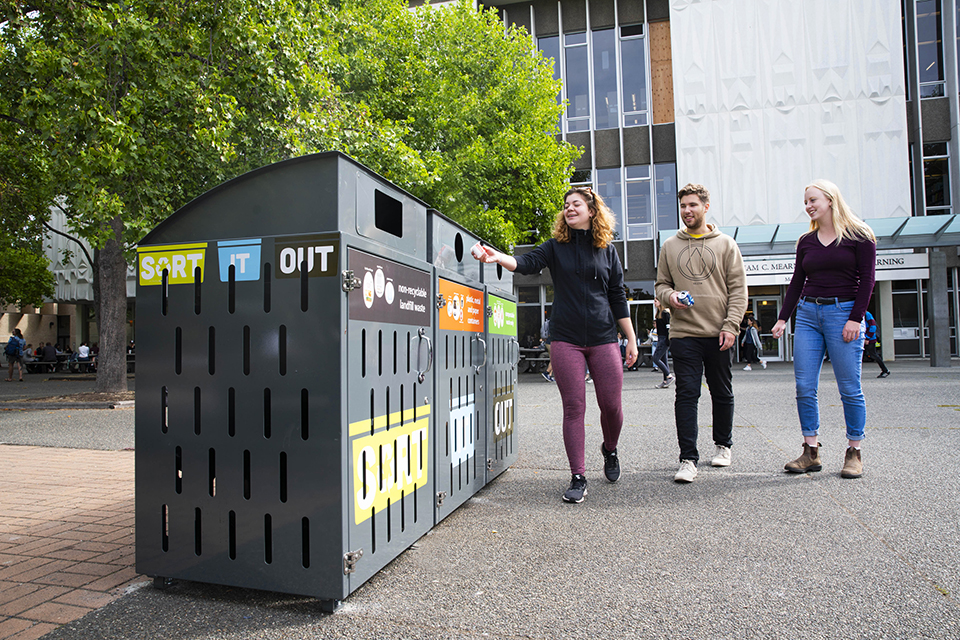 Major sustainability initiatives underway during 2020 include: the construction of two new student housing and dining buildings, which will target Passive House and LEED Gold construction standards while adding 621 new residence spaces for students living on campus; the development of a Climate and Sustainability Action Plan that will guide the university with an integrated approach to sustainability in every domain (research, education, community engagement and campus operations); and implementation of the Campus Cycling Plan, which promotes key strategies to support active transportation on campus.
Learn about more sustainability initiatives through UVic's Office of Campus Planning and Sustainability.
Canada's Greenest Employers competition, now in its 13th year, is organized by the Canada's Top 100 Employers project. UVic was also recognized as a Top Diversity Employer in 2020.
Photos
In this story
Keywords: administrative, sustainability
People: Mike Wilson