UVic community marks one year after tragic Bamfield accident
- University of Victoria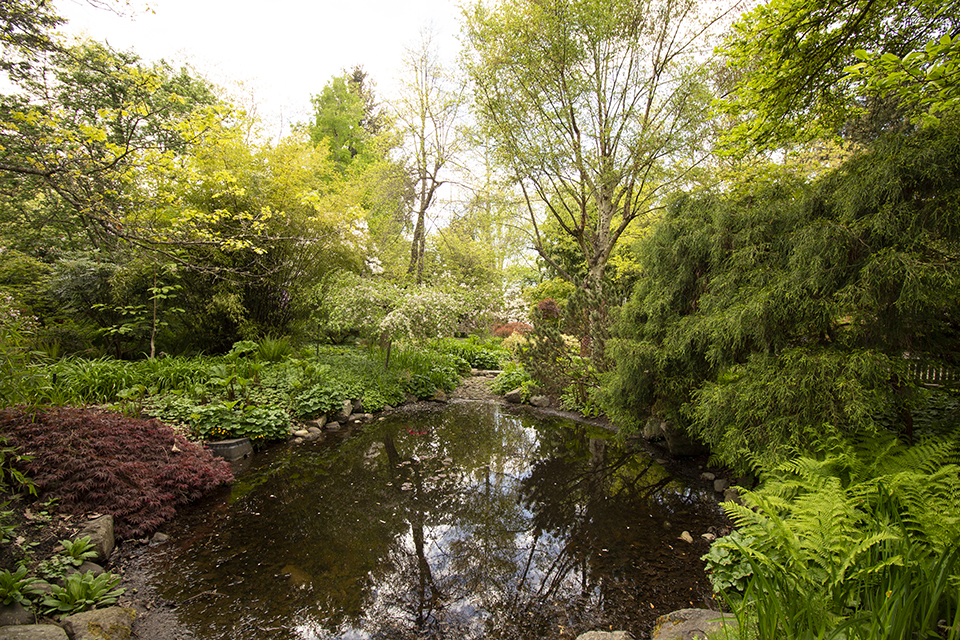 It has been one year since the tragic accident involving a bus carrying 45 UVic students and two teaching assistants on the road to the Bamfield Marine Sciences Centre.
The start of a new term is a busy period, but this year it is also a profoundly sad time for UVic. Today we mark the coming weekend and what Sept. 13 means to those affected by the accident and the loss of two of our students. Together we reflect back with heavy hearts on the passing of Emma Machado of Winnipeg and John Geerdes of Iowa City, both 18, who had only just begun their academic studies at this time last year, as well as on the emotional and physical aftermath of the accident for all involved and their families.
This devastating accident shook the entire UVic community and we are profoundly sorry for the grief and distress caused by the accident. We are holding Emma and John and all the students and their families in our thoughts, as the UVic community remembers and reflects on the tragic events of Sept. 13, 2019.
– Jamie Cassels, president and vice-chancellor of UVic
UVic is encouraging students, faculty and staff members who need support during this time to contact the university services listed below.
A place for reflection
Today we are also announcing the designation of a special space in Finnerty Gardens, the university's beautiful oasis on the edge of campus, as a place of remembrance and quiet spot for reflection.
The families of John and Emma had asked that the students who were on the bus guide the discussions and decisions in a meaningful way to remember their classmates.
It was suggested that a physical memorial outdoors where people could quietly reflect would be suitable due to Emma and John's appreciation of nature and their interest in learning about the natural environment.
The memorial bench—graced with plaques about John and Emma, and situated within the newly designated spot—will be installed in the coming weeks.
In remembrance
In honour of the wishes of both families, UVic is establishing two scholarships in the Faculty of Science (Department of Biology) in remembrance of Emma and John. The scholarship in Emma's name has been established and, beginning this fall term, will be awarded annually to a student in the biology department.
Emma's family has kindly provided the university with information about Emma for this scholarship, to highlight her interests and illustrate the young woman she was becoming. We are also working with the Geerdes family on a scholarship in John's name.
Update March 16, 2021: Information about John is now available, including about the second scholarship.
On Sept. 11, flags will be lowered across campus—with our community paying deepest respects to those still living through the accident's effects, and especially in memory of John and Emma—and they will remain at half mast until the morning of Sept. 14.
In also respecting the wishes of the students, there will be no special memorial event for the students at the university this fall term. We reached out to the students who said they wanted to wait until conditions allow for them to gather in person as part of a meaningful and healing process.
Several of the students have said they want an opportunity to visit Bamfield. While the Bamfield Marine Sciences Centre (BMSC) is not currently open, the university will arrange a trip to be co-hosted by the centre and the Huu-ay-aht First Nations when conditions allow for such a visit. Transportation will be by ferry from Port Alberni to Bamfield. Due to COVID-19, BMSC is not booking field trips until at least April 2021.
The BC government and Huu-ay-aht First Nations today announced they have partnered to make improvements to Bamfield Road. The $30.7 million three-year project includes safety upgrades and hard surfacing the road with a seal coat which will help make it safer and more reliable.
"The University of Victoria is incredibly grateful to the Huu-ay-aht First Nations and BC government for their partnership and investment to improve this essential travel corridor that is used by thousands of students from universities and other institutions to visit the Bamfield Marine Sciences Centre, with its world-class research and learning opportunities," says President Jamie Cassels.
"The families of students who were on the bus in last year's tragic accident were clear in their desire for the road to be improved. All of us at the university welcome the safety and quality improvements to the road as we all work together so that no one has to endure the loss of a loved one while travelling through this beautiful region."
Support services
The university recognizes healing is still very much needed and that the accident's impacts will last beyond this past year.
For students involved:
UVic Counselling continues to hold appointments

for those students impacted by the accident

.
Please call or email to book an appointment and self-identify as a student from the Bamfield accident so that we can best support you: 250-721-8536 or swcreception@uvic.ca.
Other students, faculty or staff members also in need of support can contact the following UVic services:
Progress on recommendations
The university is intent upon preventing an accident like this from ever happening again.
While our initial focus after the accident was on students and families, UVic also promptly initiated the important work to launch an independent review to inform decisions for future field trips.
On June 25, 2020, the university released the report publicly and outlined important changes for UVic field trips to the BMSC in response to the recommendations.
The report identifies 43 recommendations of varying complexity – all of which the university fully accepts and is actively working to implement in their entirety.
While the report addresses recommendations specifically for future trips to Bamfield, UVic will apply its recommendations to field schools and other travel programs across campus where appropriate.
This makes implementation, which will have broader university policy and procedure implications, complex. A team was established to oversee work on the recommendations, which were grouped into several categories or projects to ensure appropriate prioritization, sequencing and timeliness of implementation, as well as better coordination of resources, consultation and policy and procedural changes.
Twenty recommendations are currently in progress and 20 are in planning stages, with a number of these on track for completion by the end of this year.
By mid-next year, we should expect changes to a number of programs including our Field School Pre-Trip Planning Procedures, expanded Emergency Response Procedures and further supports for our students and their families in the event of a crisis. 
Recommendations that are now in place include the mandatory collection of student emergency contact information; timing of trips for arrival during daylight hours; and the intended use of chartered bus companies or ferry service.
All of the recommendations except one are expected to be fully complete by June 30, 2021. (The remaining outstanding recommendation is the opportunity for students on the bus to be able to visit Bamfield, which is closed until at least April 2021.)
Photos
In this story
Keywords: Bamfield, biology, administrative, student life
People: Jamie Cassels